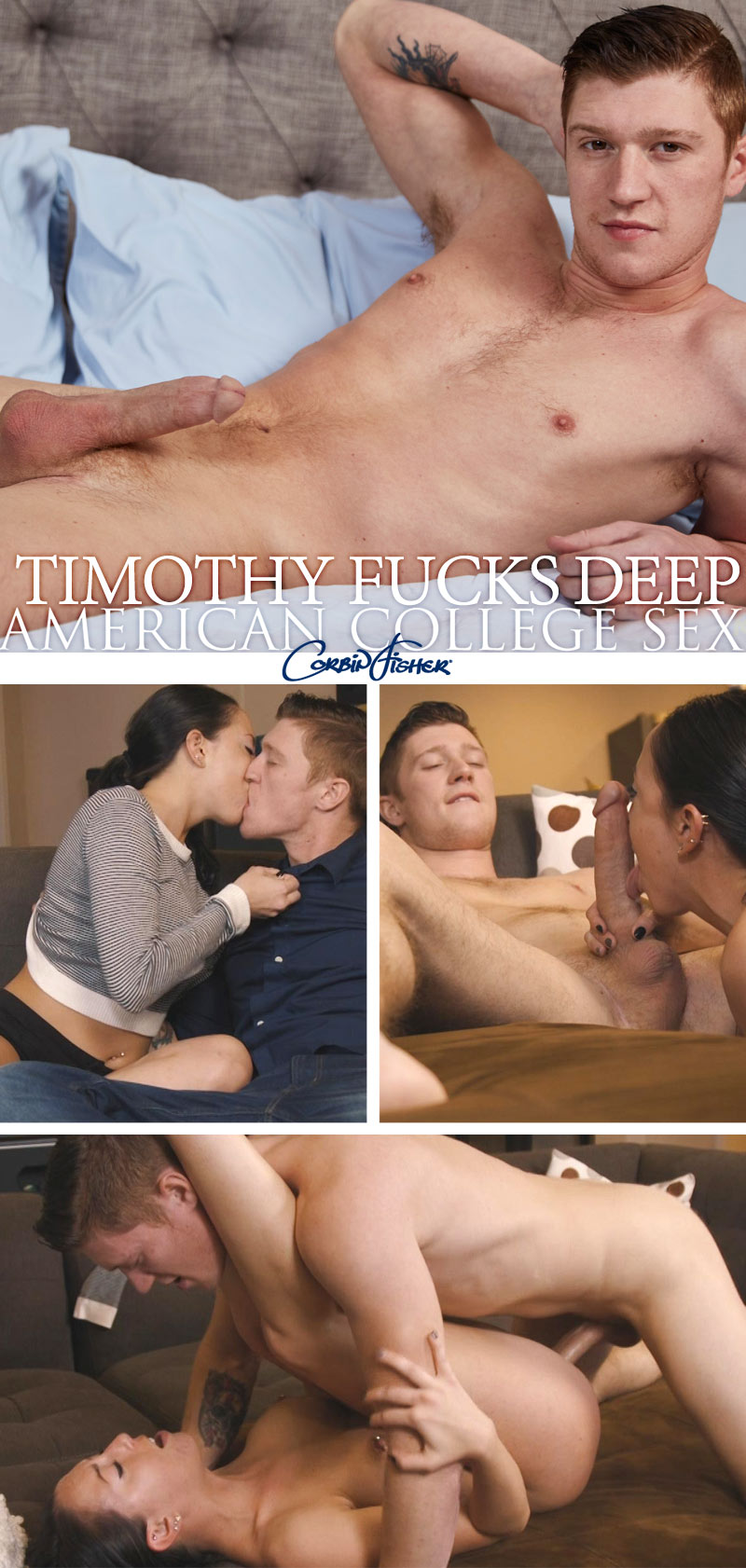 Watch Timothy at AmericanCollegeSex
Timothy, our resident cliff diver, definitely made a splash with his solo entrance to Corbin Fisher, so we're pleased to bring him back for an action installment, so that he can really show us what that huge cock of his can do! Timothy is a powerful, passionate lover and really takes charge of the situation as he gets his cock worshiped and then slides his massive member inside her tight hole to pound her senseless!
As he fucks, Timothy's tight bubble butt is on full display, looking great while he thrusts and flexes, and the rest of his sculpted muscles really pop in action, but it's his long, thick cock that really – and quite literally – stands out in this installment.
We can't wait to have him back for more!