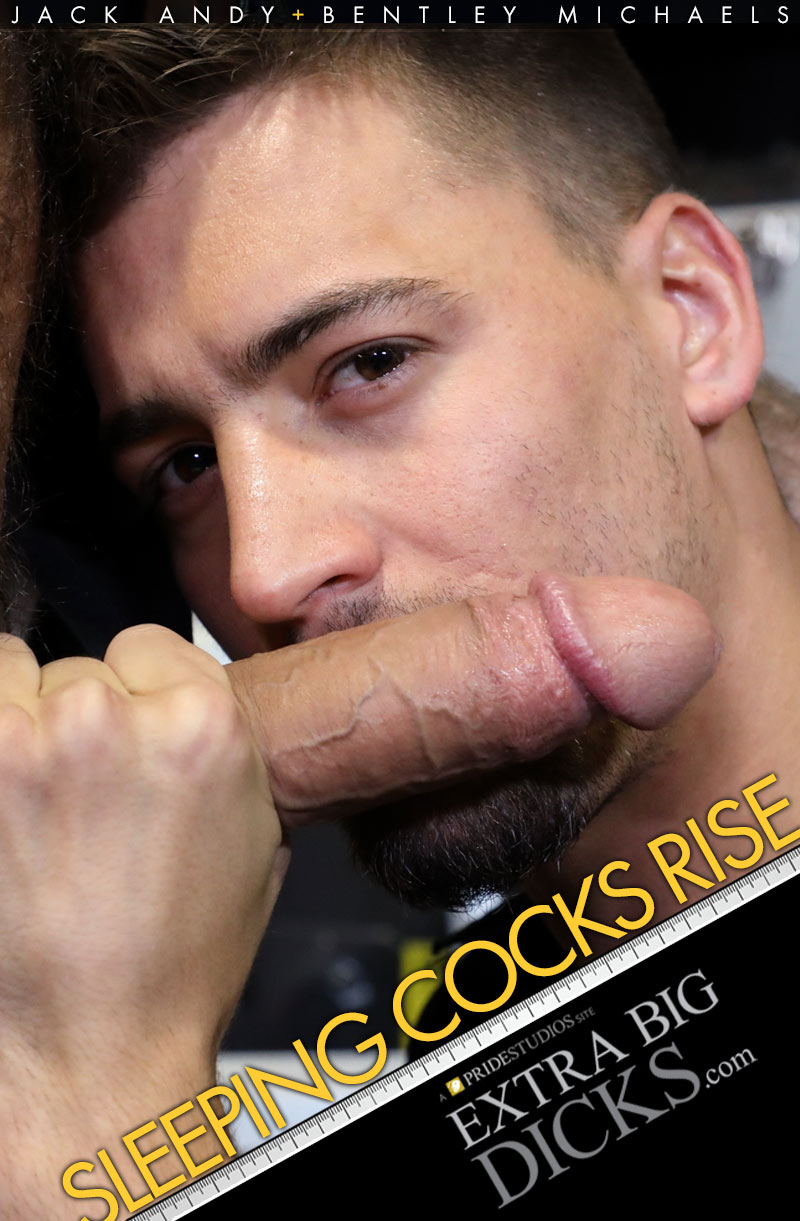 Jack Andy Fucks Bentley Michaels in 'Sleeping Cocks Rise' at Pride Studios, Scene Summary:
Bentley Michaels is standing up leaning on his work broom totally asleep when Jack Andy comes down the stairs of the maintenance room and discovers him. This arouses Jack and he starts playing with his cock through his coveralls.
Bentley starts to awake and sees Jack there with his cock outline showing and the two just stare at each other for a bit. Jack pulls out his cock and Bentley sucks it. Jack then sucks Bentley for a while before putting him against the stairs and rimming his ass.
Jack Andy fucks Bentley Michaels up against the stairs first and then he lies down on the ground and Bentley rides him. Jack then decides he wants to be fucked by Bentley's huge cock. Bentley fucks him missionary on the floor until Jack shoots his load all over himself. Finally, Bentley pulls out and shoots such a huge amount of cum it hits Jack in the face. Enjoy!
Watch as Jack Andy Fucks Bentley Michaels at PrideStudios