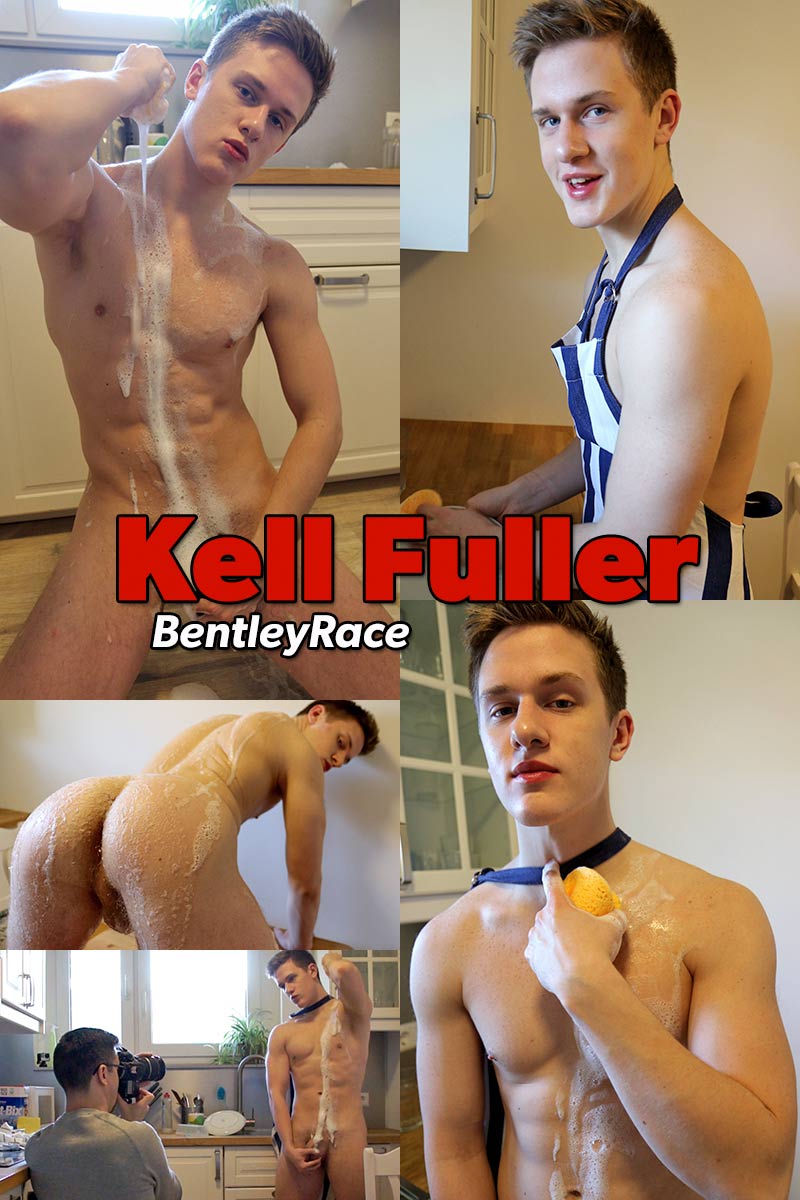 Kell Fuller In The Kitchen at Bentley Race scene set summary:
My hot mate Kell Fuller is back on Bentley Race this week helping me clean up the kitchen.
I met the 19 year old Russian last year when I was visiting the studio in Berlin. I was so impressed by his late night shoot that I invited him around again to get some shots during the day. He is one of the most guys I have had the pleasure to shoot with in the past year.
Today he is wearing just a kitchen apron while washing up the dishes in the sink. The hot soaping water ends up running down Kell's pale muscly body. He's very amused by the theme of today's shoot and jumps around a lot and wriggles his bottom in between shots. Then I get him up on all fours on the kitchen table and begin soaping up his butt cheeks. At this stage Kell Fuller's cock is rock hard from all the attention.
This horny boy can get naked and soap up in my kitchen any time. He was one of the highest ratings mates on Bentley Race in 2017. I am looking forward to seeing more of him this year.