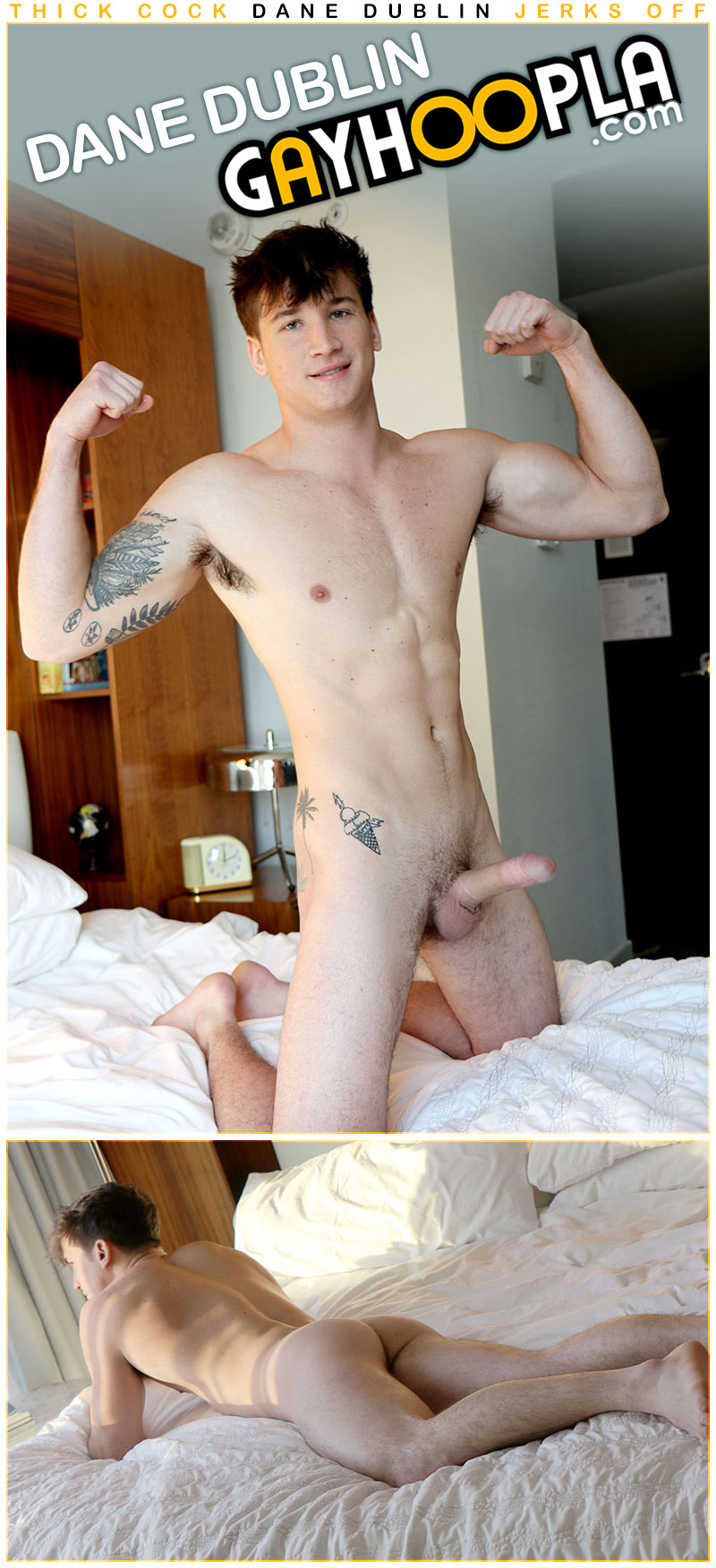 Dane Dublin's Solo at GayHoopla, Scene Summary:
Please give a warm welcome to GayHoopla's new guy, Dane Dublin! This guy comes off a little shy at first, but after he get's his "gains" in, this personable young man really opens up and is such a treat!
You can tell Dane has a great sense of humor too. From his unique tattoos to cracking some jokes and smiles, this guy is a real winner that you just want to make friends with.
Oh yeah, he has a massive, fat cock that he can't wait to show off for you, too. Thought that might be important to mention ;)
Watch Dane Dublin at GayHoopla