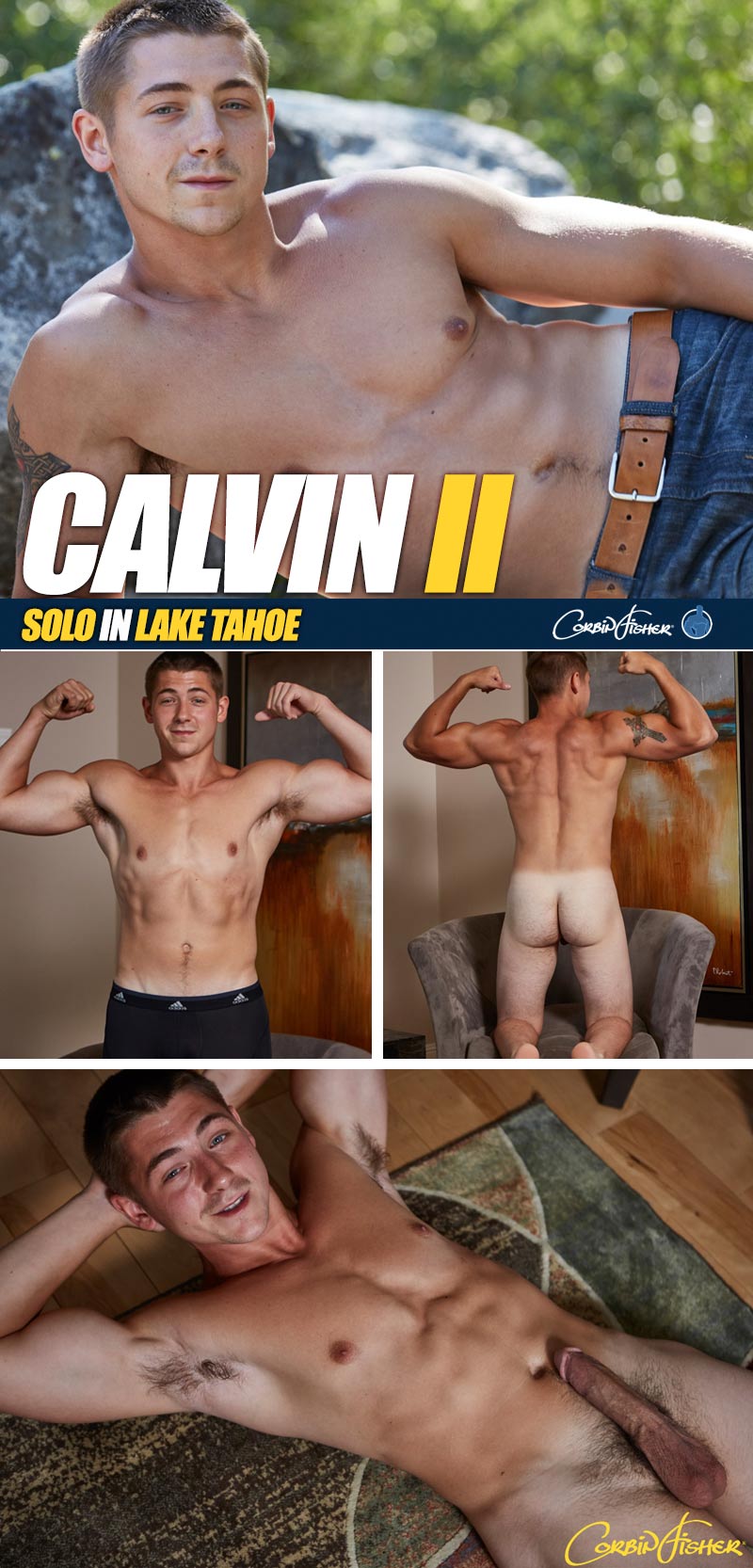 Calvin's Solo in Lake Tahoe at Corbin Fisher, Scene Summary:
Southern boy Calvin loves to climb rocks and spend time in the great outdoors. So we decided to take him to one of the most beautiful spots in America: Lake Tahoe! A personal trainer, we're sure Calvin looks great on those regular gym visits. But he looks even better out in the majestic vistas of the Sierra Nevadas behind him. This lean former line-backer has great muscle tone. But he's also got a sweet, laid-back personality that makes you instantly feel at ease.
Corbin Fisher briefly contemplated having him strip down al fresco, but instead waited until we got him home, and it was definitely worth the wait. Calvin's big, hard dick is sure to be popular here at Corbin Fisher, and we just love the sexy grin he's got when he's showing it off, and he practically covers his whole body in jizz when he gets off – definitely a keeper!