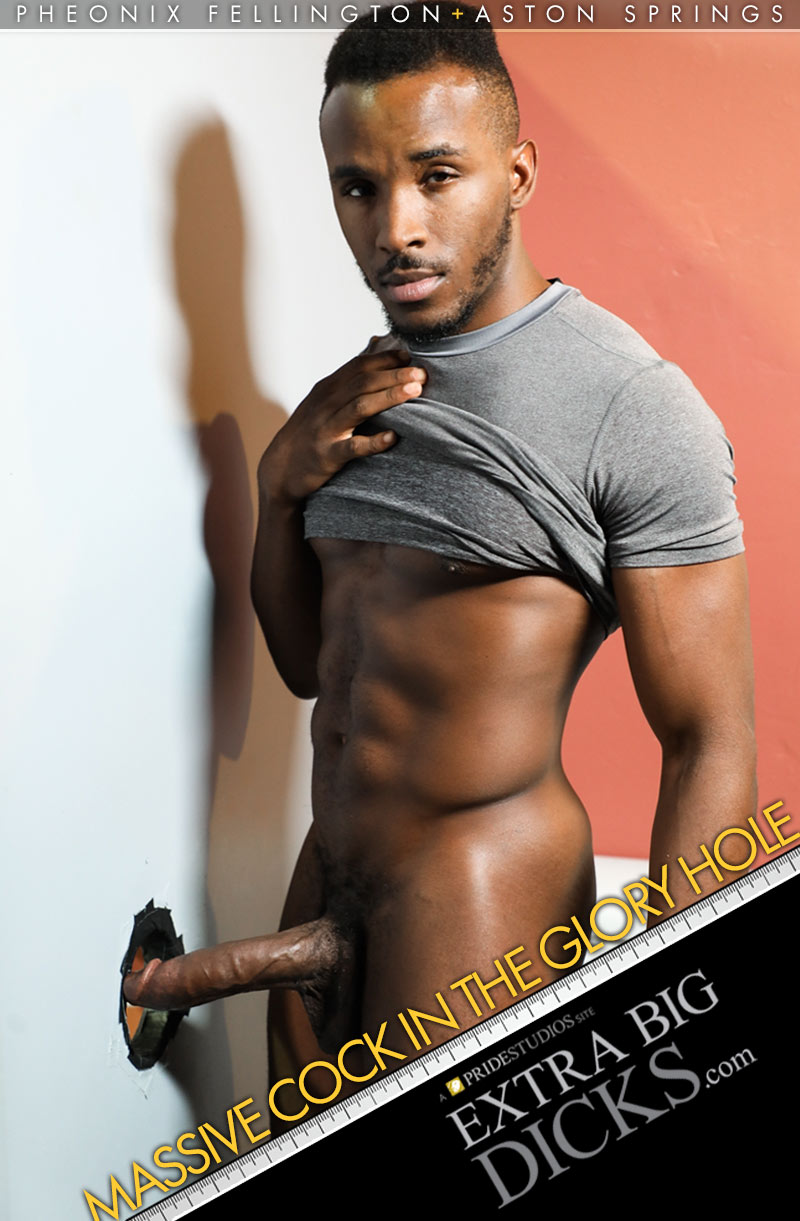 Pheonix Fellington Fucks Aston Springs in 'Massive Cock In The Glory Hole' at Pride Studios, Scene Summary:
Aston Springs is in the bathroom hoping for some big cock action via the local glory hole when Pheonix Fellington walks into the stall. As Aston looks through the glory hole his heart skips a beat when he sees the size of the cock on the other side. He motions for it and soon is sucking all 9 inches of it through the hole in the stall. Wanting a closer look, Aston Springs then joins Phoenix Fellington in the stall where he continues to suck the massive cock.
The stall is tight, but they manage to maneuver around the toilet and Aston Springs is bent over with Phoenix Fellington rimming his tight hole. He then starts fucking Aston and drives his massive cock balls deep into his ass. Aston then rides his cock until he cannot hold back and explodes with a huge amount of cum. He then drops to his knees and Phoenix shoots his cum all over this chest and shoulder. Enjoy!
Watch as Pheonix Fellington Fucks Aston Springs at PrideStudios
Watch as Pheonix Fellington Fucks Aston Springs at PrideStudios