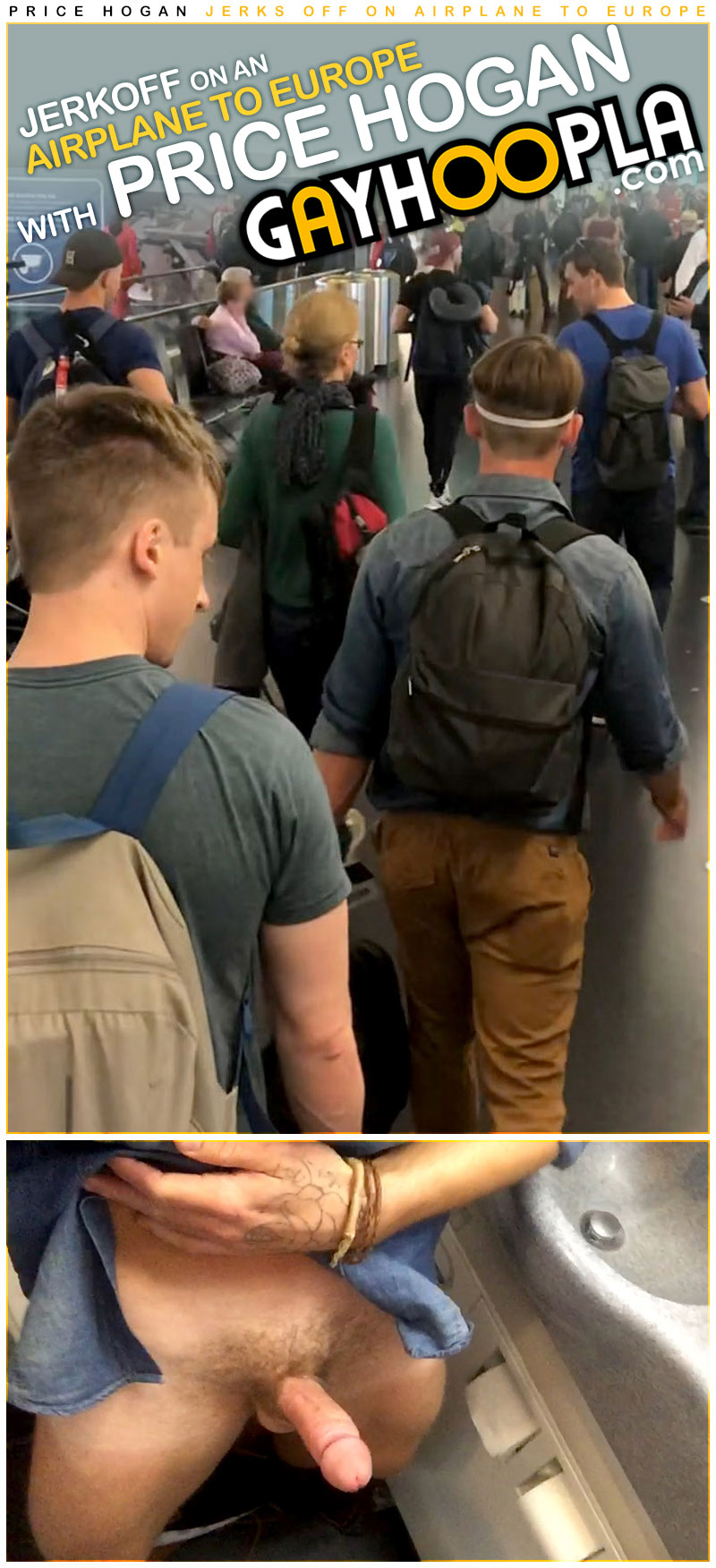 Price Hogan Jerks off on an Airplane to Europe at GayHoopla:
A trip to EUROPE can be exciting! The trip of a LIFETIME! Hometown boy, Price Hogan had never even been on an airplane before. Boy, does he have one hell of a first time flying experience none of us will ever forget! Price has always been a go-getter, but come on! Mile high club jerk off on your first flight EVER?! Savage behavior! ;)
Hang on tight, you are embarking on an exciting journey jet setting across the globe with your favorite Gay Hoopla guys! The anticipation and excitement are in the air and written all over these handsome young faces!
Watch Price Hogan at GayHoopla