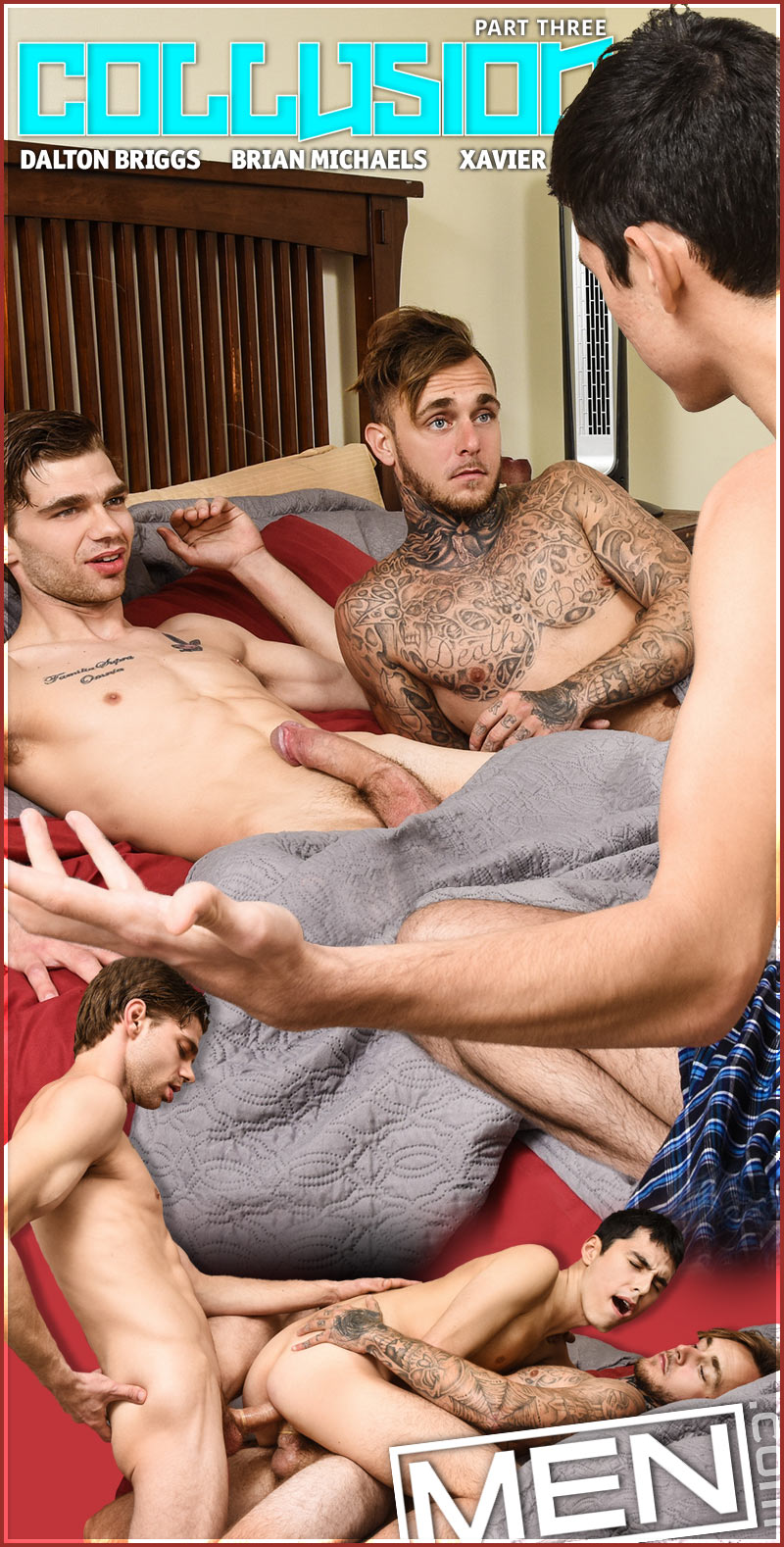 Dalton Briggs and Brian Michaels Spit-Roast Xavier Ryan in 'Collusion, Part 3' at MEN.com:
Roommates Dalton Briggs and Xavier Ryan head over to the club for a good time. But the doorman, tattooed Brian Michaels, won't let Xavier in.
Little does he know, sexy Southern Dalton Briggs later brings Brian Michaels home for a sexy after party. Xavier Ryan walks in on them and he's shocked to see Brian. But Dalton is more than happy to share with his cute, eager roomie.
Xavier Ryan had no idea what he was getting himself into when he decided to join them for a threesome! Both Dalton Briggs and Brian Michaels are packing huge, monster cocks and both men are ready to double penetrate Xavier's tight hole until they both cum all over his face.
Watch as Dalton Briggs and Brian Michaels Spit-Roast Xavier Ryan at MEN.com
Watch as Dalton Briggs and Brian Michaels Spit-Roast Xavier Ryan at MEN.com