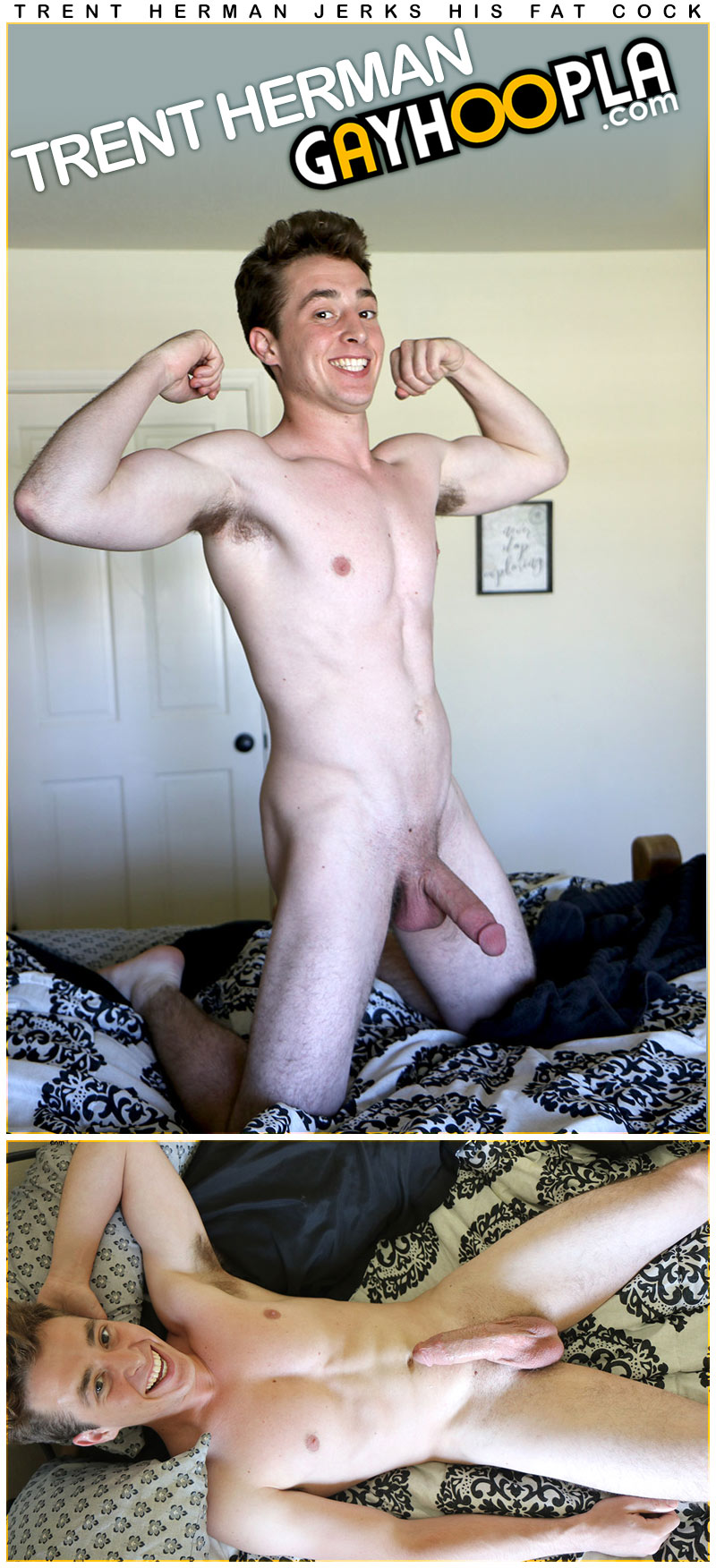 Trent Herman Solo at GayHoopla:
Say hello to GayHoopla's frat boy Trent Herman! This college stud has some awesome energy and a big fat cock to top it off.
Ride along with Trent Herman and get to know everything about this charismatic young man. He is clearly down for whatever if you watch the trailer. All it takes is a simple dare and this kid is running around a public park in nothing but his socks and underwear!
Skinny dipping in broad daylight is next for Trent Herman after his sweaty park football activities with the lovely Josh Farve. He's gonna need to cool off because things are only getting hotter from here…
Trent Herman makes his way inside, gets comfortable, and better yet, gets horny. Maybe it was all of that activity? Perhaps the refreshing skinny dip?
Whatever the case, Trent Herman heats up and it isn't long before his big dick is at full mast. I hope you like big, thick, creamy, cumshots!