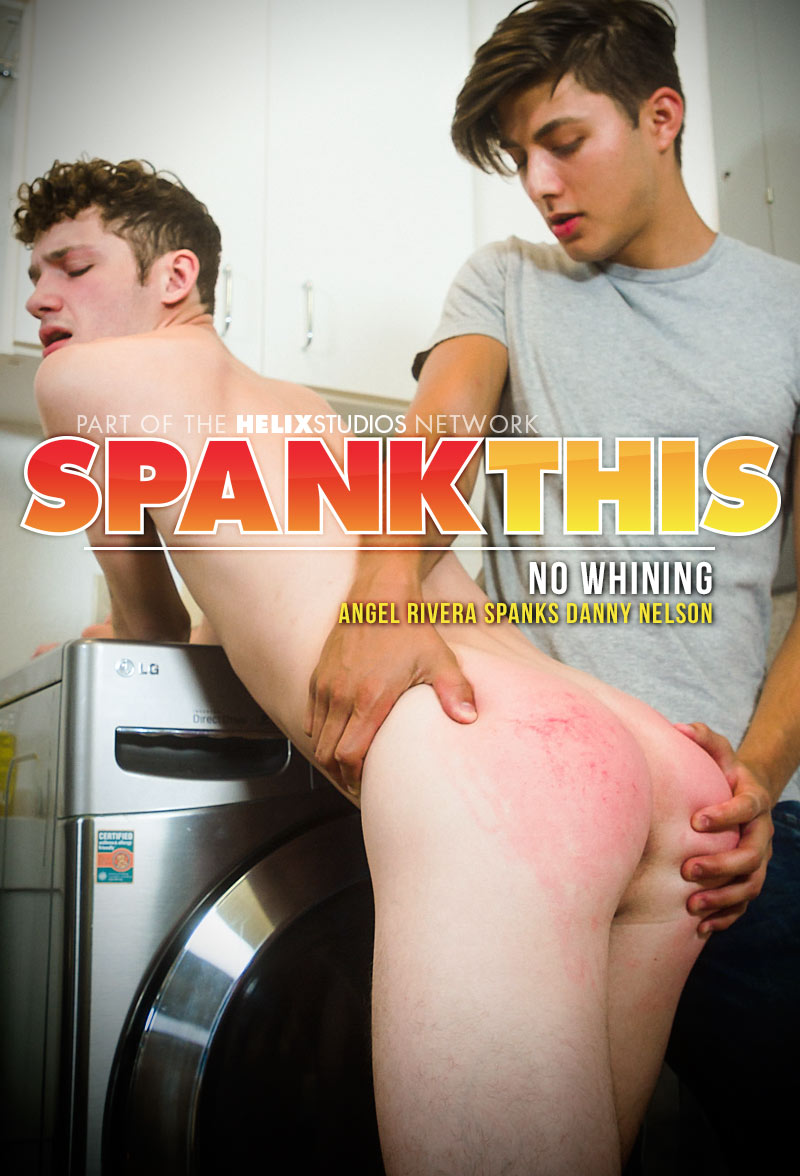 Angel Rivera Spanks Danny Nelson in 'No Whining' at Helix Studios:
It's laundry day for Angel Rivera and much to his surprise, while stuffing his dirty's in the washer he finds his favorite shirt stained with red wine! The ONLY culprit can be new roommate Danny Nelson.
Angel Rivera calls his roomie, Danny Nelson, in to show him the dirty damage he's caused. The cute kid apologizes and even offers to buy Angel a new shirt. But Rivera would rather extract his raunchy revenge on Nelson's rear end!
Angel Rivera bends the tiny twink over the dryer and gets busy busting on that beautiful booty! It's sweet release for Rivera who calls out every offense Danny Nelson has made since he's moved in. Even with every ass smack getting more severe as Danny's drawers drop to the floor. Somehow the beautiful boy manages to utter an apology.
By the end of the prick stiffening punishment, Danny Nelson's derriere is beet red; AND, when Angel Rivera spreads the plump rump, it looks ripe for a fucking!
Watch as Angel Rivera Spanks Danny Nelson at Helix Studios