Spank This! by Helix Studios
Spank This features male spanking and corporal punishment gay porn videos and pics. Spank This is a part of the HelixStudios Network.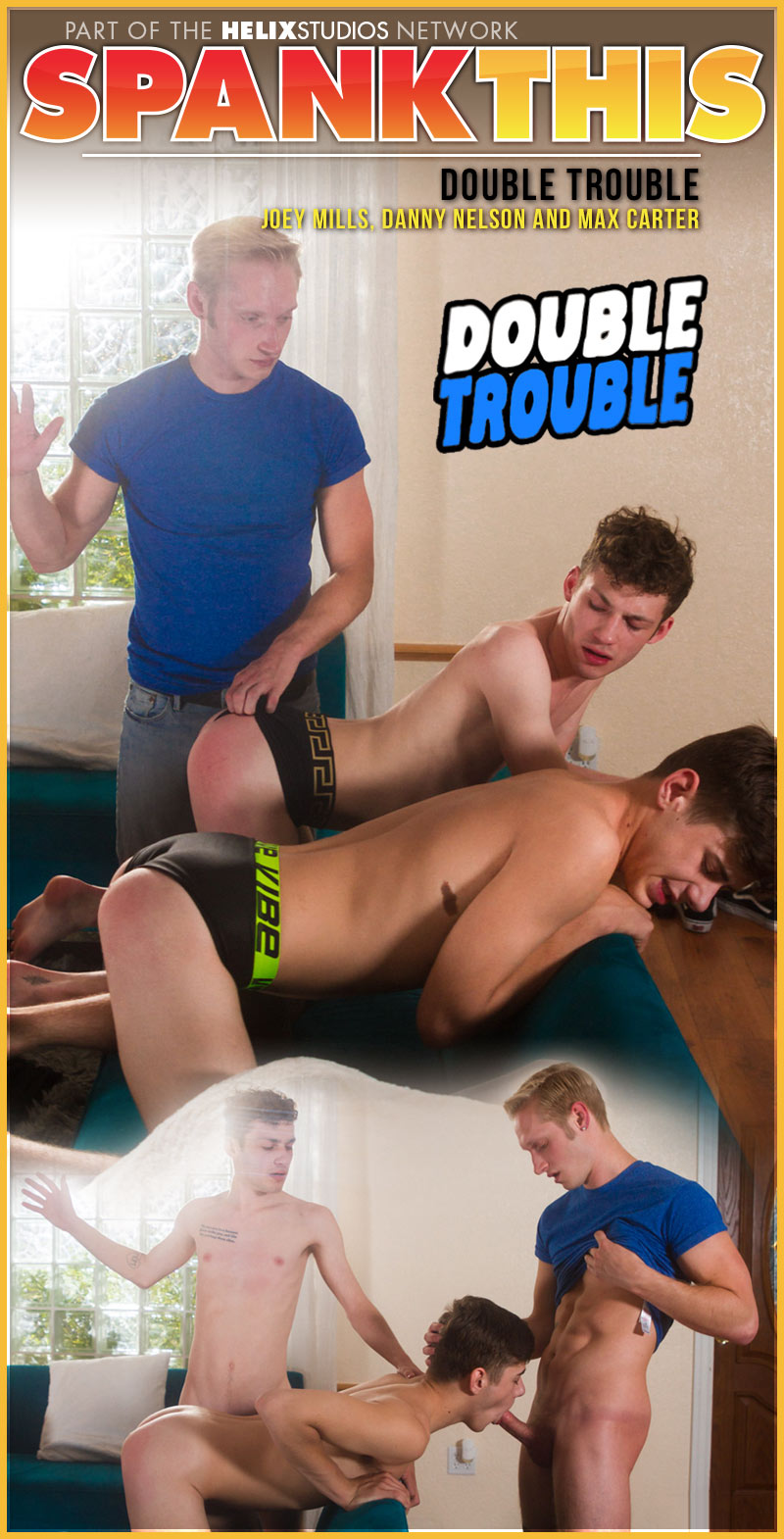 Max Carter returns home to find his roomie Danny Nelson has been up to no good. Danny has been fucking Joey Mills in his bed! Max spanks this to even the score!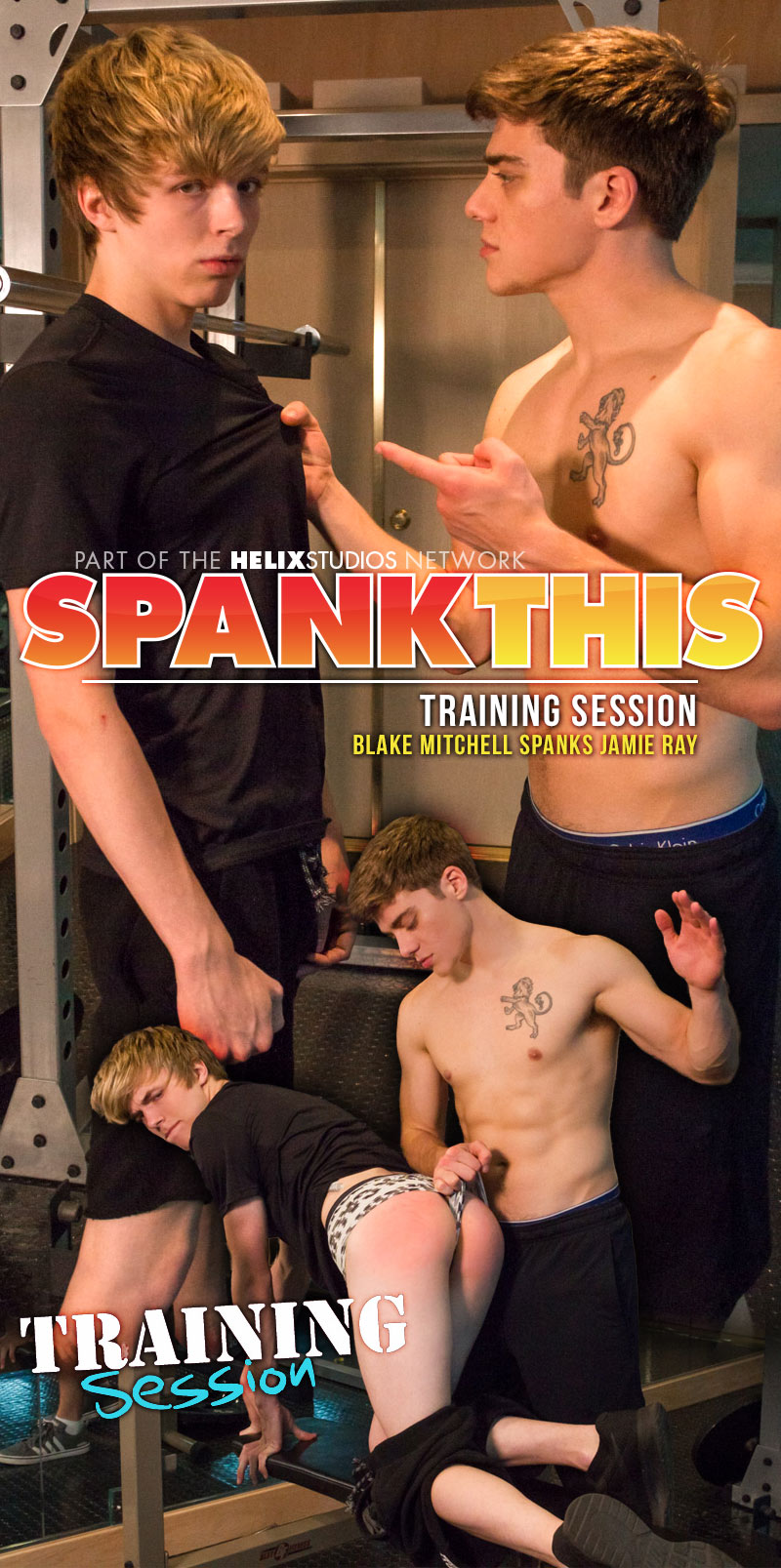 The booty beating definitely worked! As soon as Blake Mitchell takes off, Jamie Ray begins his squats for his next "Training Session."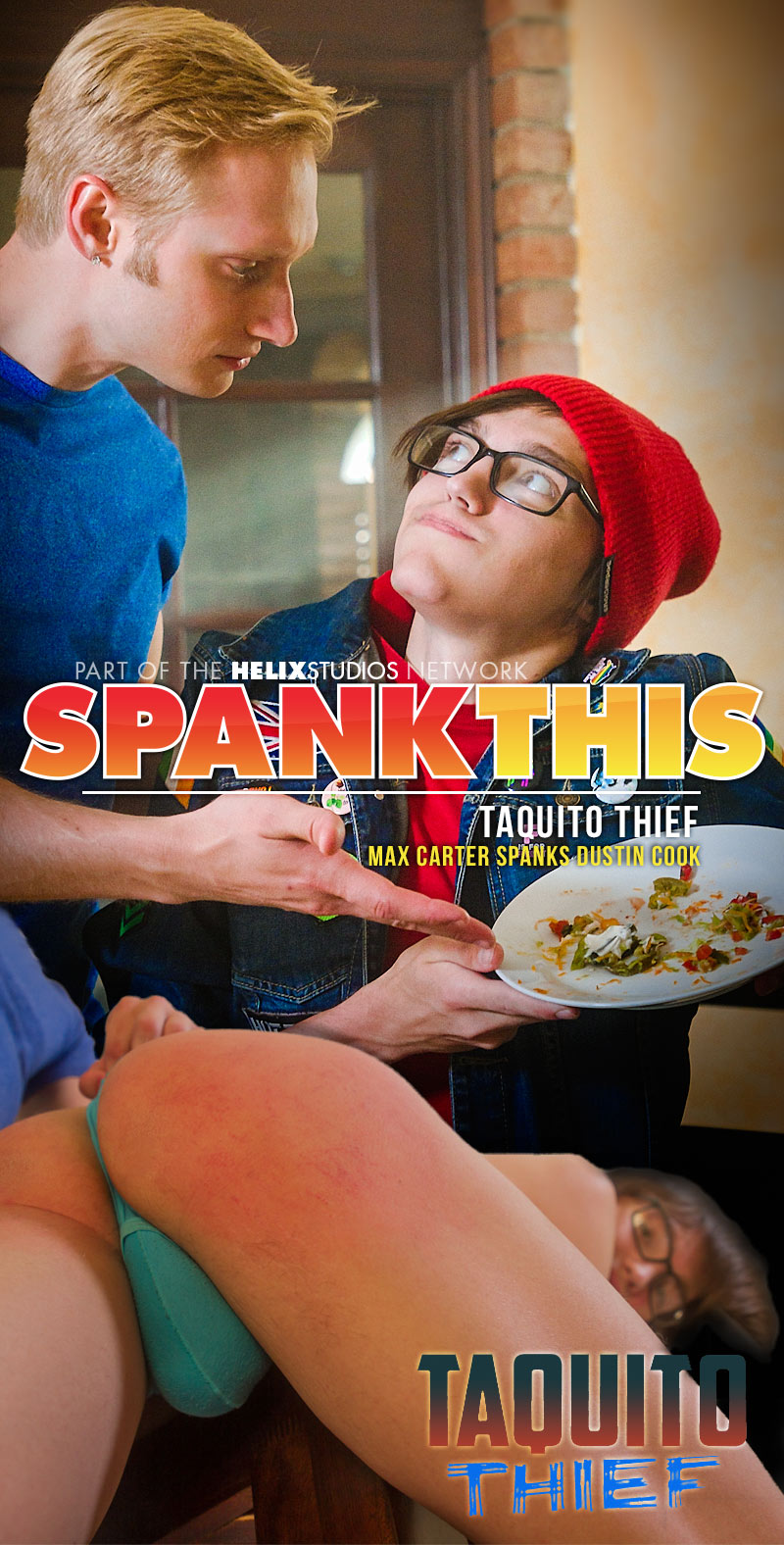 Blond adonis Max Carter has a horny hunger. He has taken his time putting together the perfect lunch of tasty taquitos when the doorbell rings. It seems to be a pranker pulling a ring and run. So, he goes back inside only to find neighborhood naughty boy Dustin Cook chowing down on HIS mighty meal!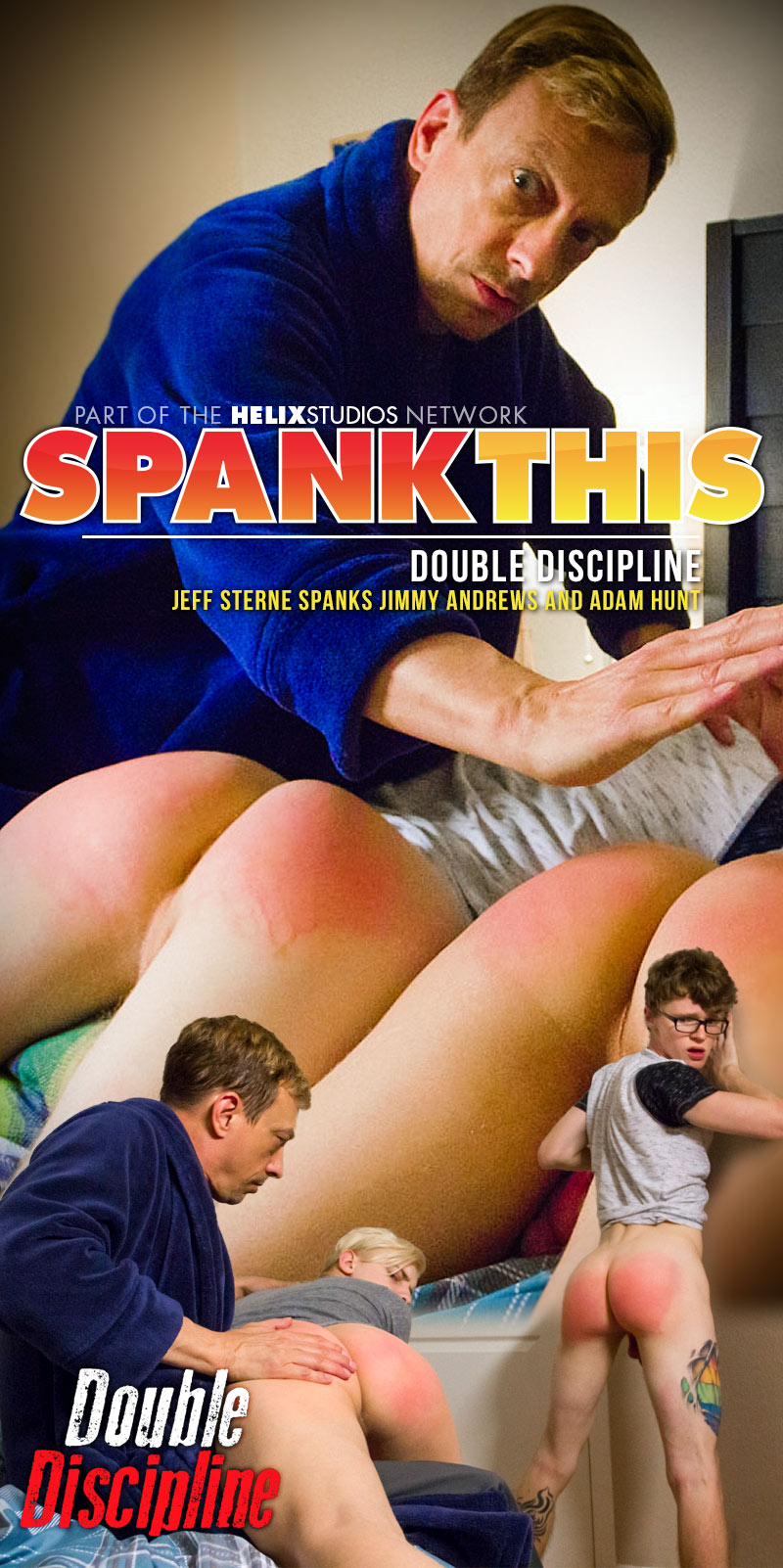 Adam Hunt has dirty blond boy Jimmy Andrews over in the middle of the night for some some fun. The only problem is, mommy and daddy are sleeping in the room right next door! The dynamic duo are having such a great time they wake up Adam's dad (Jeff Sterne) who isn't too happy.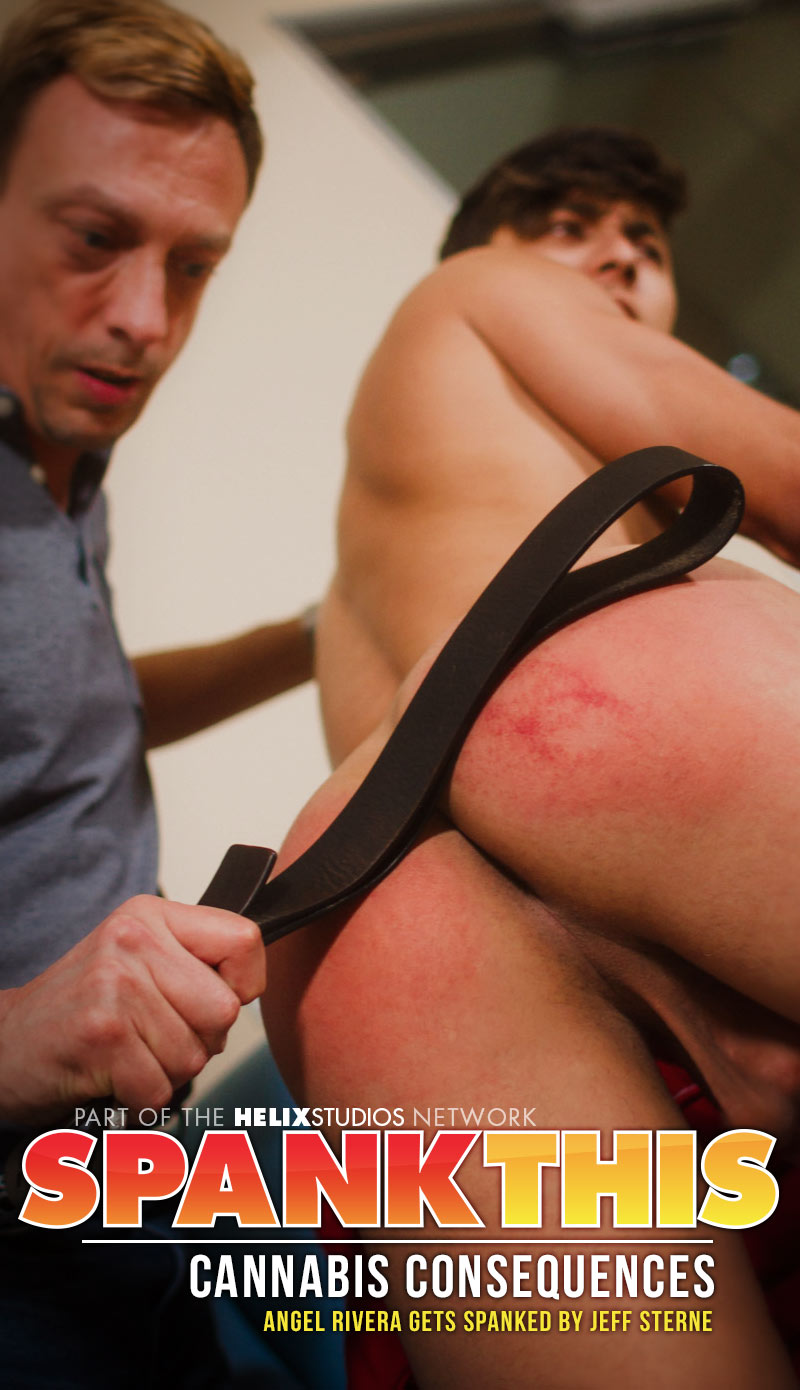 Angel Rivera has it made, he lives in a beautiful home and is treated like a trophy boy but ONLY if he gets his daily chores done! It's a pretty sweet deal for the bronze beauty. But when Master Jeff Sterne comes home to find Rivera sucking on a bong without one of his houseboy duties done.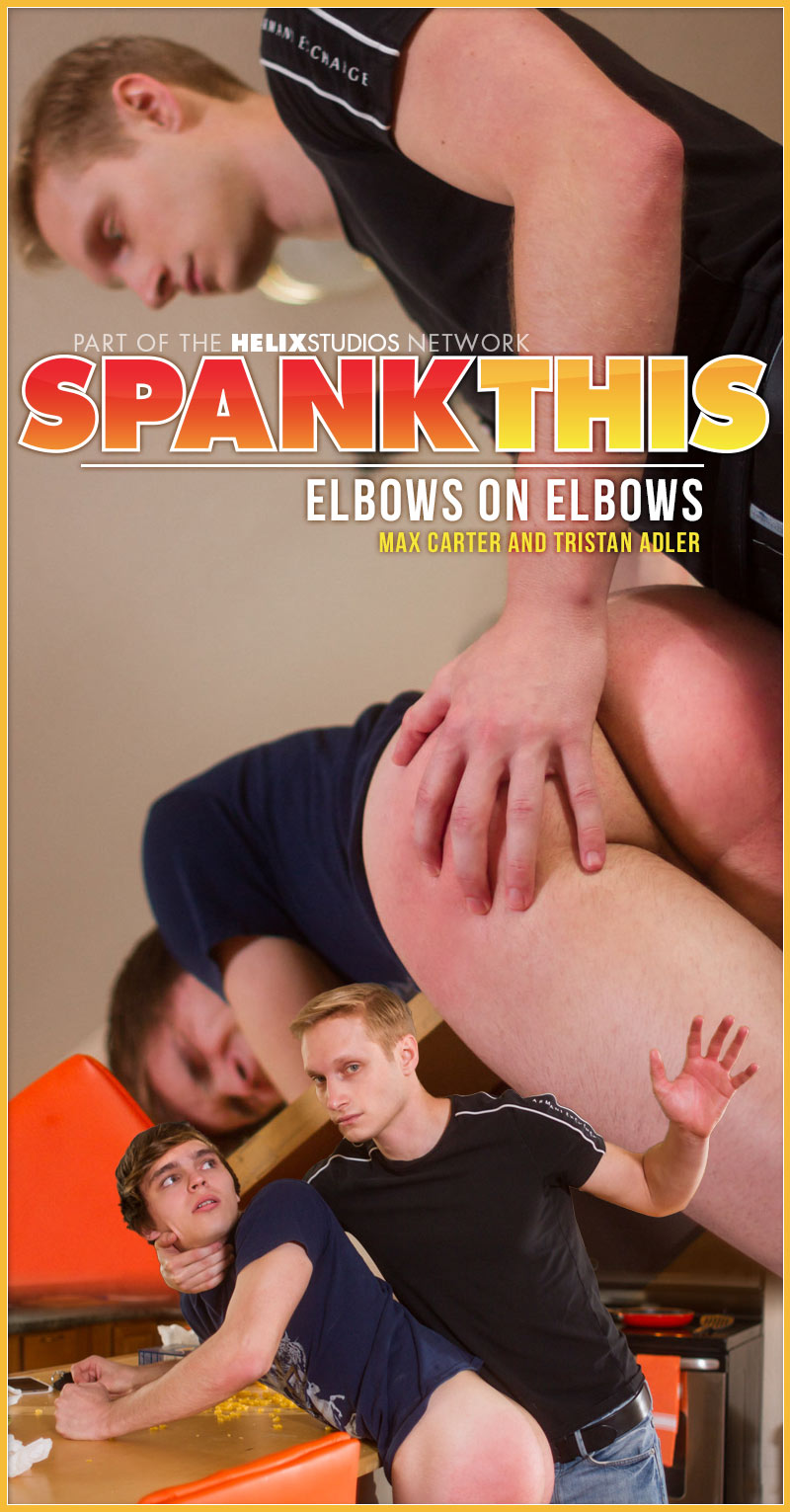 Master Max Carter comes home to his pretty puppy, Tristan Adler, being naughty fast asleep on the couch taking a midday nap. Not only is Adler fast asleep, but his daily chores aren't done and the kitchen is destroyed! A spanking is due.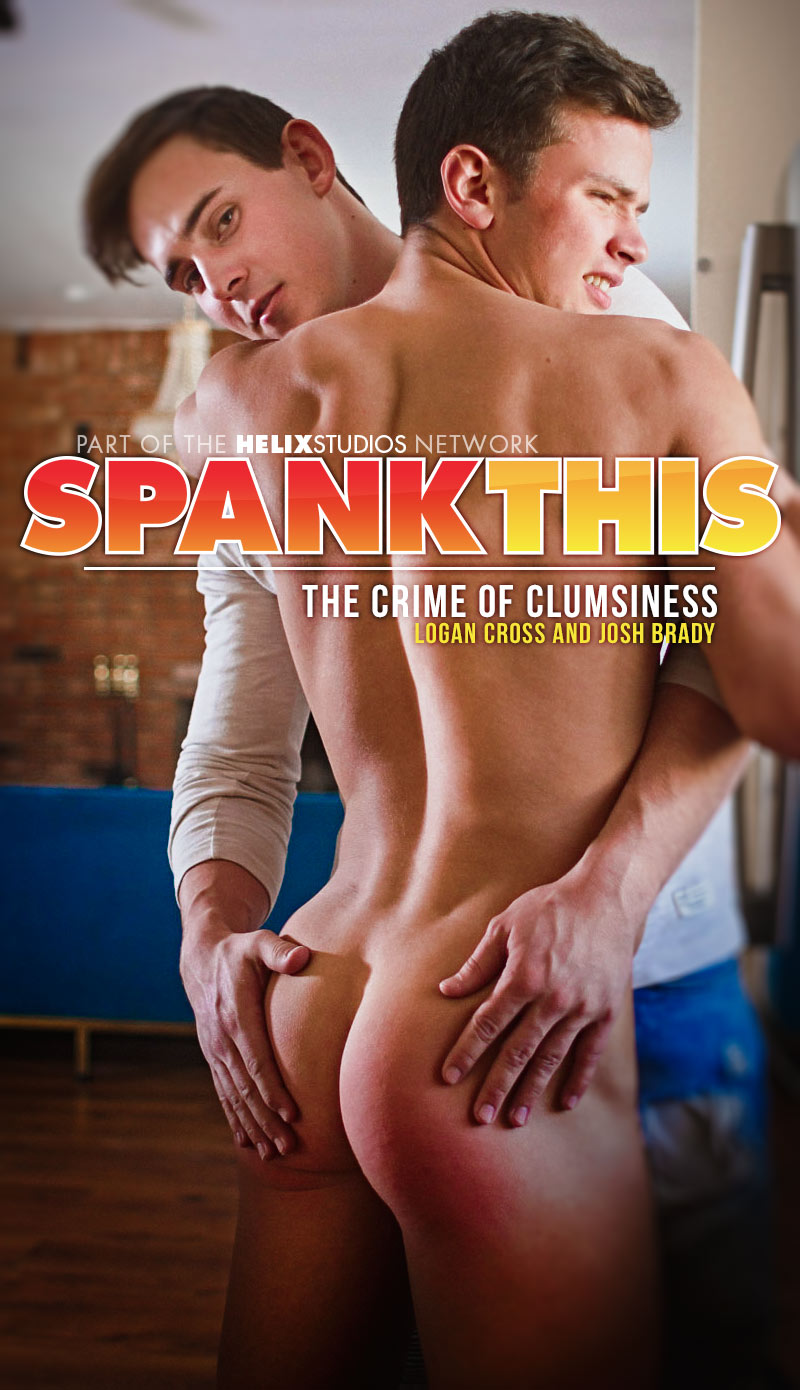 Josh Brady and Logan Cross in 'The Crime of Clumsiness' at Spank This!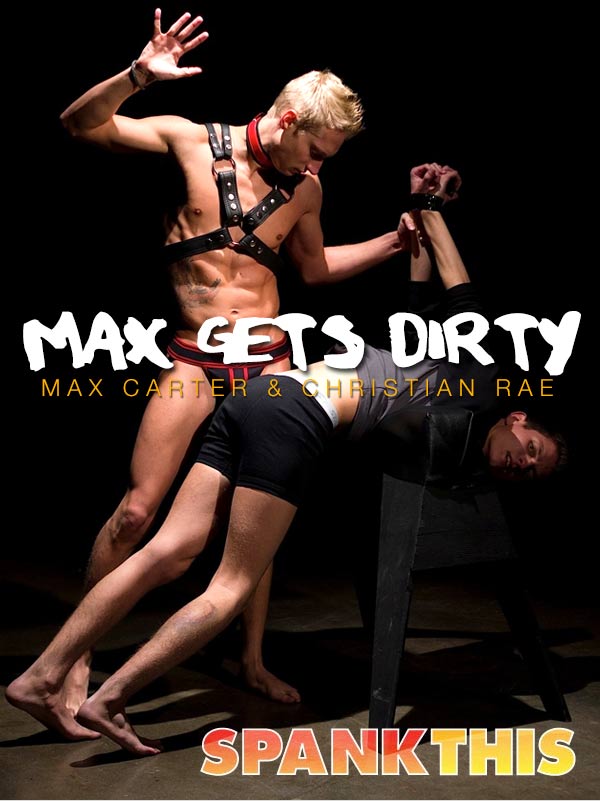 Max Carter captures Christian Rae who finds himself bent over in a dark room. Max is the master of Christian's tender ass as he spanks him harder and harder. Christian's smooth butt becomes red and enflamed after Max's brutal punishment. Christian is left tied up and bent over when Max if finally satisfied.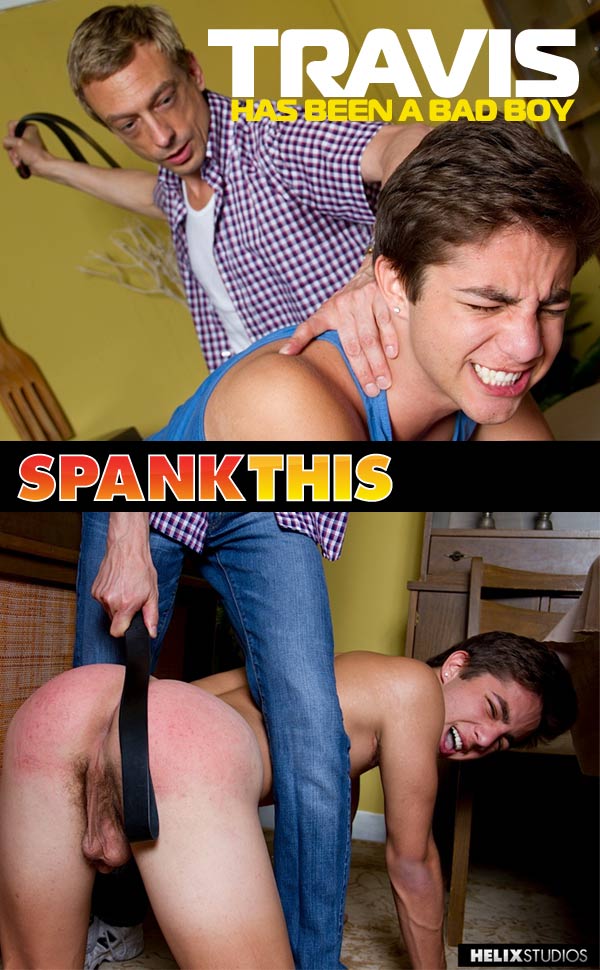 Travis Groves is out late with his friend and misses his curfew. When he returns home, he finds his dad (Jeff Sterne) with a whiskey in hand and he is so pissed.