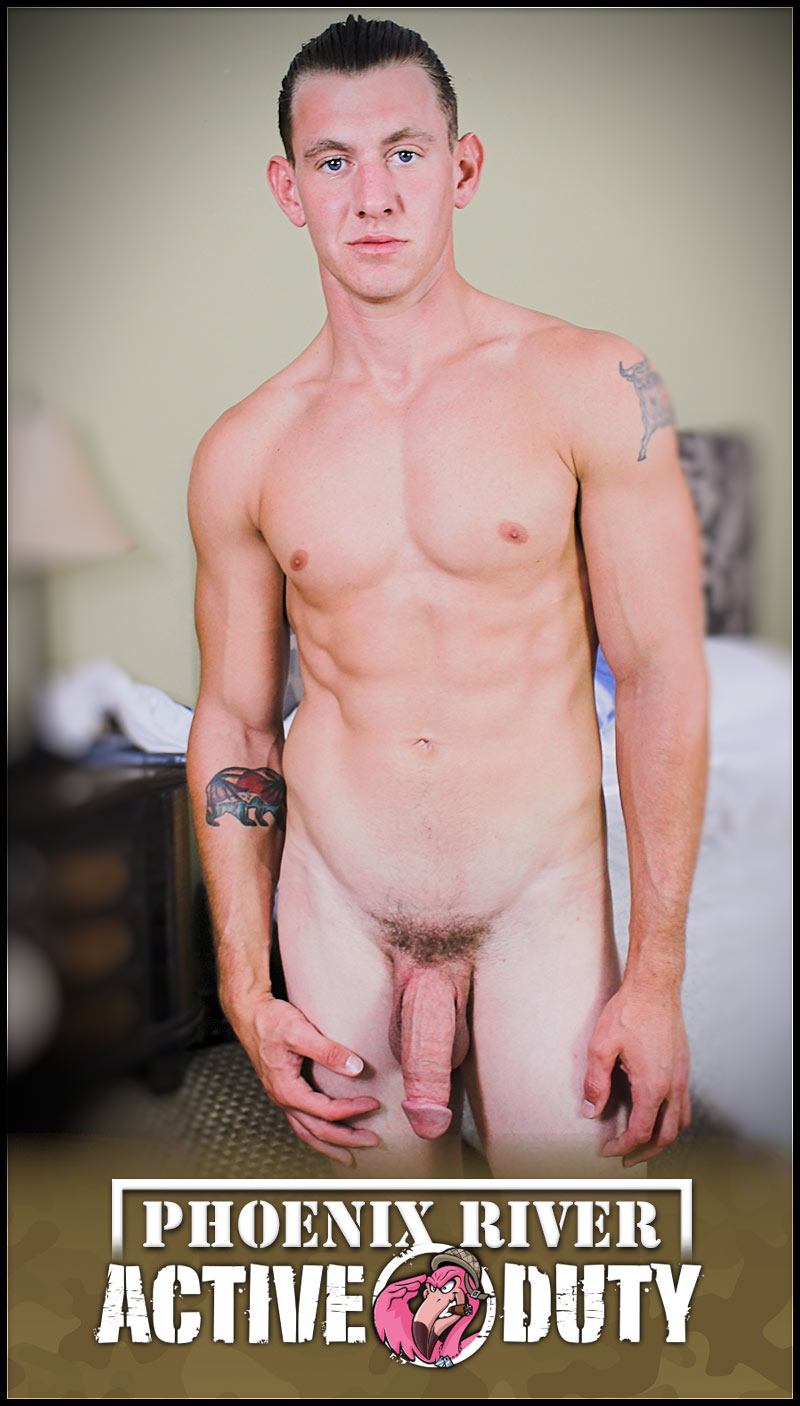 Phoenix River Solo at Active Duty:
Dirk begins his small talk with Phoenix River making him more comfortable before he has him take his clothes off.
Phoenix River is a tall man with a great fit body. He answers all of Dirk's questions and soon enough Dirk has him taking his clothes off revealing his physique. Phoenix is let loose and he begins to get that big cock extremely hard.
Phoenix River's dick is long and thick ready for any undertaking we may throw at it. The nervousness in a fresh, new recruit such as Phoenix can be seen clearly. Therefore it's one big turn on to know that this Navy boy is jacking off for the first time in front of a camera.
Phoenix River moves to the bed where he spreads his legs wide and far. Now we can get a great look at those full balls just waiting to be released. Dirk has him get on his knees and tells him to bend over and show off his tight virgin hole. Phoenix does just that and uses two hands to spread his tight ass wide open.
Once Phoenix River is done showing off his ass, he lies back down and continues to stroke that sexy throbbing cock of his. Finally, he gives us the cue and releases one hell of a built up load all over himself. Enjoy!
Watch Phoenix River at ActiveDuty