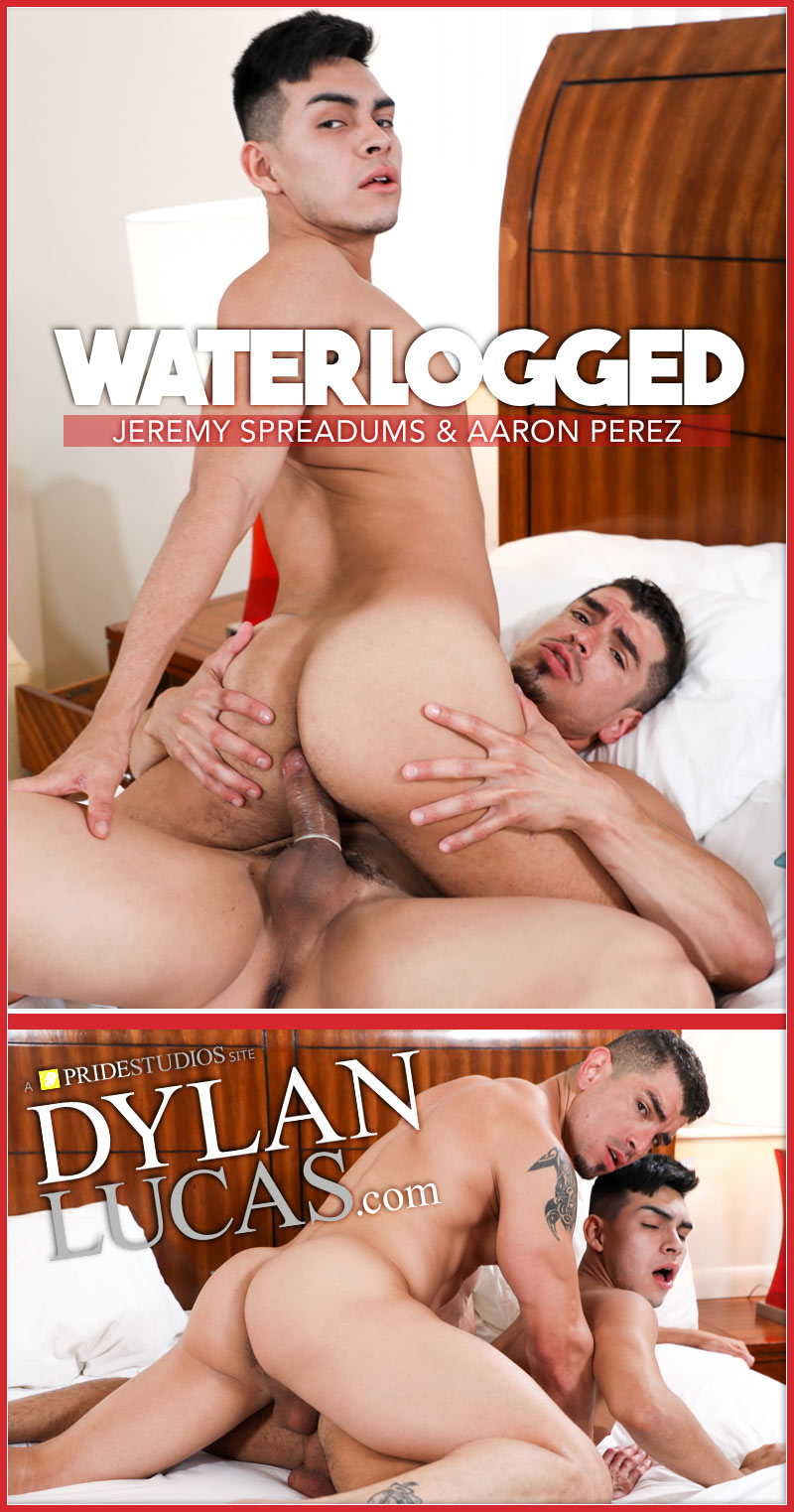 Jeremy Spreadums Fucks Aaron Perez in 'Waterlogged' at Pride Studios:
Jeremy Spreadums and Aaron Perez are both hanging out poolside at the resort they have booked near the beach.
Aaron Perez is on his phone texting and when Jeremy Spreadums asks who he is talking to. Aaron shares the news that their friends are not going to come take them to the beach. They claim it's because the weather looks like it is going to rain and storm.
Disappointed that he will not be able to go surfing, Jeremy Spreadums jumps in the pool and encourages Aaron Perez to join him. When Aaron does not come in right away, Jeremy splashes him and soon he is in the pool. Jeremy play wrestles a bit with Aaron and soon discovers he has a hard cock inside his board shorts. He plays with it a bit before both guys get out of pool and head to their room.
Once inside their clothes come off quick and they are in bed exchanging blow job with each other. They move into a 69 for a while and then Jeremy Spreadums starts rimming Aaron Perez's ass. Aaron then climbs on top of Jeremy and rides his cock deep into his ass. Jeremy then bends him over and fucks him face down for a while before flipping him over and fucking the cum out of him and then shooting his own load. Enjoy!
Watch as Jeremy Spreadums Fucks Aaron Perez at Pride Studios
Watch as Jeremy Spreadums Fucks Aaron Perez at Pride Studios