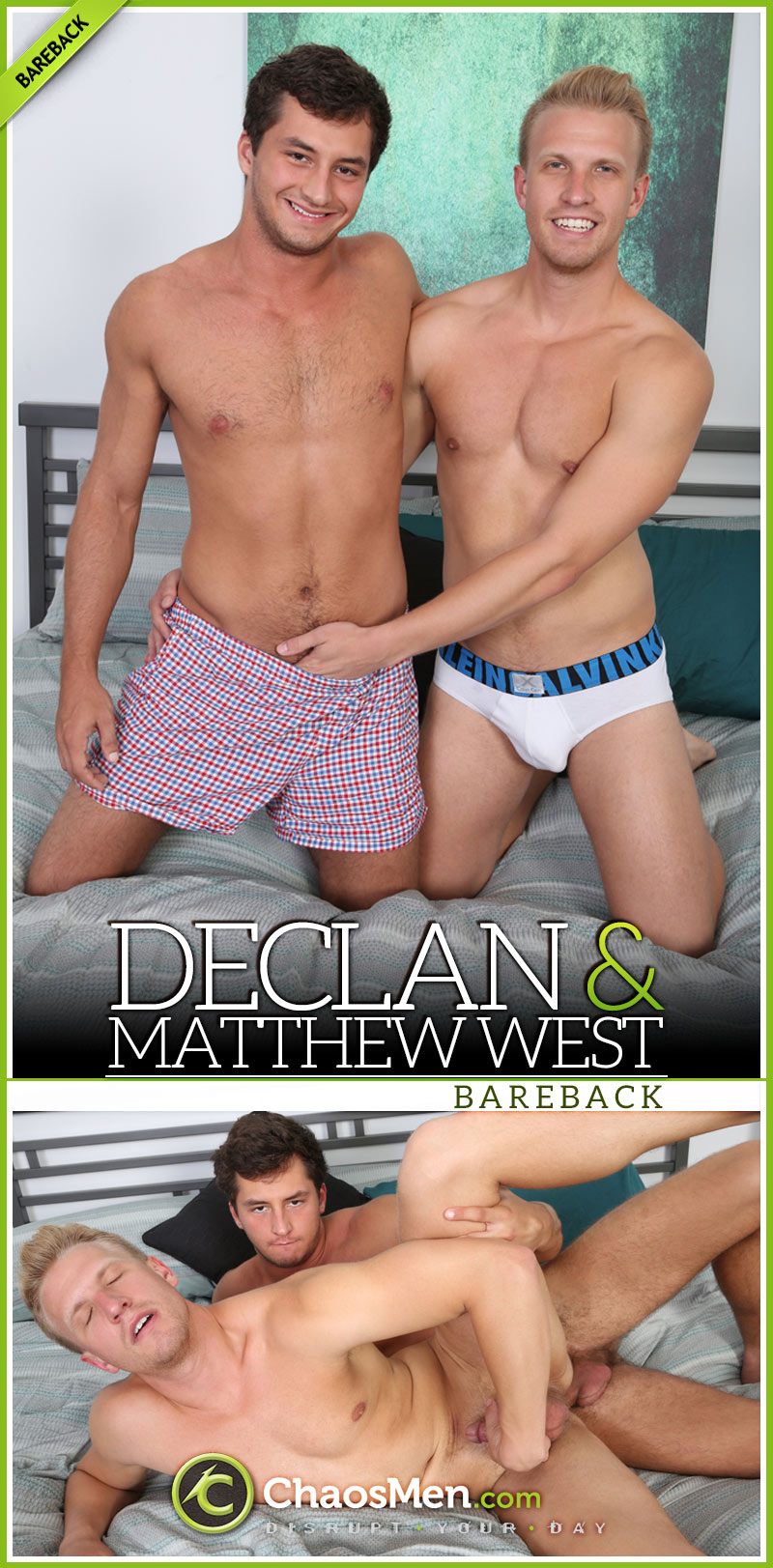 Declan Fucks Matthew West at ChaosMen.com:
I guess I didn't realize what a Top Dog that Declan could be!
He likes bottoming a lot better these days, but he really shines as a Top. With Matthew West's elite bottoming skills, Declan really got to fuck him without mercy. This is first video where Declan is only Topping and he really is getting into it.
After swapping oral, he spoon fucks Matthew West, and geez, you can really tell this guy knows how to fuck. He works up quite a sweat trying to hammer Matthew's hole from that angle. Matthew is of course lost in Bottom Boy Nirvana.
Declan needed a break after that, so he kicks back and lets Matthew ride his cock from every angle. After riding his cock, Matthew cleans Declan's dick like a good boy.
Next Declan fucks him on his back, playing with his cock while digging his cock in as deep as it could go. Matthew West was in painful bliss.
I did want to see if Matthew could cum doggie-style. The trick with this is you really have to be able to push your cock backwards as you are cumming so we can see it, and Matthew's cock stands complete upright with very little give downwards.
Matthew West informed me if Declan bred his hole, he could make anything happen.
Sure enough, Declan (aggressively) breeds his hole, dumping a nice nut. He quickly starts to fuck him with his load, and Matthew goes into power-jerk mode and nuts moments later. It is really hot seeing Declan's cum leak out of his ass while Matthew shoots his own load.
Matthew West then cleans his buddy's cock off, while Declan fingers Matthew's cum-filled hole!
Watch Declan Fucks Matthew West at ChaosMen.com