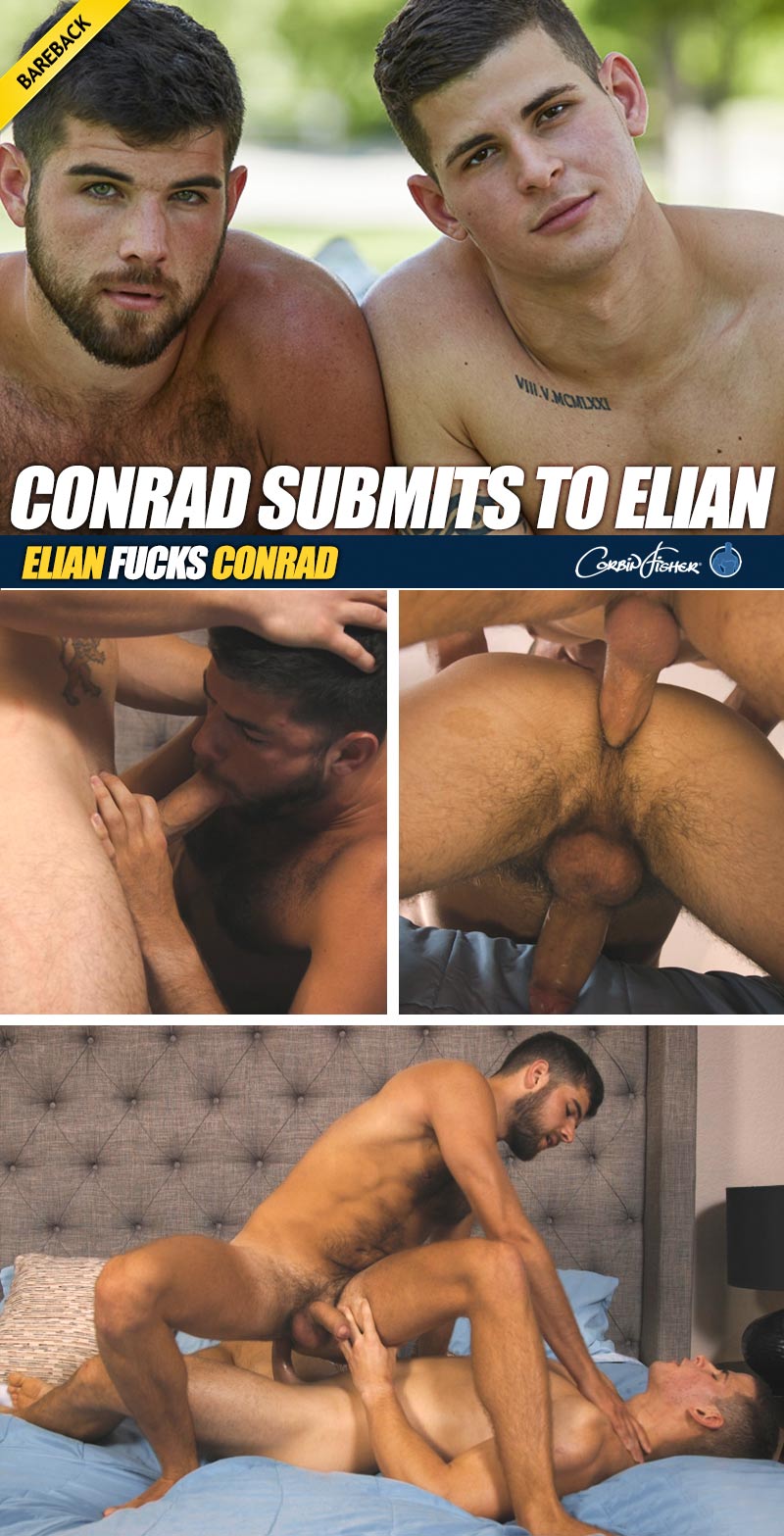 Conrad Submits To Elian at Corbin Fisher:
Elian's always has had a thing for wallflowers, so it wasn't a huge surprise that he noticed Conrad around the house, who tends to generally be pretty shy. For his part, it was hard for Conrad not to developed a crush on our muscular, hung freshman, especially since he really just doesn't like to wear clothes indoors!
Despite being on opposite ends of the extrovert-introvert scale, they did find something in common to bond over: their thick, uncut cocks! These two go at it like crazy, and Elian literally has Conrad biting the sheets when he gets him bent over on the bed! They're both very tan, and Elian's smooth skin plays off Conrad's scruff amazingly, as these two studs see who can make the other lose control faster, and by the end of it they're both drenched.
Watch Elian and Conrad at Corbin Fisher