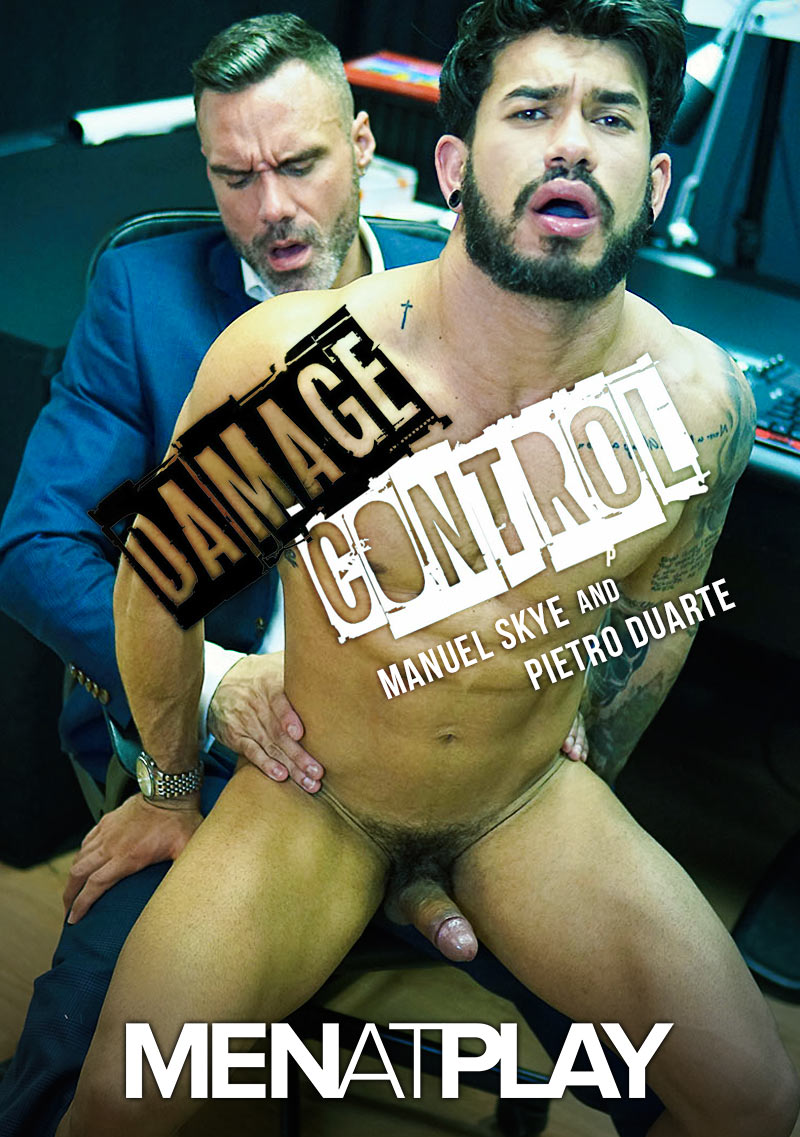 Manuel Skye Fucks Pietro Duarte in 'Damage Control' at MENatPLAY:
Somebody fucked up. Manuel Skye, handsome as ever is a sleek blue suit, is expecting a meeting with an important business connection. But when his associate phones his cute secretary, played by Pietro Duarte, to explain that he won't be showing up, Manuel is understandably pissed off. In order to keep business connections, Pietro has to do what any reliable assistant would do. His holes are wide open and yours may be too!
In Damage Control, both Manuel and Pietro take turns dominating the scene, complicating the age-old question of who has more power, tops or bottoms? You may think it's Manuel. His chiseled body, handsome face, and long, thick cock would give him power of most men. But Pietro's round, juicy ass and the way he orders Manuel around, even without saying a word, makes him a true boss in our book. If the sight of these two polished, pumped up studs banging together doesn't make you explode, check for a pulse. You may need some damage control of your own.
Watch Manuel Skye Fucks Pietro Duarte at MENatPLAY