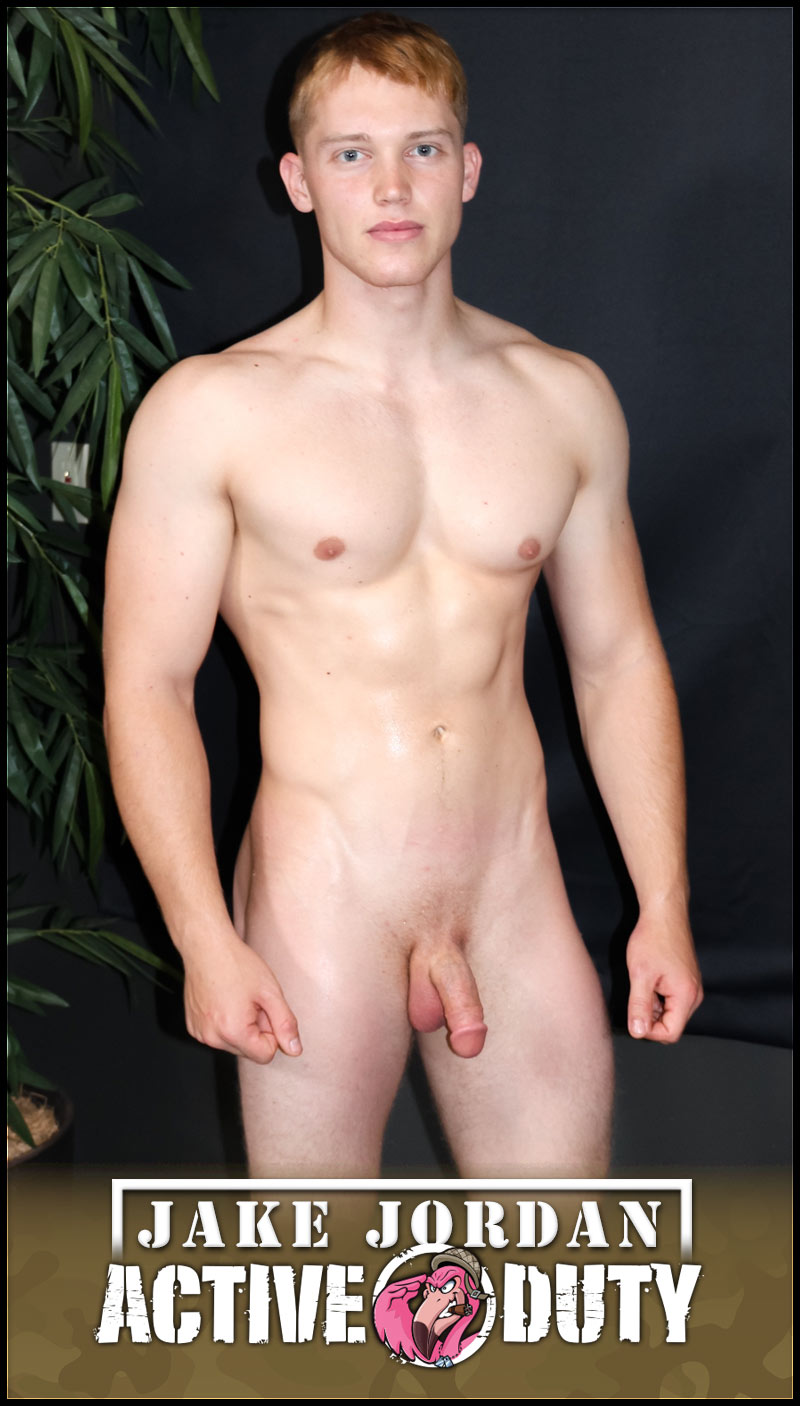 Jake Jordan doesn't waste a moment and he's on our bed clothes off stroking his shaved hard cock. He loves to show off every inch of his throbbing dick as the precum oozes out of the tip. He has some very thick thighs with very little body hair as you watch him tug up and down on his hard shaft.
Jake Jordan's balls are shaved to perfection as they bounce back and forth. Jake switches it up a little and stands up so we can see his beautiful firm ass and strong thighs as he continues to slide his lubed up hand on his throbbing dick. He begins to rub his body with his other hand while stroking his dick faster and faster building up his aching balls.
Jake Jordan has made himself more comfortable on the bed. He then gives Claude the queue as he releases his balls and cum sprays all over his smooth chest.
Watch Jake Jordan at ActiveDuty