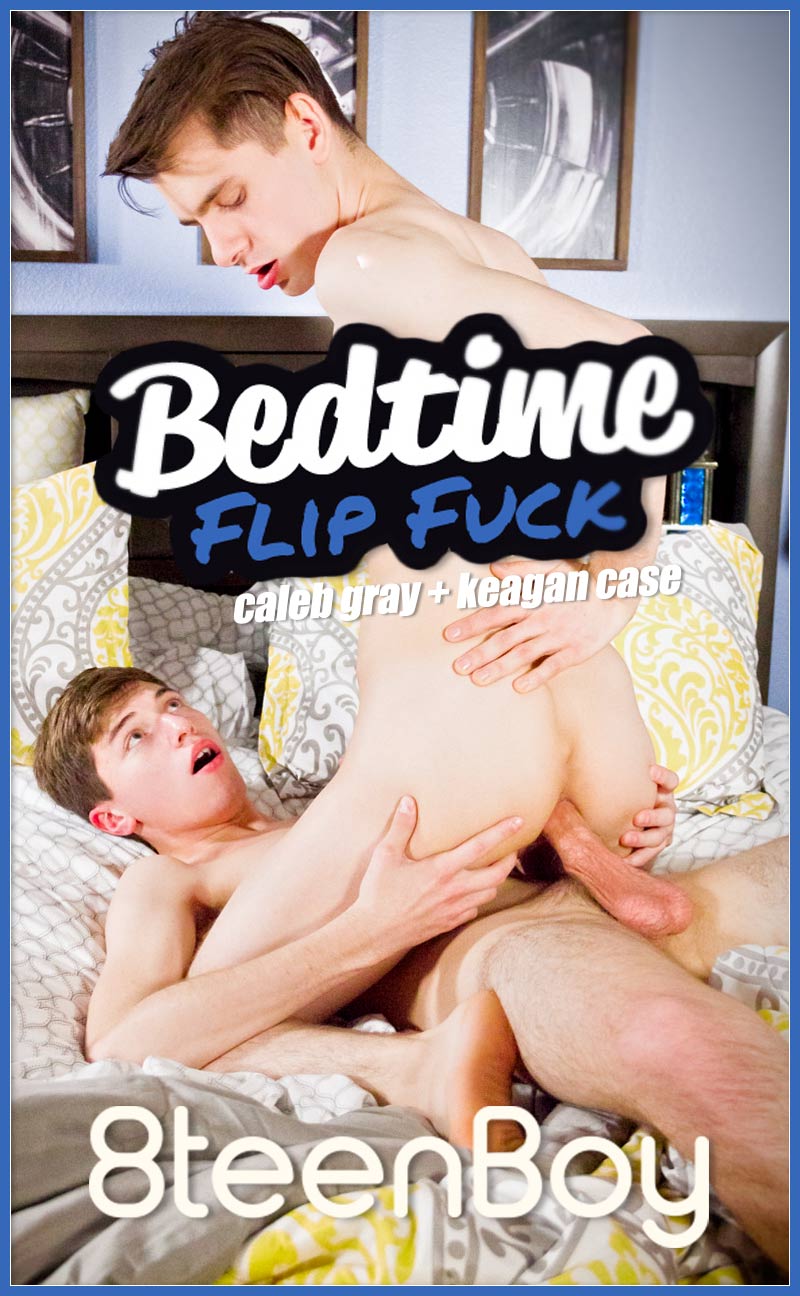 Caleb Gray and Keagan Case in 'Bedtime Flip Fuck' at 8TeenBoy:
Caleb Gray can't sleep, and is feelin' frisky as fuck nuzzled next to boyfriend Keagan Case. Keagan has an early day tomorrow; so, he's trying to get some sleep, but when one's boyfriend knows your sweet spot, it's tough to doze off.
Caleb Gray works Keagan Case's red hot caboose with his talented tongue, and some finger fucking action. This causes Case's cock to rise, which Gray quickly guzzles down. With Keagan up and ready to get down, Caleb shoves his schlong deep down the dude's cock sucker, delivering a delicious face fuck before he swivels that seat around for a sizzling hot 69 session.
After fucking his face in a few positions, Caleb Gray gets his giddy-up on. He mounts Keegan Case's cock, and takes that thick stick for a hard bouncing, raw ride. These boyfriends share it all, even top twink duties; so, Gray gets behind his boy, and bangs the breaks of that bubbled up backside like a beast!
Next, Caleb 'Cock Slinger' Gray mounts the dude, and our famous cock cam catches all the ass slapping action, before he flips his boy, and bangs him out on his back. He goes hard, hammering the lil' hottie's horny hole 'til he fucks the cum right out of him!
Keagan Case shoots far, flooding his tight twink torso nearly to his neck! Caleb Gray pulls out and matches the lad's lengthy shot, then crams his still dripping dong back up Case's cock hungry hole.
Watch as Caleb Gray and Keagan Case Flip-Fuck at 8TeenBoy
Watch as Caleb Gray and Keagan Case Flip-Fuck at 8TeenBoy