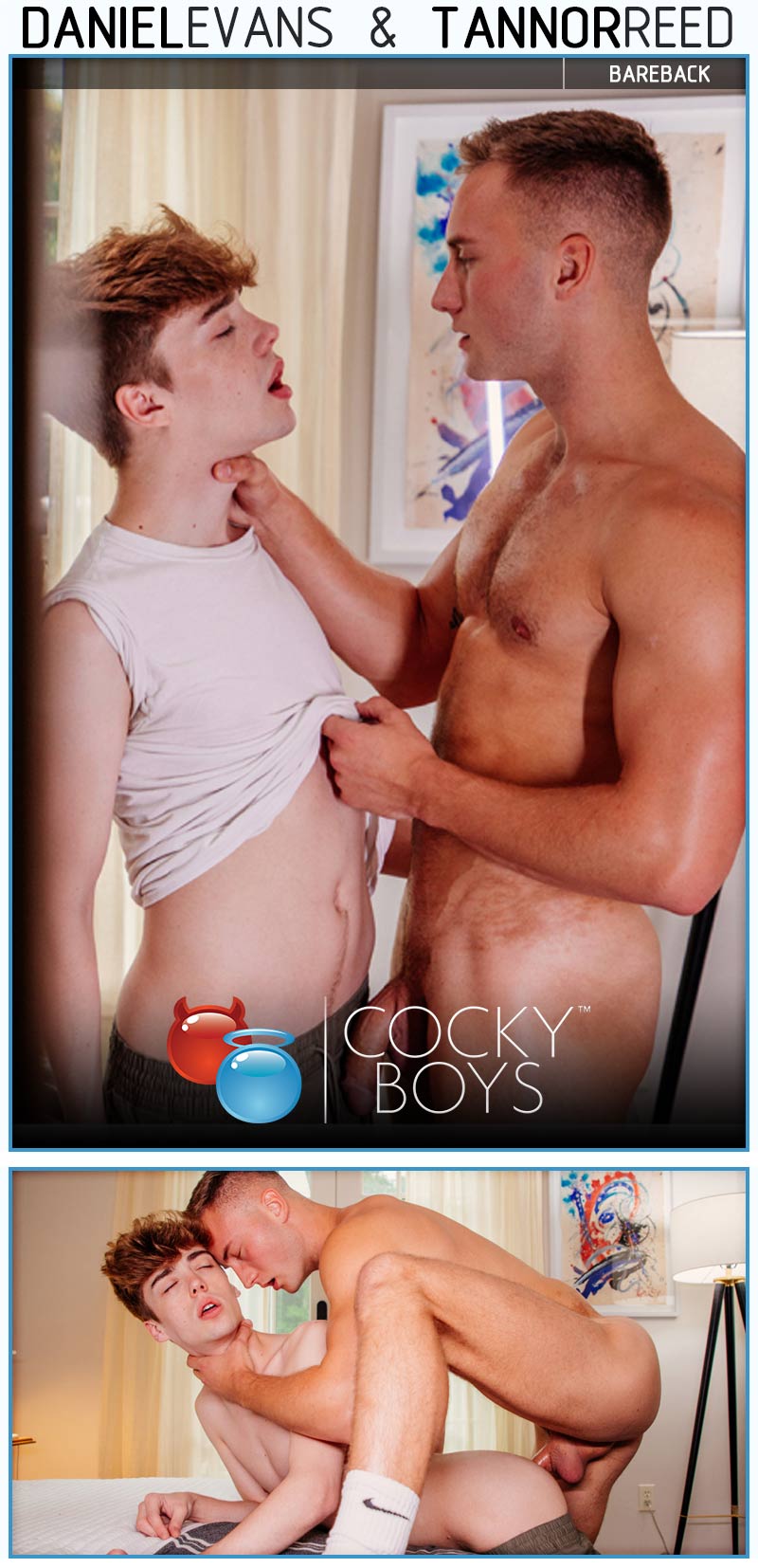 Daniel Evans Fucks Tannor Reed at CockyBoys:
Stranded in the country with car trouble and no cell service is bad luck for Tannor Reed, but thanks to help from hot stranger Daniel Evans; they BOTH have a good luck day! Tannor accepts an offer from Daniel to take him back to his place and on the drive, there's no hiding they're hot for each other, so once they get to Daniel's place, getting it on is not even in question.
In his bathroom Daniel strips for a post-gym shower, stopping to sniff his musky pits and play with his pumped-up bod…all seen not no secretly by Tannor Reed. Daniel plays with his cock and knowing Tannor is watching, doesn't play any games. Instant dom Daniel orders Tannor over to suck his cock and easily turns him into his sub. Daniel feeds and face fucks Tannor who eagerly takes everything Daniel dishes out. And he's even happier when Daniel flips him over to eat his hole.
While periodically necking with Tannor Reed, Daniel gets him to beg for his cock and finally, he gives it to his spit-lubed hole. Daniel quickly pounds Tannor and makes it clear he owns his ass. Daniel's passionately rough & breathless fucking is intensified by their dom-sub sex talk. Tannor is totally into being a sub and when flipped on his back he entices Daniel more with his twitching, hungry hole and soon Daniel goes right back to pounding his prized possession.
While fucking Tannor Reed every which way, Daniel also wants the pleasure to last. He takes the time to make out with Tannor and suck him back. When he's ready Daniel drills from the side and this time he doesn't stop until he pulls out to shoot his thick load over Tannor's gaping hole. He slides in his pulsing cock, leaving enough cum for Tannor to use as lube to jerk off and shoot a huge load of his own. Our satisfied guys are once again quite happy how this day turned out.
Watch as Daniel Evans Fucks Tannor Reed at CockyBoys
Watch as Daniel Evans Fucks Tannor Reed at CockyBoys