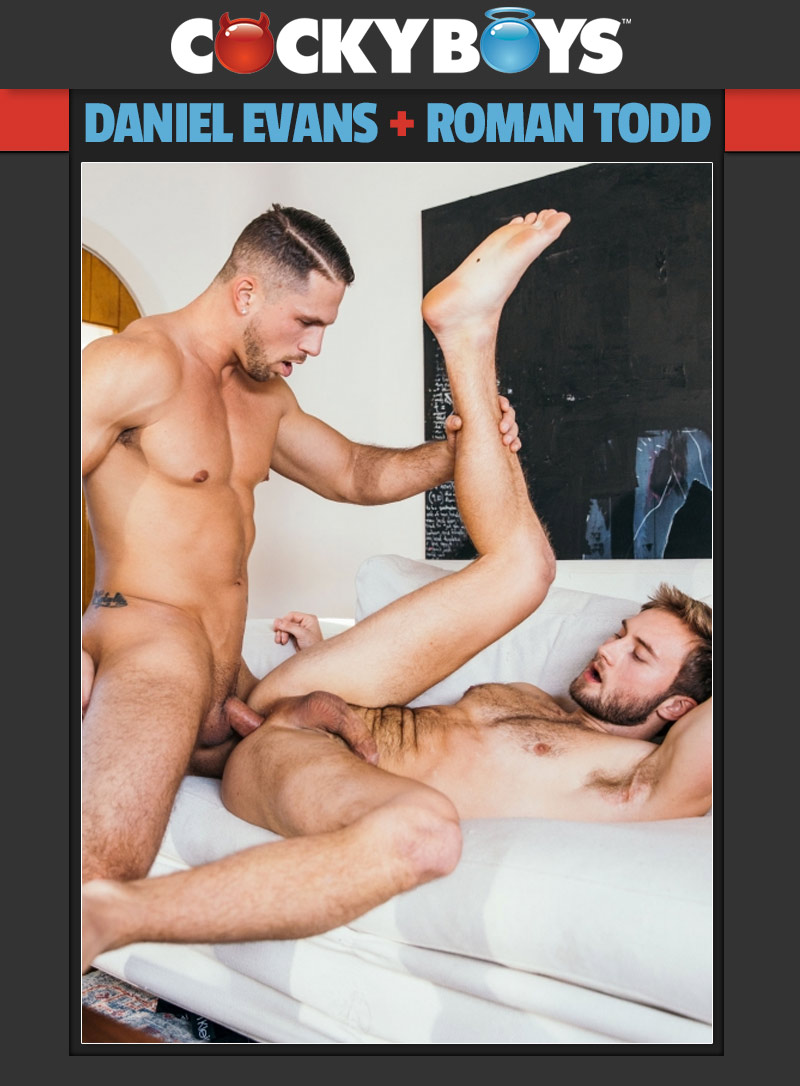 Roman Todd Dominates Daniel Evans at CockyBoys:
Daniel Evans gets owned by Roman Todd—and that's just what he wants! Merely thinking about him gets Daniel hard, so when Roman walks in to seduce him with his deep-voice, kissing and muscle-rubbing, Daniel is primed for Roman's brand of sensual dominance. He really wants to suck his cock and Roman gives it to his way.
Roman Todd gets Daniel Evans on all fours and feeds cock to his hungry mouth and as he fucks his face he starts to play with his hole. Roman turns his full attention to Daniel's ass and teasingly tongues and fingers his hole before finally giving Daniel the ass-pounding he's been craving. Roman fucks Daniel in a variety of ways to mix it up as well as maximize how deep and hard he goes and how much he owns Daniel.
After Daniel Evans rides him, Roman Todd gives his cock oral attention, then proceeds to jackhammer him on his back relentlessly not stopping even Daniel shoots a load over his hairy abs in an intense orgasm. Roman finally pulls out and creams over Daniel's hole and slides some of that load in with his cock. Roman savors his conquest by playing with the cum on Daniel's tenderized hole before one big final kiss on the super-satisfied bottom.
Watch as Roman Todd Dominates Daniel Evans at CockyBoys
Watch as Roman Todd Dominates Daniel Evans at CockyBoys