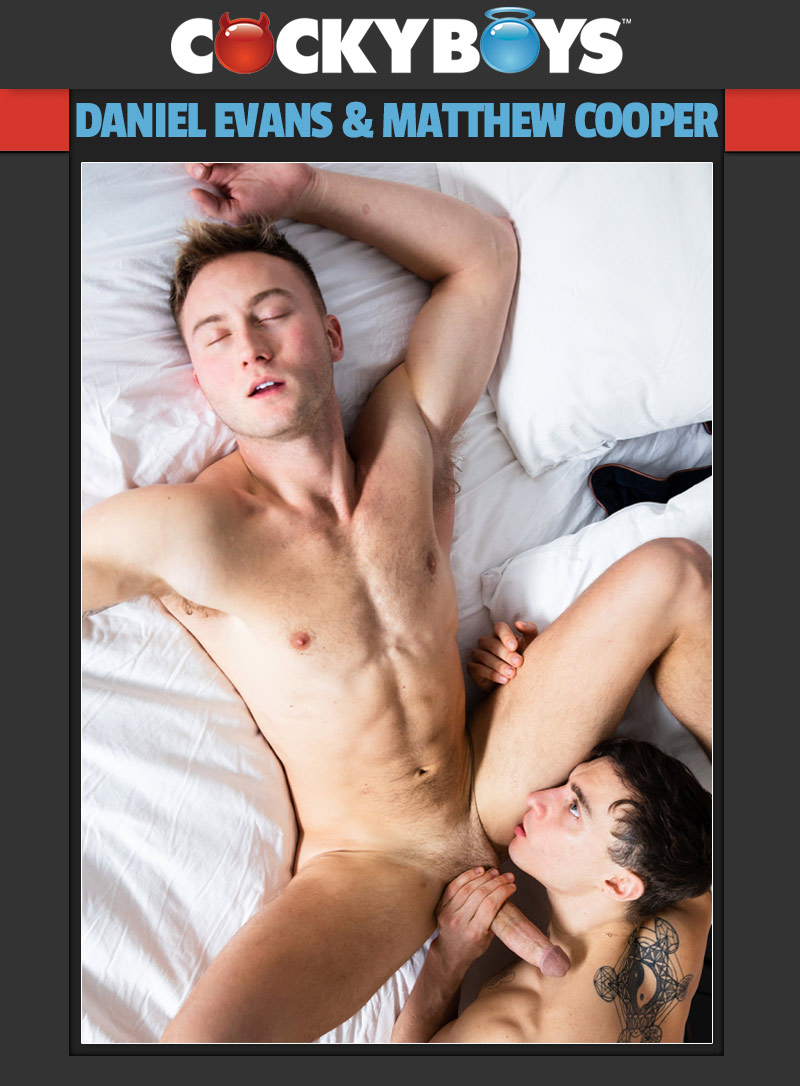 Matthew Cooper Tops Exclusive Daniel Evans at CockyBoys:
After giving you a glimpse of Matthew Cooper in GAME ON, we now give you his full scene debut topping Exclusive Daniel Evans! Matthew is ready from the start as he lies back half-naked and gives a beckoning gesture when Daniel enters. Just like that, Daniel goes down on him and in no time his cocksucking has Matthew moaning, bucking and thrusting his hips.
Daniel Evans is ready to go all the way too and after they exchange passionate kisses, he gets up and rides Matthew Cooper's cock. Their passionate sexual energy is off the charts as Daniel bounces up & down while Matthew piston-fucks him and they continue to make-out. They bring this same energy to bed where Matthew plows Daniel, wraps his arms around him and drills him on his stomach.
Soon, Matthew Cooper flips Daniel Evans on his back to give his cock, balls & hole the same intense oral pleasure he got and after playing with him, Matthew fucks him every which way he can. He takes the same approach when takes Daniel from the side and virtually dominate his hole. When Matthew slows down slightly, Daniel picks up the slack and rides his cock again with wild abandon as though he was topping Matthew.
Matthew Cooper takes back the reins first with upward thrusts into Daniel Evans's hole, then by flipping him on his back again. As he relentlessly pounds Daniel, Matthew strokes his cock and totally controls him. He triumphantly makes Daniel cum and he milks him dry, licks up his cum and sucks his sensitive cock. When Matthew lies back to jerk himself to orgasm, Daniel is right there to swallow it all and tantalize his ticklish, sensitive cock too. We'd say they both got what they wanted…even more!
Watch Daniel Evans Bottoms For Matthew Cooper at CockyBoys
Watch Daniel Evans Bottoms For Matthew Cooper at CockyBoys