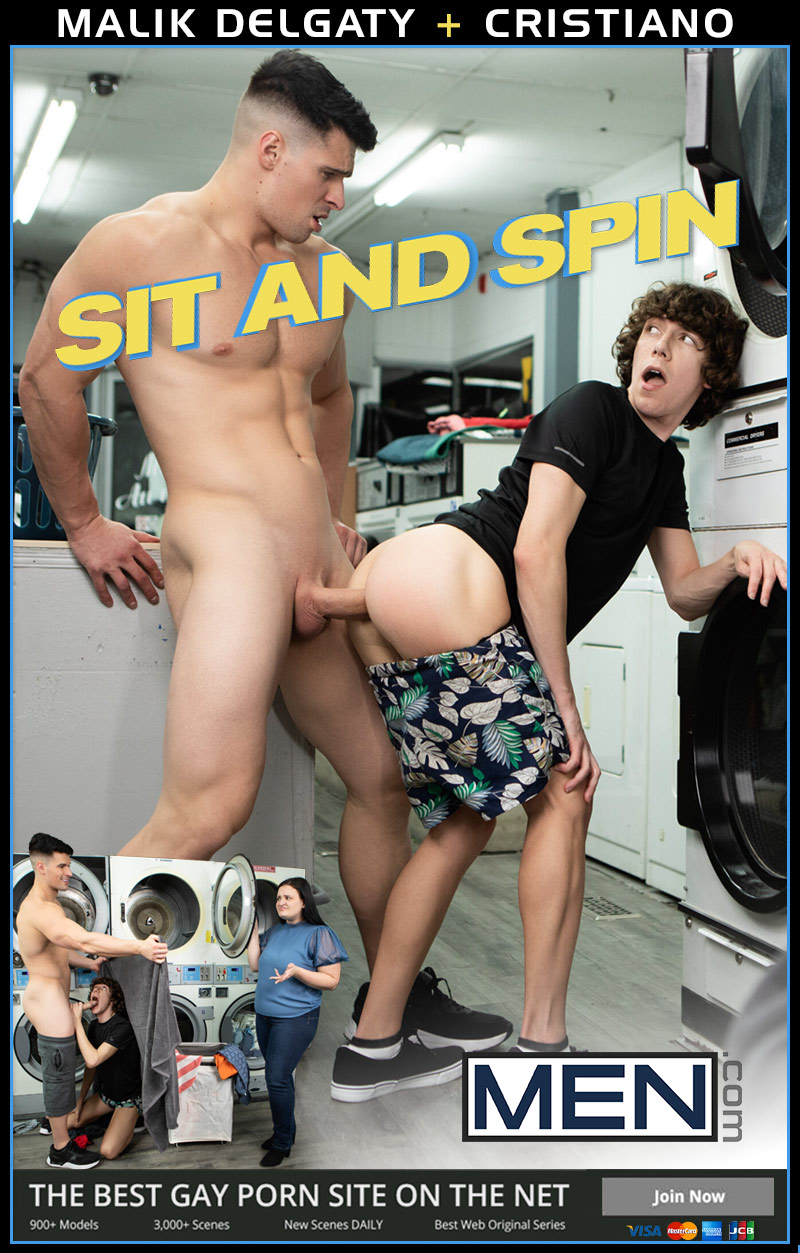 Malik Delgaty Fucks Cristiano in 'Sit And Spin' at MEN.com:
Laundry night starts looking up for Cristiano when he sees sexy hunk Malik Delgaty [JustFor.Fans: MalikDelgaty] come into the laundromat and strip the shirt off his back as he loads his clothes into a machine! Cristiano is so dickstracted, he walks into the open washer door and falls to the ground, but he feels much better when Malik comes to check on him and he gets a view of his bulge.
Cristiano sucks the top, and although Malik Delgaty doesn't want to get caught, when he sees the bottom's ass shaking, he's gotta fuck it! After pounding the bottom on the folding table, Malik puts him on the floor on all fours to give him the spin cycle.
Cristiano rides the top till he cums, then Malik Delgaty gives him the big load he needed on his face.
Watch as Malik Delgaty Fucks Cristiano at MEN.com
Watch as Malik Delgaty Fucks Cristiano at MEN.com