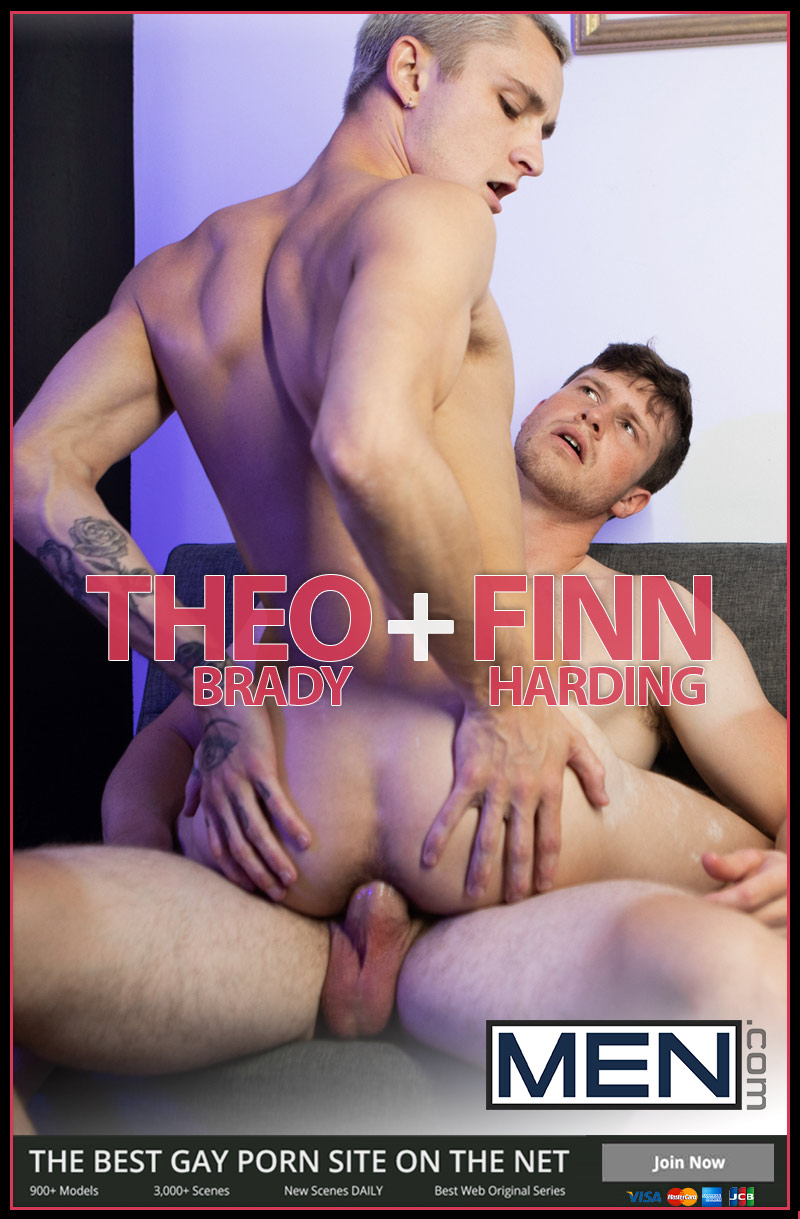 Hot Delivery Guy Theo Brady Gets Special Package from Finn Harding at MEN.com:
Hot delivery guy Theo Brady shows up at Finn Harding's office with a package and finds Finn getting off to some porn!
Satisfying Encounter:
Theo Brady knows just where Finn Harding's package belongs and turns around to get fucked. They move to the couch where Theo sucks Finn's big dick, then the top fucks him on his back. The bottom rides him and jacks himself off, and Finn gives the mail guy a special delivery on his ass.
Watch as Finn Harding Fucks Theo Brady at MEN.com
Watch as Finn Harding Fucks Theo Brady at MEN.com