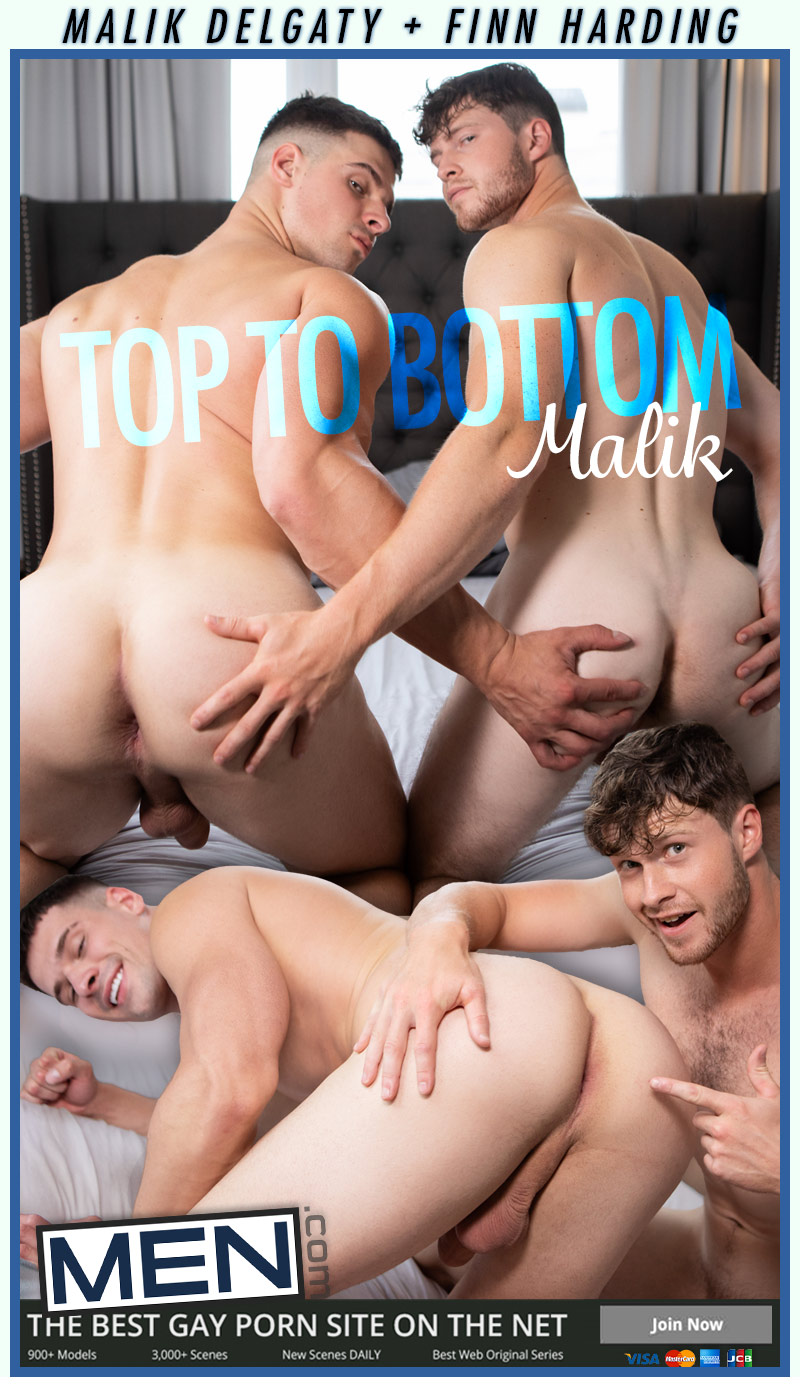 Malik Delgaty Bottoms For Finn Harding in 'MEN's Top-To-Bottom' at MEN.com:
Finn Harding liked getting his ass fucked by another man so much, he wants more! At first, Malik Delgaty [JustFor.Fans: MalikDelgaty] is hesitant about kissing another dude… but then he decides to jump in with both cheeks, telling Finn he's ready to get fucked.
The eager new top licks Malik Delgaty's tight hole and eases his thumb inside, then penetrates the virgin asshole in doggystyle. Malik loves taking dick so much, he rides Finn Harding hard, then gets railed from behind as the top spoons him.
This first-time bottom isn't done yet, even getting dicked down in piledriver till he finds out how intense his orgasm can be as he cums all over his own face, and Finn Harding blows a big load on Malik Delgaty's ass. Not bad for a first time!
Watch as Malik Delgaty Bottoms For Finn Harding at MEN.com
Watch as Malik Delgaty Bottoms For Finn Harding at MEN.com