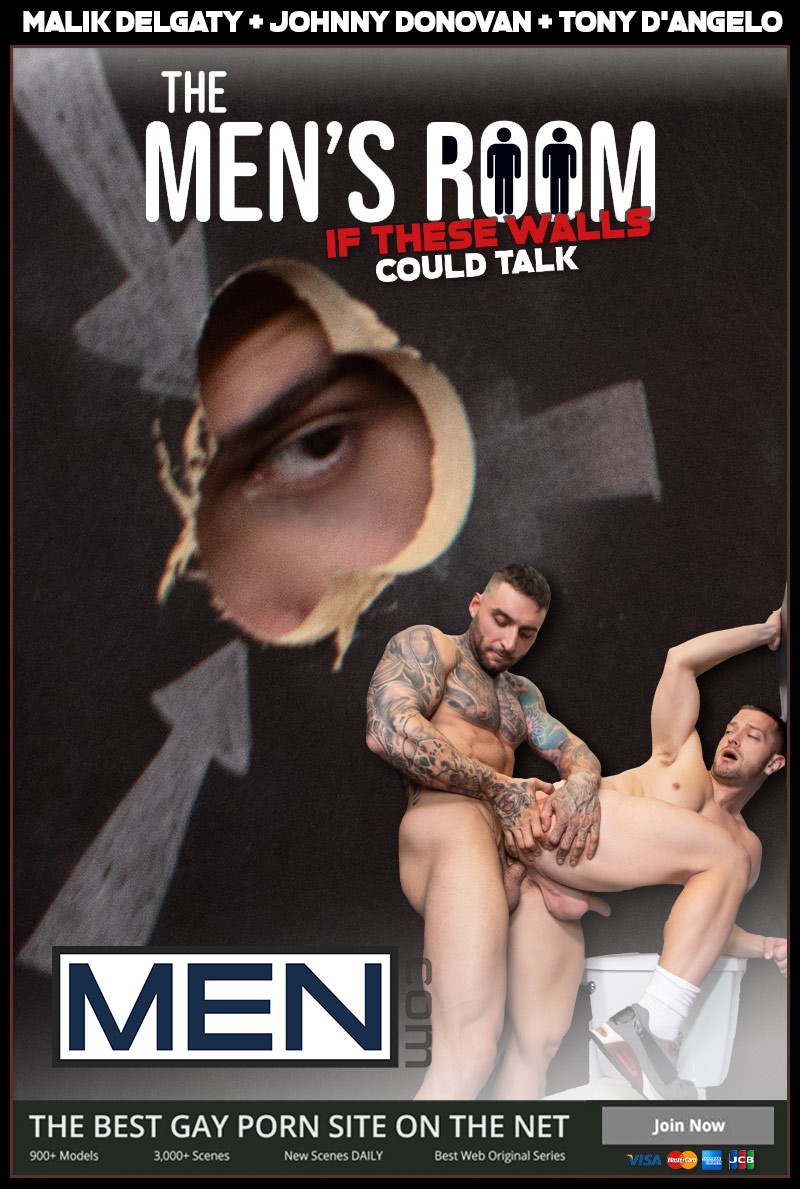 Tony D'Angelo Bottoms For Malik Delgaty and Johnny Donovan in 'The Men's Room: If These Walls Could Talk' at MEN.com:
Everyone knows this is the bathroom where hookups happen, and even when he's all alone, Johnny Donovan can still enjoy the naughty graffiti as he jacks off. When Malik Delgaty [JustFor.Fans: MalikDelgaty] enters and makes it clear he's DTF, Johnny gets down and sucks his cock under the divider… until Tony D'Angelo comes in!
Tony D'Angelo wants some glory-hole action, and Malik Delgaty watches as Johnny Donovan sucks the tattooed stud, then gets fucked doggystyle! Tony switches stalls with Johnny so he can suck Malik and get rimmed, then Malik fucks Tony while the vers hunk swallows Johnny's dick.
When Malik Delgaty gets left out as Tony D'Angelo fucks Johnny Donovan, he punches the divider out so he can turn this into a threesome and get his hole tongued before lucky Johnny gets two loads on his face.
Watch as Malik Delgaty, Johnny Donovan and Tony D'Angelo at MEN.com
Watch as Malik Delgaty, Johnny Donovan and Tony D'Angelo at MEN.com