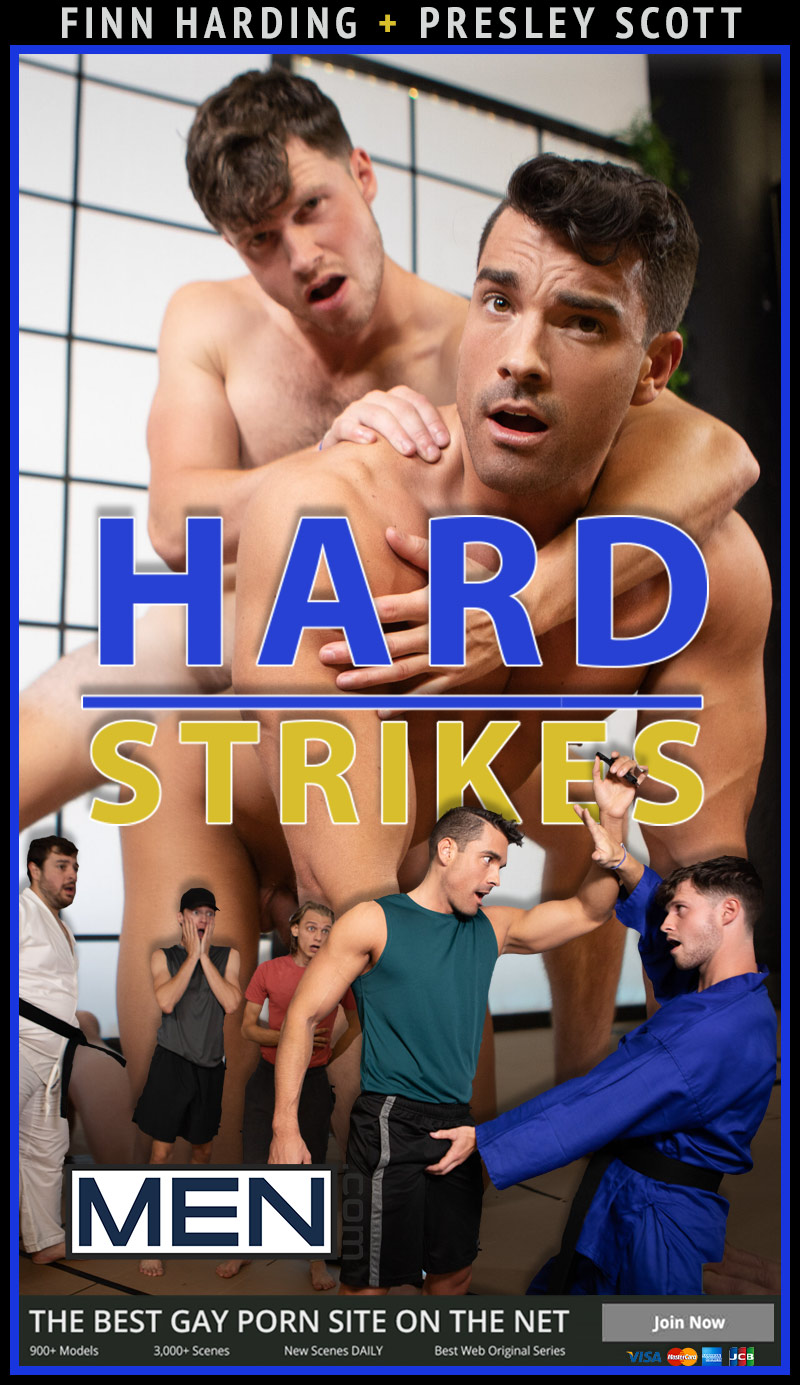 Finn Harding Fucks Presley Scott in 'Hard Strikes' at MEN.com:
Prepare for a thrilling martial arts class as Presley Scott and his buddies meet hot sensei Finn Harding. Impressed by Finn's charm, Presley is in for a surprise as Finn demonstrates moves that leave him gasping for more.
After sparring, Presley Scott and Finn Harding find themselves alone, and clothes quickly come off as their tongues wrestle in passionate desire. Presley skillfully sucks the top while delivering striking blows to his ass, setting the stage for intense pleasure.
Presley Scott eagerly takes on the master, riding him with determination. Finn Harding, in return, employs advanced techniques, pounding Presley on his back, leading to a huge explosive climax. Watch as Finn strikes Presley's face with his cum, marking an unforgettable encounter.
Indulge in this martial arts seduction that explores the boundaries of pleasure and passion. Don't miss out on the heated action as Presley Scott and Finn Harding take center stage at MEN.com.
Watch as Finn Harding Fucks Presley Scott at MEN.com
Watch as Finn Harding Fucks Presley Scott at MEN.com