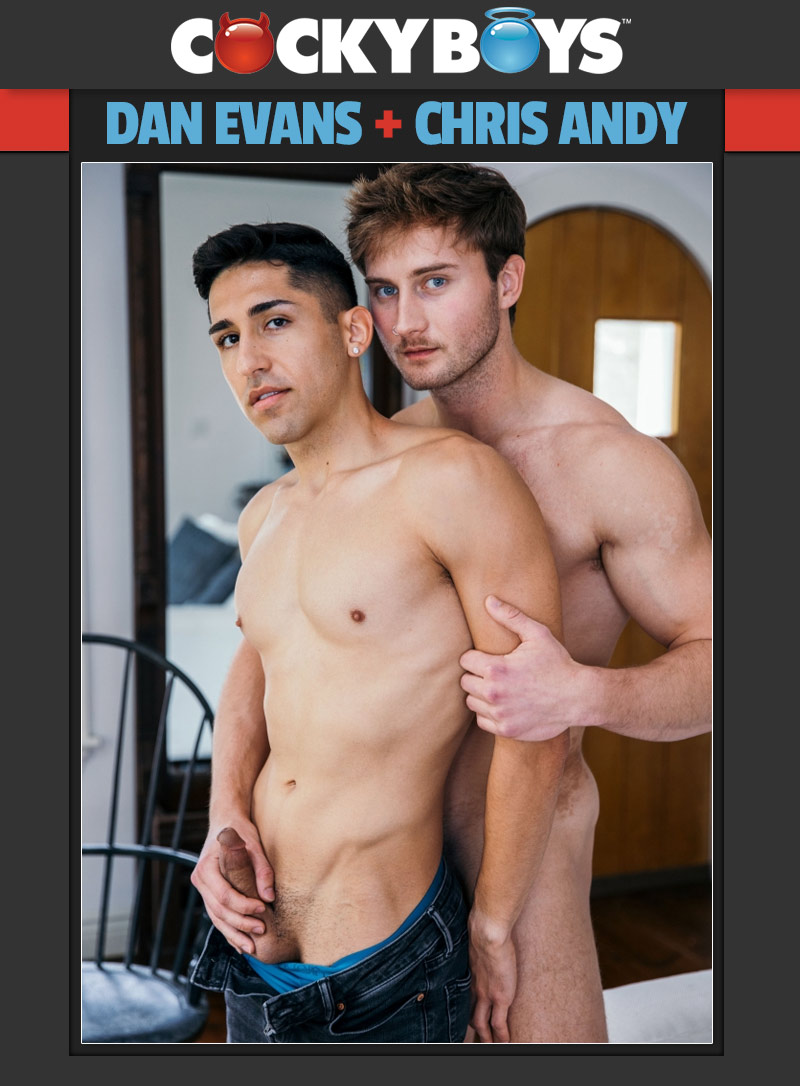 Chris Andy Makes His CockyBoys Debut Getting Fucked by Daniel Evans:
Chris Andy likes sexual intimacy and Daniel Evans delivers that with passionate kissing and erotic body play—along with lovingly sucking each other's cocks. As a result, any trace of Chris's slight case of nerves just melts away.
Daniel's Seductive Cocksucking:
Daniel Evans's seductive cocksucking leads to burying his face in Chris' hole and it's with great ease that he replaces his tongue with his cock.
Intimacy and Contact:
Daniel Evans pounds Chris Andy but he maintains that intimacy by kissing him and holding him close, and stroking his cock giving Chris more opportunity to caress Daniel's hard chest. Even when Daniel turns Chris around to fuck him, he's all about sensual contact first.
Chris Takes the Lead:
After drilling Chris Andy deep, Daniel takes a slight break to let him take the lead and Chris sucks him again so he can ride on his spit-lubed cock fuck his chest.
Massive Load and Cum Facial:
Daniel Evans helps bring Chris Andy closer by sucking and stroking his cock until Chris shoots a massive load directly between Daniel's pecs. Daniel takes a taste, then gives Chris a facial so there's cum everywhere—especially on Daniel. And he couldn't be happier.
Watch as Daniel Evans Fucks Chris Andy at CockyBoys
Watch as Daniel Evans Fucks Chris Andy at CockyBoys