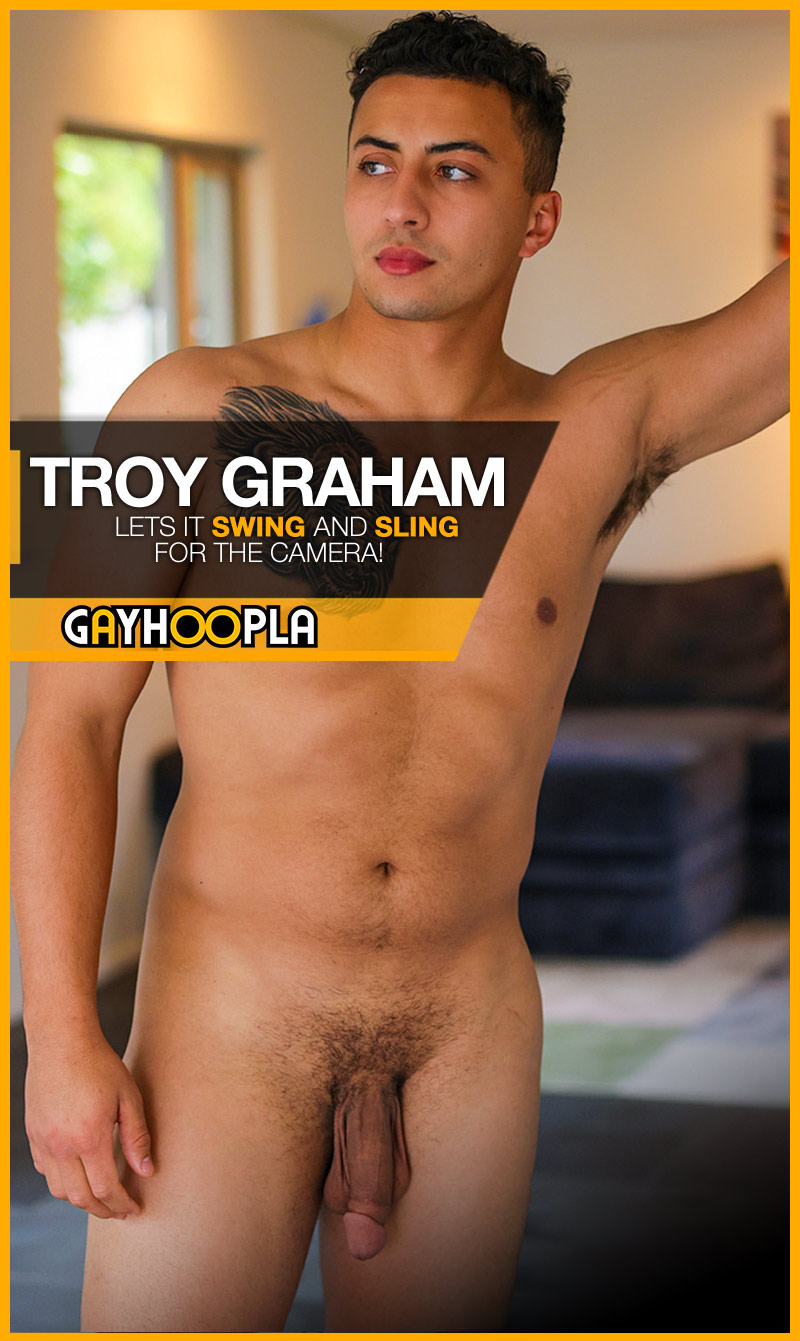 Rising Star TROY GRAHAM Stuns with Big Dick Energy in Solo Scene at GayHoopla:
GayHoopla's newest talent, Troy Graham, confidently shows off his big and impressive member from all angles in a solo scene. Troy's nerves are non-existent as he strokes his rock-hard cock in the afternoon light, revealing every part of his muscular body, including his tight hole. He moves through positions effortlessly, showcasing his confidence and understanding of what viewers want to see.
The scene culminates with an explosive cumshot, solidifying Troy Graham's status as a rising star. Don't miss this amazing show on GayHoopla!
…
Interview: Big Man Troy Graham Keeps It Honest!
Troy Graham's experience has been nothing short of challenging, but he's up for the task. At first, he found things on set to be more challenging than he expected, but he quickly realized that he was learning a lot of new things that were helping him improve as a performer. Over time, Troy began to get comfortable here. As he reflects on his experience, we learn more about what he likes, what makes him unique and how he found his way here to us!
Watch Troy Graham at GayHoopla