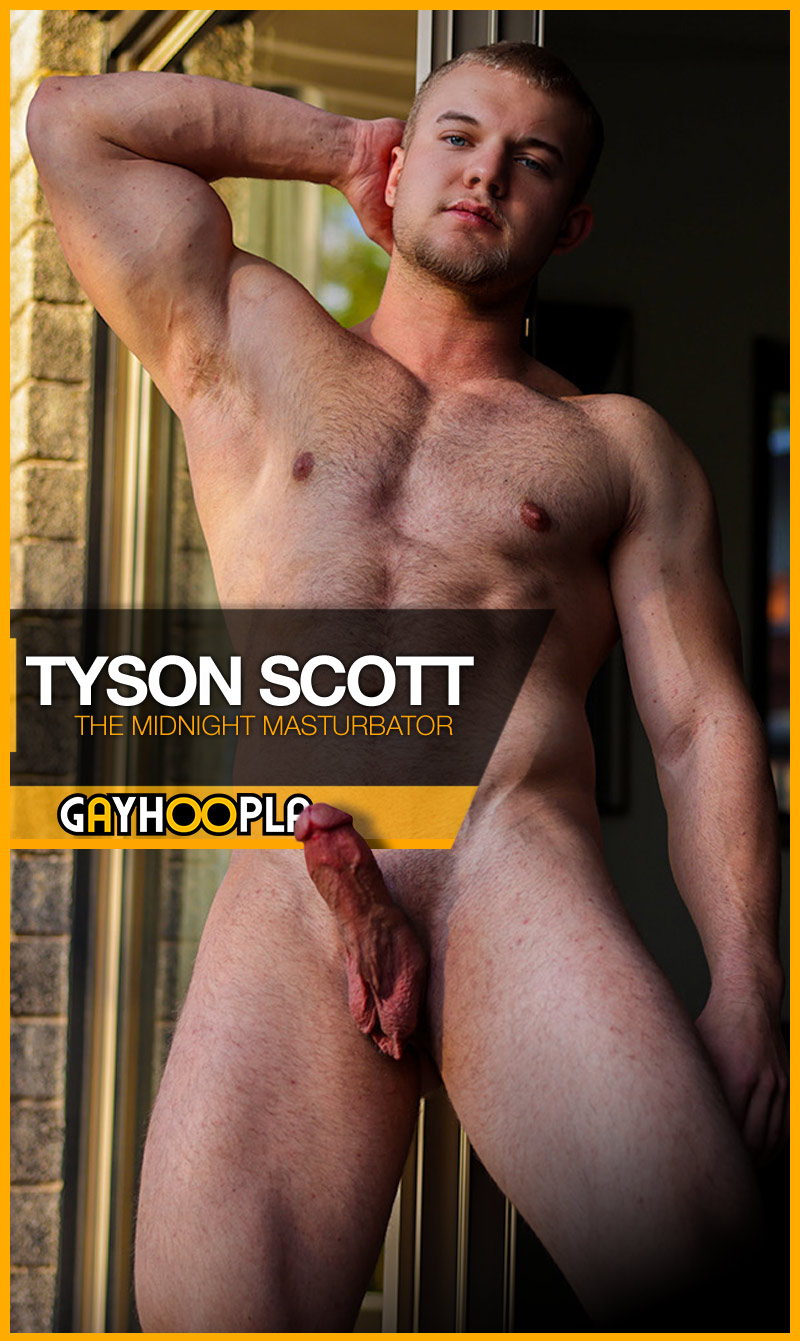 Tyson Scott [The Midnight Masturbator] at GayHoopla:
We all know how it is – it's midnight, your roommates are asleep, and your phone is dry as a bone. GayHoopla newcomer, Tyson Scott's luck is running low, so he decides to relieve himself before bed. As he takes off his boxers, his member springs to attention, and he begins stroking himself while standing. Tyson smoothly transitions from standing to sitting, showcasing his perfectly built muscle ass.
…
Interview: Off The Plane and On Camera:
Fresh off the tarmac at PHX Skyharbor, Tyson Scott's nerves were starting to tingle. He barely made it into the shoot house doors before he was thrown in front of the camera for his first adult film ever! Now, Tyson's at the end of his trip, ready to give us the details on his thoughts, experience and favorite parts of it all! We're learning more about what drives Tyson to be such a muscle daddy and what he's lookin for in a partner. If you like homegrown southern studs, Tyson's your guy.
Watch Tyson Scott at GayHoopla