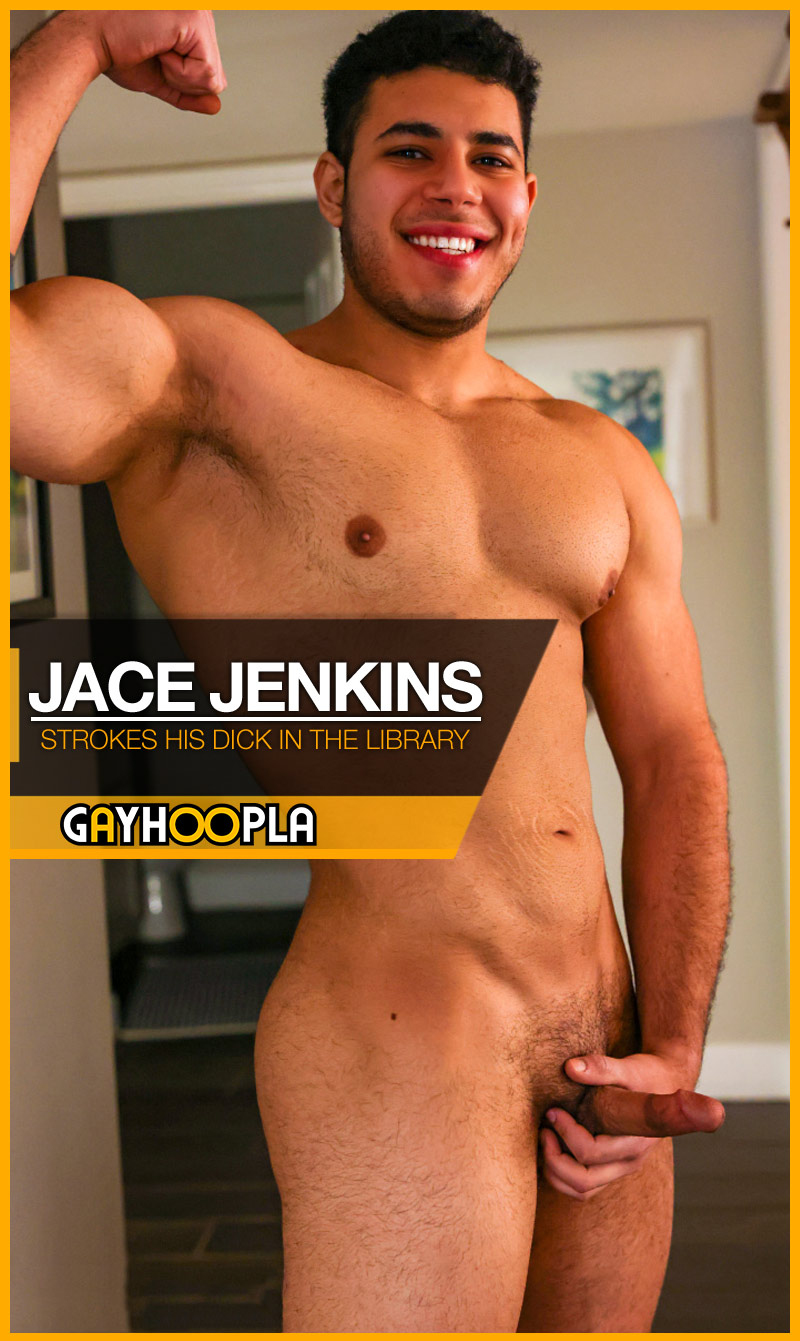 Jace Jenkins' Sexy Study Break and Explosive Climax at GayHoopla:
GayHoopla newcomer, Jace Jenkins, is hard at work studying for his upcoming finals. The whole week has him stressed out and his focus is starting to slip. After trying to study for a while, he can't ignore the random boner he keeps getting while reading… Obviously, he needs to do something about it. Jace gives in to his desires, putting the book down and replacing it with his hard cock. The energy grows as he starts to get in his zone and Jace makes good use of every spot in the place. No one needs to study to know what happens next; Struggling to hold it back any longer, Jace blows a huge load all over the floor. He knows a beefy alpha like that has no business cleaning up his mess and leaves his cum on the ground as he takes off for a shower!
Interview: Jace Jenkins Is Ready For The Clout!:
After being told by a friend that he should come out, Jace Jenkins got into contact with us and the rest is here on camera for you to see. Jace is a bright young man with a ton of energy and a passion for fucking. His nice demeanor is a great cover for the absolute animal he becomes when his clothes are removed.
Watch Jace Jenkins at GayHoopla