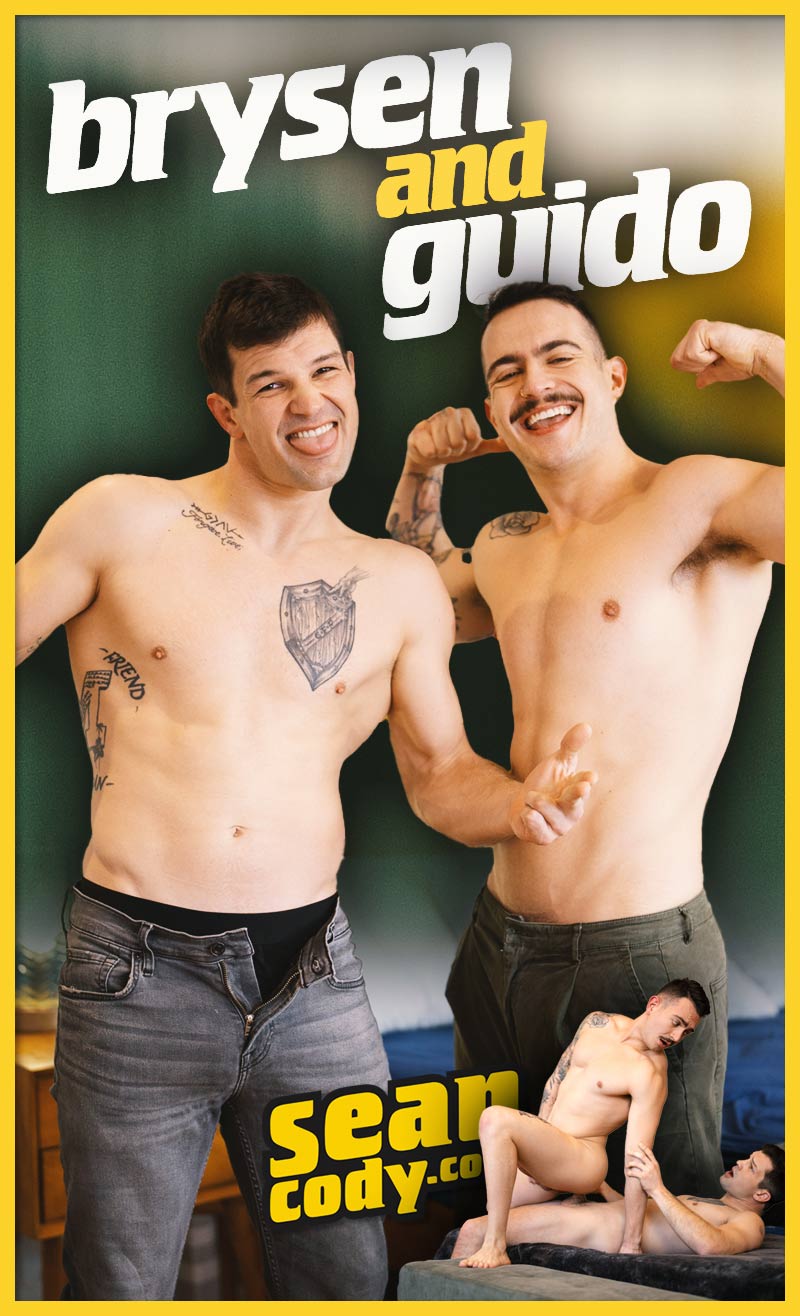 Guido Bottoms For Brysen In This Sexual Role Reversal at SeanCody:
Brysen and Guido (aka Ryan Kroger) are ready for something new today.
"I'll be taking his dick," Guido says.
"Which is a little switch-up game for us, 'cause normally I bottom in real life, and normally he tops," Brysen adds with a smile.
These guys agree variety is the spice of life, and they're eager to get in the bedroom and spice things up! They quickly undress and suck each other, and then Guido gets his first experience of Brysen's thick cock in his hole.
Guido's ready for more, so Brysen fuck's him doggystyle, then the tattooed bottom rides that dick till he cums before taking a facial.
Watch as Brysen Fucks Guido at SeanCody
Watch as Brysen Fucks Guido at SeanCody