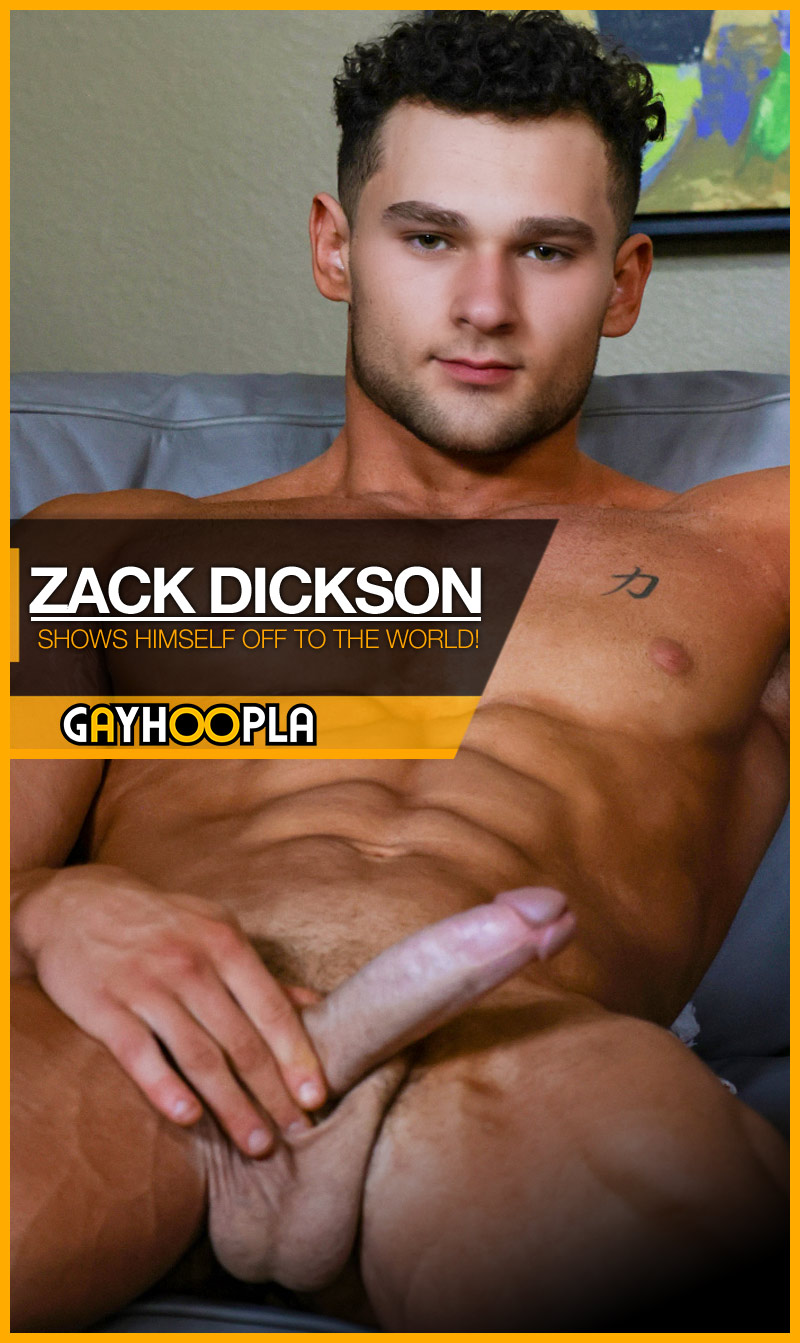 Bodybuilder ZACK DICKSON Gets Some Alone Time! at GayHoopla:
To celebrate a fresh win on stage, GayHoopla bodybuilder Zack Dickson booked a place out-of-town with some friends! Quickly realizing that he's the first one to make it there, Zack sets his bag down and starts undressing. The hormones inside him have been raging from the excitement of the win. This makes it impossible for Zack to hold back his urges any longer!
Zack Dickson's perfectly chiseled muscles ripple in the light as he rips his clothes off. He soon reveals the best muscle of all. It's no surprise to anyone that just like the rest of his body, Zack's dick is hard as fuck. He begins stroking it right there on the bed; he doesn't even close the door!
It's not long before Zack Dickson takes things to the bathroom where he can be sure he won't be bothered. Every angle of him is its own piece of art, displaying his statuesque physique in a way that it truly deserves and by the end, viewers are sure to be mesmerized by this true alpha.
Interview: Jacked Zack Dickson Shows Himself Off to the World!
Confidence is key in the life of Zack Dickson. He's accomplished a few impressive feats for a 21 year old man and he's looking to accomplish even more! His dream of breaking into the bodybuilding industry has already started, leaving him thinking he's capable of something even bigger: dominating the adult industry! One look at the site and Zack Dickson knew, this is the place to be.
Watch Zack Dickson at GayHoopla