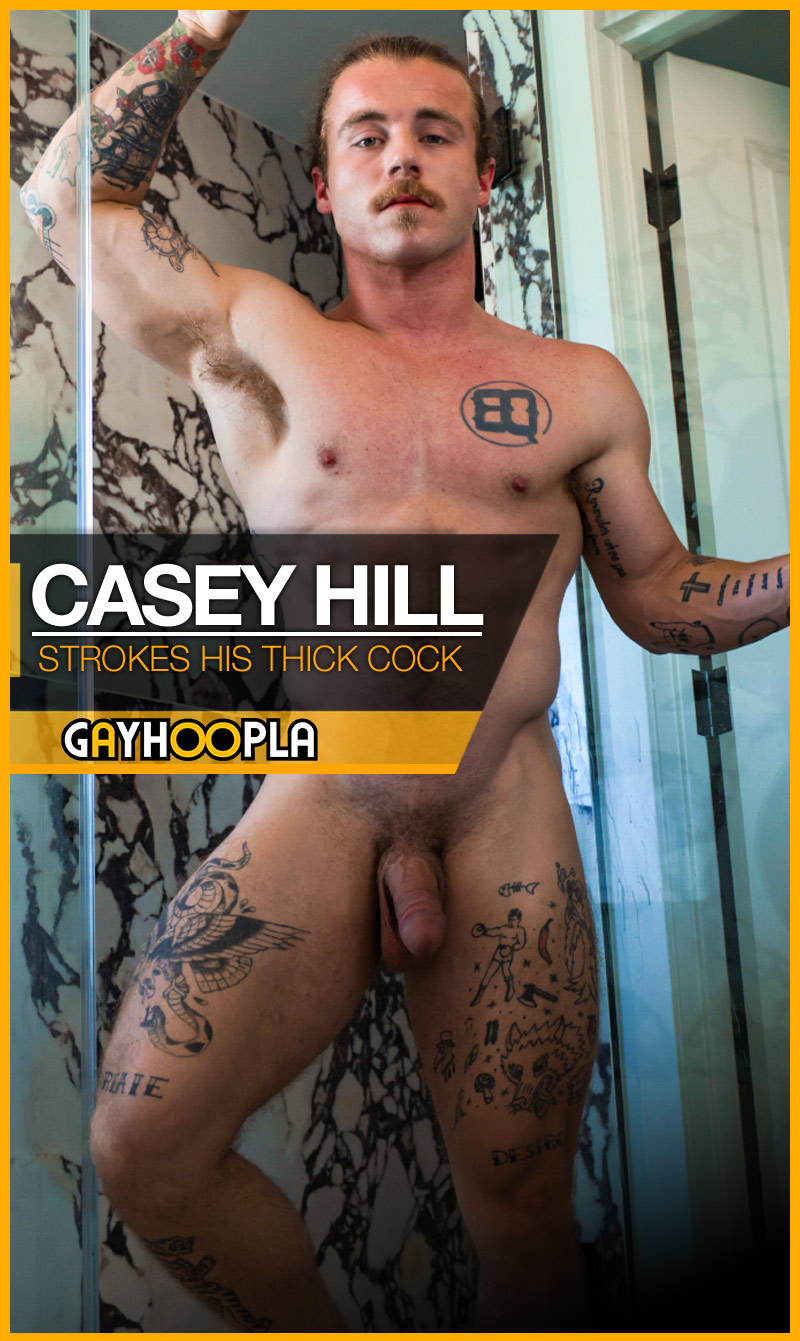 CASEY HILL Strokes it on ALL of the Furniture! at GayHoopla:
GayHoopla newcomer, Casey Hill, has made waves already in HotGuysFuck airspace, blowing a live show out of the water for his second adult film performance! Fans are raving about the newest thick dick stud to hit their screens and it's easy to see why when he begins to undress; Casey's unique rocker style hides a monster muscle build that left our cameraman speechless!
Fans should know, though other scenes have been released, this is Casey Hill's first ever film, shot on the day he arrived. His nerves are non-existent and his dick is hard from the start, leading into a solo that would open the way to a new world of possibilities for Mr. Hill! His thick cock looks perfect on camera as he smacks it around on the furniture, having fun with his new found passion.
The energy intensifies in a sexual crescendo all the way until his climax, spraying the room with his seed and leaving with him with a big smile!
…
Interview with Casey Hill: A Jack Of All Trades
You know what they say: "A Jack of all trades is a master of none, but often times better than a master of one." Casey Hill believes that exploring all of his skill sets is an important aspect in life. Touring the country as a musician and helping people transform themselves are only two of the many talents this man has and he's come to Blurred Media to explore another. He's received countless compliments over the years for his sexual prowess, leading him to believe he has a good chance at a new career in the adult industry. Casey's down to earth personality, rugged style and humble attitude add to the charm of our newest heart throb.