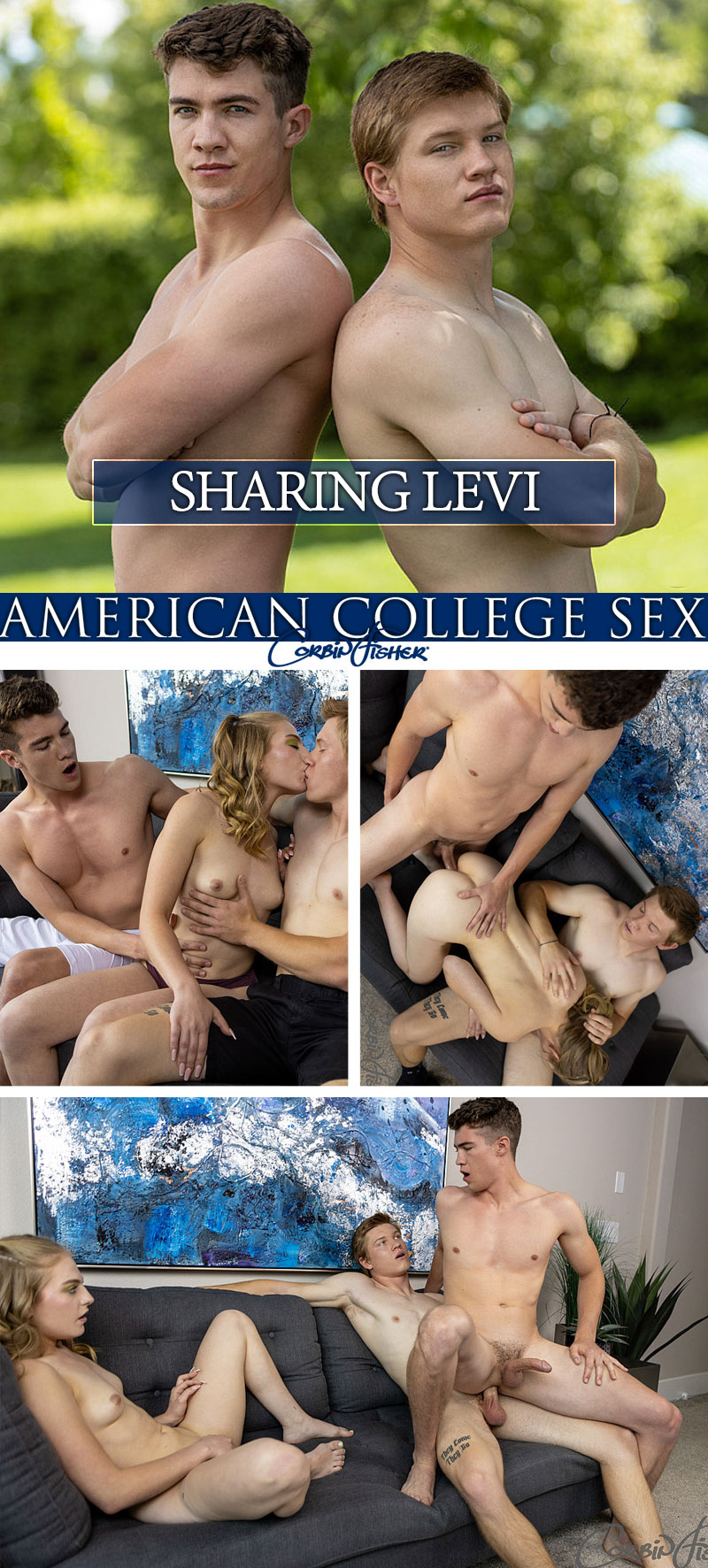 Bisexual Threeway with Dylan and Levi in 'Sharing Levi' at Corbin Fisher's American College Sex:
Dylan and Levi (aka Tyler Blue) are incredibly attractive individuals! As I observed them on the couch, preparing to embark on this thrilling bi threeway, I couldn't help but appreciate their striking looks – they're undeniably hot! Let me assure you, their appealing presence extends beyond mere physical attractiveness; they are equally delightful to be around. In fact, Dylan and Levi would eagerly testify to that fact themselves. They are currently immersed in a session of high-quality intimacy, exploring various positions and enjoying every moment of it.
The level of arousal these guys experience in threeways like this is unmistakable. Not only do they actively participate in the intense action, but they also have the added pleasure of indulging in something the rest of us have long recognized as a significant treat: being spectators to the spectacle! Witnessing each other engage in passionate encounters heightens their excitement. Dylan finds immense pleasure in observing his own member in Levi's mouth while Levi engages with Eva. Similarly, Levi takes pleasure in witnessing Dylan's deep satisfaction while his own member is inside him. Additionally, it is evident that the presence of a woman adds to the enjoyment for all involved.
The sensations brought on by Levi's passionate thrusting drive Dylan to the pinnacle of ecstasy. Meanwhile, the scorching action unfolding in every corner ignites Levi's release, rivaling the intensity of Rocky Tate's grandest accomplishments.
Watch Dylan and Levi at American College Sex
Watch Dylan and Levi at American College Sex