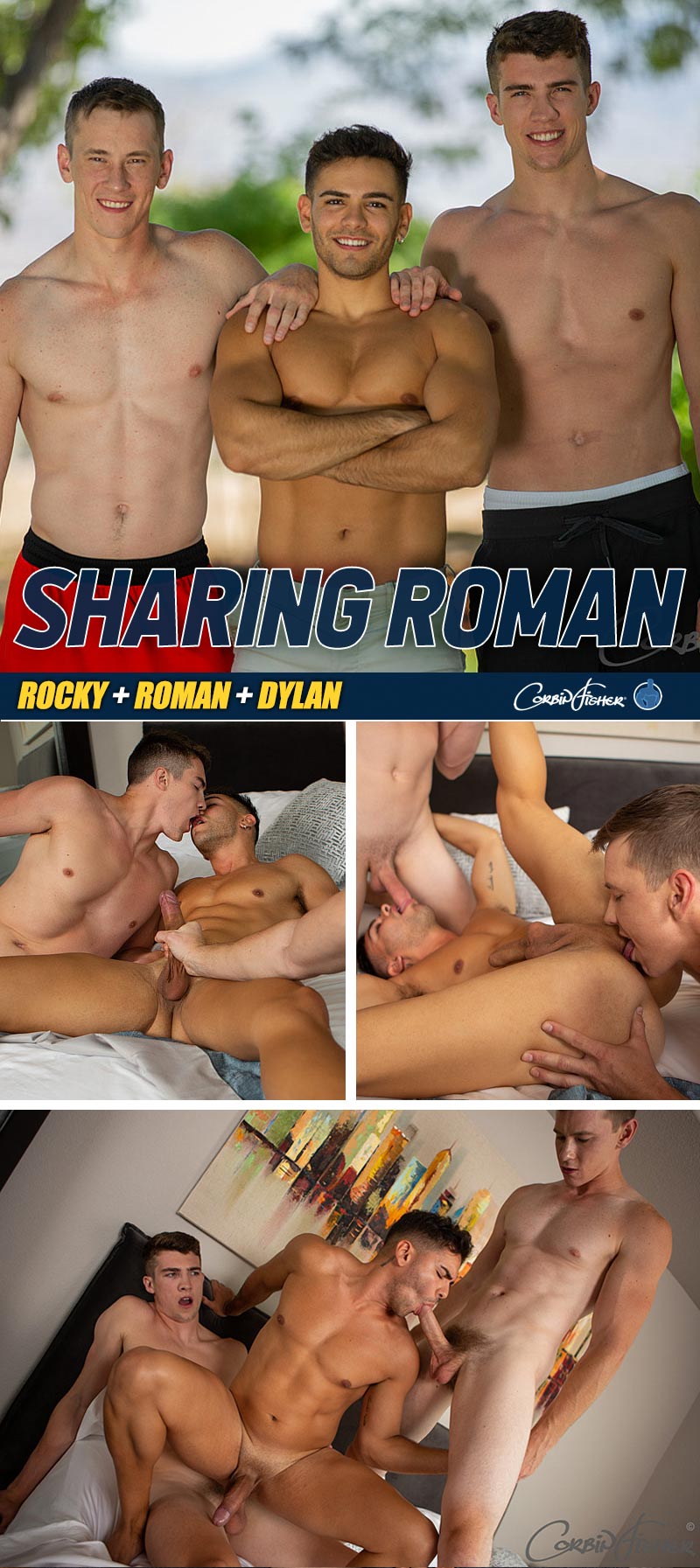 Rocky Tate and Dylan Tag-Team Roman in 'Sharing Roman' at Corbin Fisher:
Oh, is Roman [aka Damian Night] ever in for a treat here! We're all in for one heck of a treat, in fact! Dylan and Rocky Tate are about to have their way with Roman, tag-teaming him and going to town on his hole, and Roman is going to love every single bit of it!
The smiles really do say it all at the outset of the action here. These guys all get along, all love to have fun, and were all looking forward to the blazing hot sex they each knew they were set to have in this threesome. We've all lucked out in that each of these guys has a great personality and is wonderfully outgoing, and none of them shy away from the fact that they love sex. Combine all those factors, and all of you watching it are sure to be smiling at the outset, then gasping at just how hot and intense everything gets just a few short minutes later!
Roman really is on cloud nine while on his back, legs in the air, with Rocky drilling his hole and Dylan sitting on his face. Roman's a great guy to have in the middle of a threeway like this as he's so down for anything that happens, regardless of which end it's happening at! With two total studs like Rocky and Dylan going to town on him, you can't fault Roman for his enthusiasm! Indeed, Rocky and Dylan team up to bring Roman to an explosive orgasm in a way you'll just have to see for yourself!
Watch as Rocky Tate and Dylan Tag-Team Roman at Corbin Fisher
Watch as Rocky Tate and Dylan Tag-Team Roman at Corbin Fisher