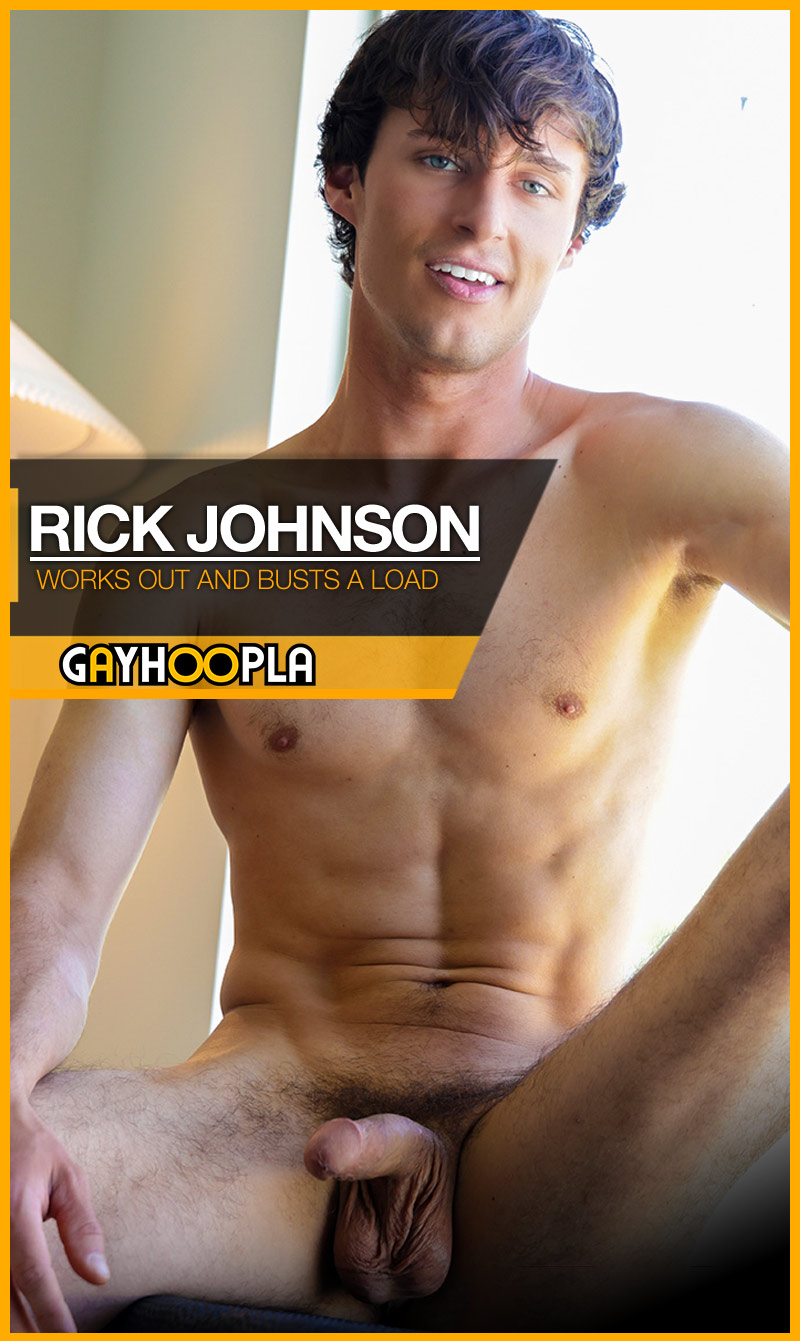 Rick Johnson's Solo Feature at GayHoopla:
Abs like that on GayHoopla newcomer, Rick Johson, don't keep themselves shredded! As he finishes up some laps in the pool to maintain his build, Rick Johnson steps just outside of his back door and takes in the moment; isolated and calm; the perfect environment to spank one out! Rick dries himself off as his dick rises to the occasion, getting hard so fast he starts jerking it right there on the door step. Moving things inside for more privacy, Rick lays back, giving us a perfect view of his feet, cock and perfect face. The tension builds as he flips over, giving into his lust and humping the bed out of pure sexual frustration; working for his nut and moving his hips with force. Unable to take it any longer, Rick sits up and stroke his perfect cock right in front of the camera! His nuts begin to swell and the heat of it all finally reaches the tipping point: Rick busts a huge load all over himself and laps it all up!
…
Interviewing Rick Johnson:
Cool, calm and collected are three words that describe GayHoopla newcomer, Rick Johnson. In a wild environment, Rick is the calm one, giving off warm accepting vibes and really just chilling the whole time. Rick doesn't need to be the center of attention and prefers a mellow vibe when he's working. He's done a lot of underwear and fashion modeling but found them to be a little… boring. It's time for Rick to do something a little riskier!
Watch Rick Johnson at GayHoopla