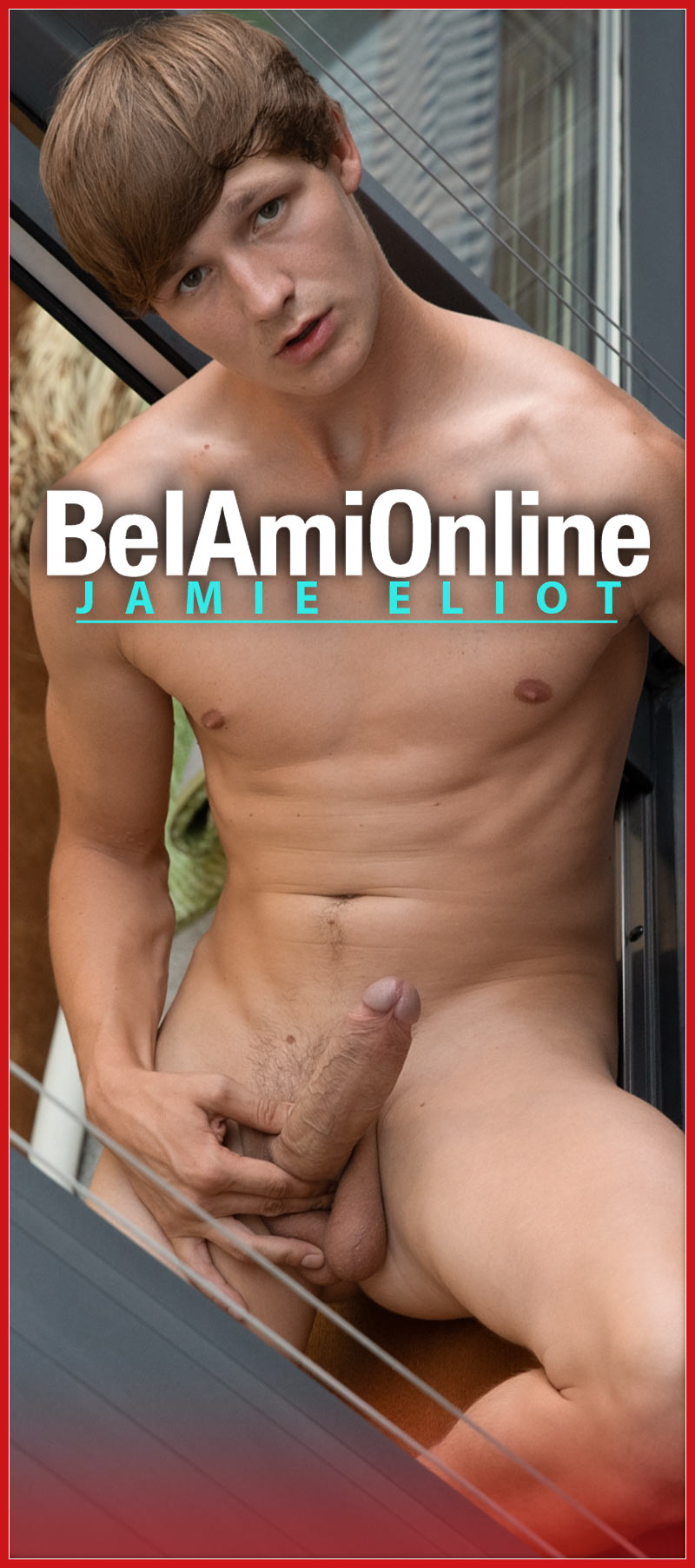 Jamie Eliot [Model of the Week Pin-up] at BelAmiOnline:
This is Jamie Eliot's [aka Antony Carter] first solo outing as model of the week. He has been featured here before in a charming set of pictures with sexy Kirk Gauguin.
Jamie Eliot is probably one of our most consistently horny guys, always ready to get it up and show it off. This, together with his good looks and big dick have made him a favorite scene partner for many of the other guys. Today's session was taken in our Prague studio.
Watch Jamie Eliot at BelAmiOnline
Watch Jamie Eliot at BelAmiOnline