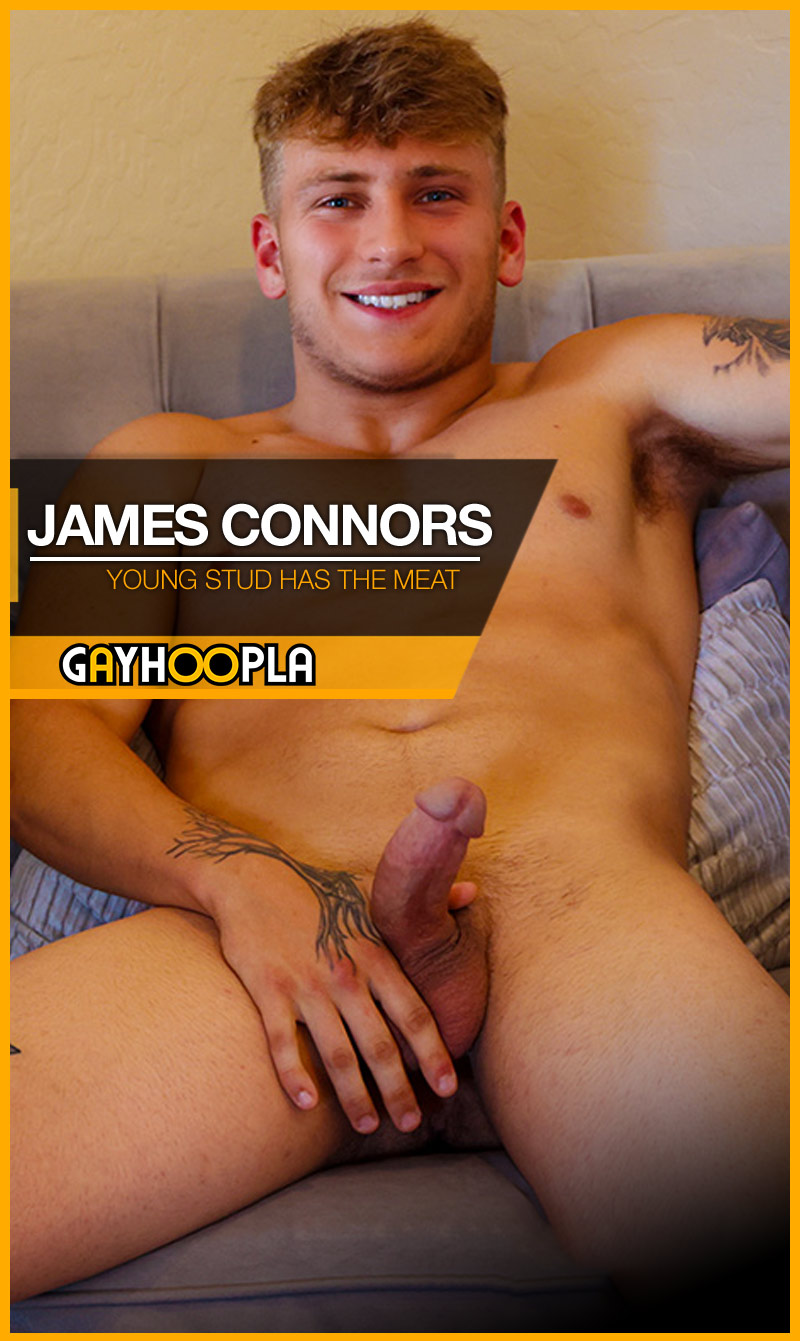 Young Stud JAMES CONNORS Has The Meat! at GayHoopla:
Staying true to our brand, we're serving up another hot young stud today. James Connors can't stop smiling as the interview begins. James answers our questions patiently, ready to get the real show started. As soon as he gets the que, he starts rubbing on his cock, feeling it grow under his pants. A short time later, his cock comes flying out hard as a rock and ready to blow. James looks exceptionally fit in the dim morning light, his abs popping as he moves through positions. With the confidence of a veteran, he strokes his cock, thrusts his hips and shows his body off to the camera. James does his thing for as long as he can before, finally, he gets his blessed release and polishes off a hot performance. We highly advise you stay to get a good look at that fat bubble butt on its way to the shower!
Interview: James Connors Wants to Blow Up!
The name's already out and now the face is too! James Connors has already made waves on the social media scene where the live cam viewers have already begun thirsting over the newest young bull ready to take charge! His innocent face, beautiful eyes and dazzling smile cover up the sexual menace he truly is! His experiences in the past are sure to catch some attention and his hunger for success is sure to lead him there! Don't miss the very first opportunity to see this man in action.
Watch James Connors at GayHoopla