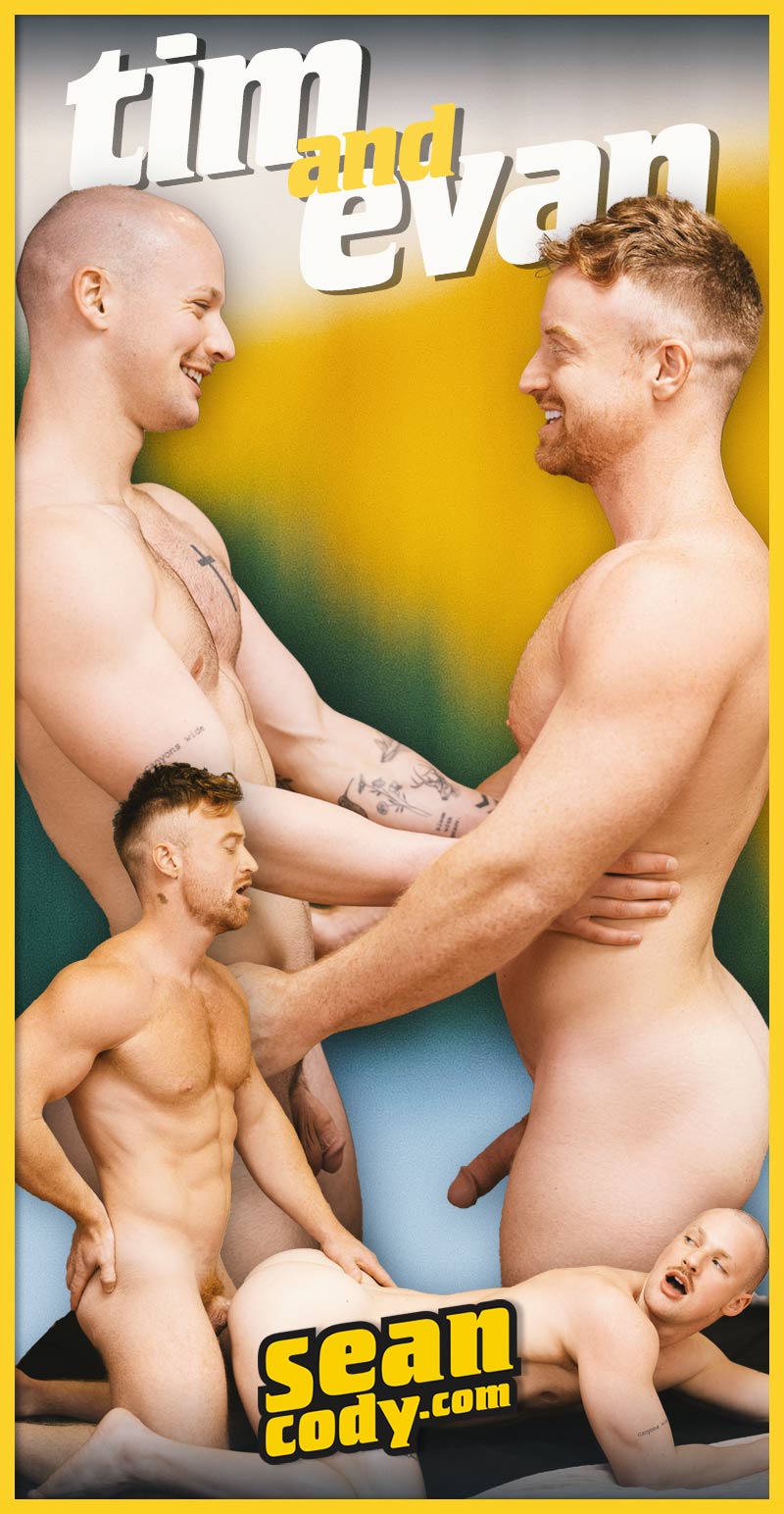 Newcomer TIM JAMES Fucks EVAN and Jizzes on His Ass at SeanCody:
Tall, shaven-headed Evan joins new redhead hunk Tim James in the Sean Cody studio, and before long he's sucking the top's cock, then riding Tim on camera for the first time.
Evan's impressed with Tim's muscles, telling him "Oh fuck, you're so sexy" as he looks down at him while riding him.
Evan takes Tim James's breath away as the top fucks him doggystyle, and Tim gasps, "That's amazing!"
Evan cums while Tim James pounds him in missionary, then tells the newbie to jizz on his ass.
Watch as Tim James Fucks Evan at SeanCody
Watch as Tim James Fucks Evan at SeanCody