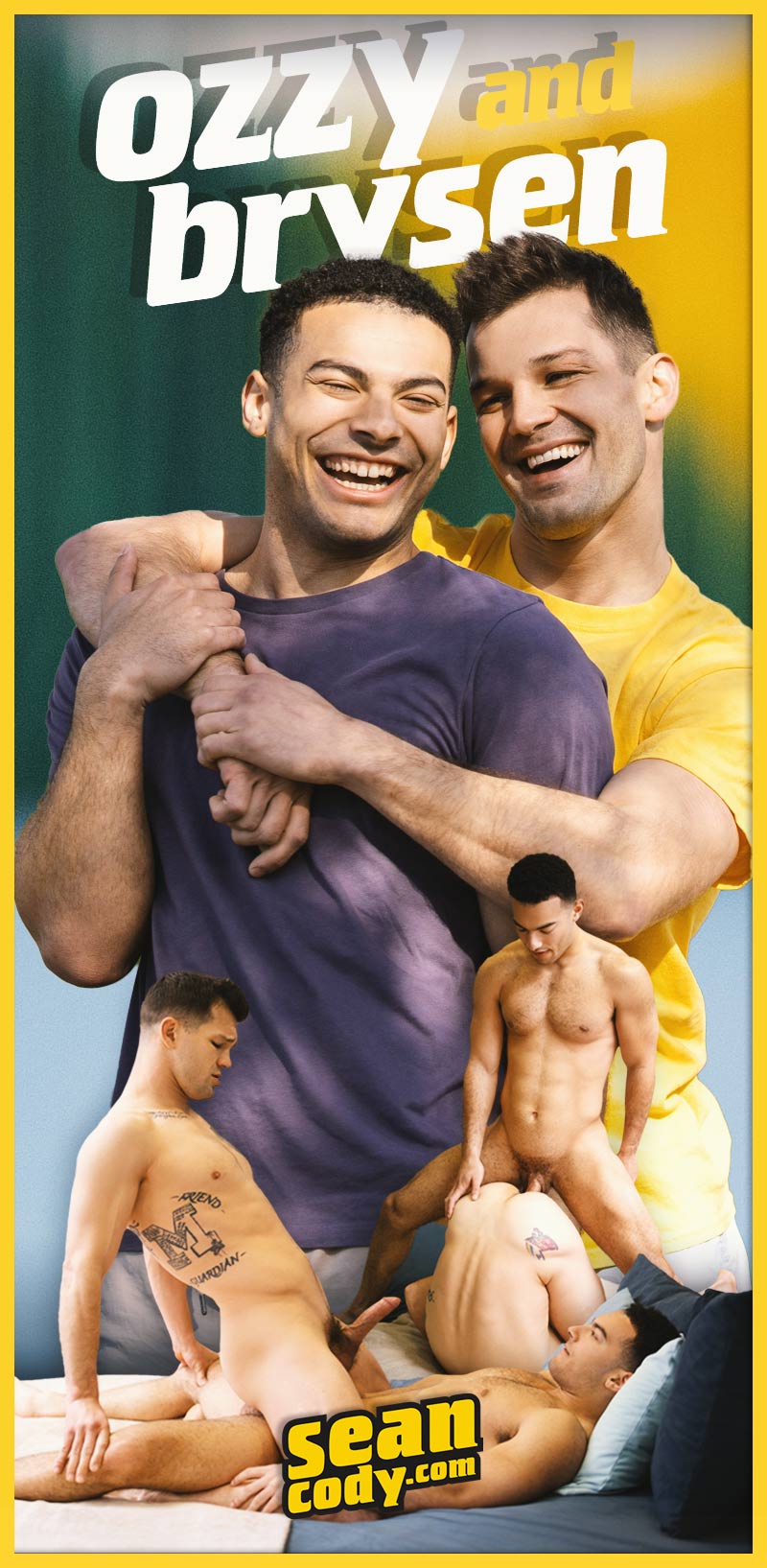 Ozzy Fucks Brysen at SeanCody:
You can see when Ozzy takes his top off in the shade he's quite humble about his athletic chest. Meanwhile Brysen waves his shirt around and hams it up for the camera! Despite their different styles, these guys agree they want to get their hands on each other.
In the bedroom, Brysen whips Ozzy's clothes off in seconds and drops to his knees to suck him.
"It's gonna feel so fucking good in my ass," he groans.
"You take it like a pro," Ozzy responds, then puts the bottom on all fours to rim his hole.
Brysen is soon begging to get fucked, and Ozzy gives him just what he wants from behind and on his back; then lies back so the bottom can ride it!
Brysen cums as Ozzy gives him every inch in piledriver, then asks for a hot load on his hole.
Watch as Ozzy Fucks Brysen at SeanCody
Watch as Ozzy Fucks Brysen at SeanCody