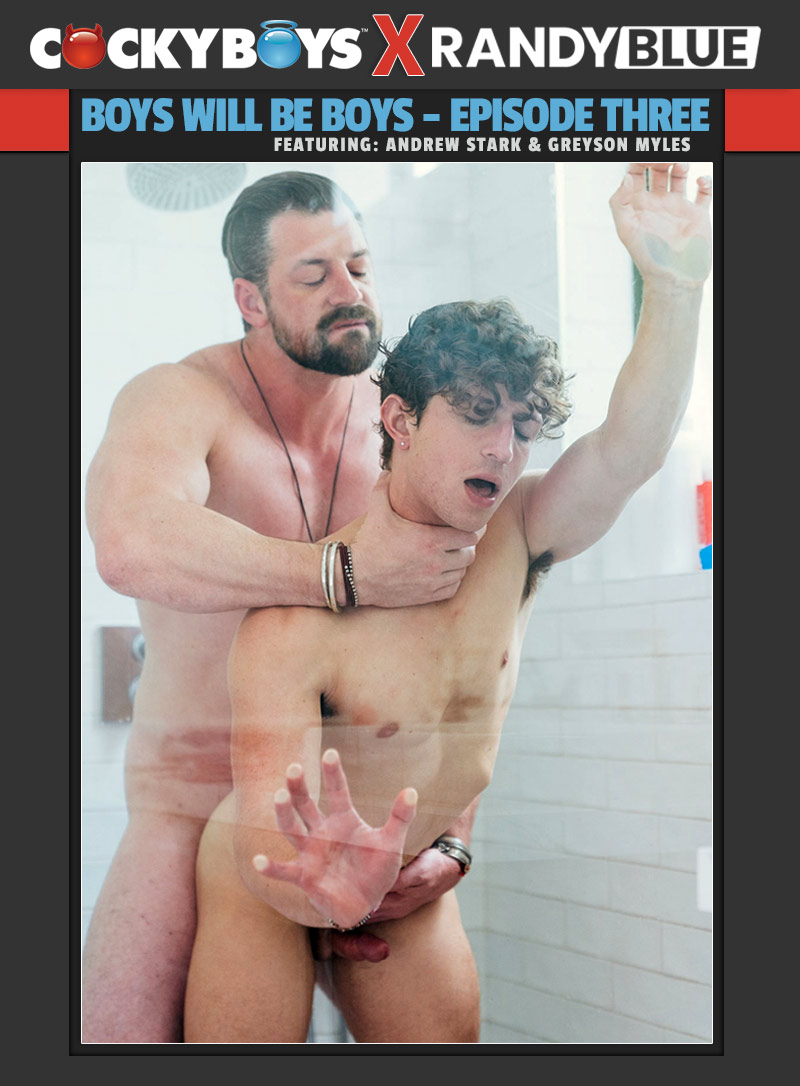 Andrew Stark Fucks Grayson Myles in 'Boys Will Be Boys, Episode 3' at CockyBoys x RandyBlue:
Superstar Andrew Stark makes his long-awaited return to porn and RandyBlue in an explosively intense scene with CockyBoys Exclusive Greyson Myles! In the third episode of BOYS WILL BE BOYS, Andrew is set to body paint his boys for a big Miami party, starting with Greyson who's really hot for him. This doesn't register with Andrew until Greyson goes to shower and virtually lures Andrew to follow and watch him.
Andrew plays it cool at first, then joins Greyson in the steamy shower where the flirtatious bottom goes down on him for a sensual blowjob that ignites his Andrew's top energy. He turns Greyson around to eat out his bubble butt and pound his hole, and in the blink of an eye, he owns him, soon easily picking up Greyson and fucking him high up against the wall.
As Andrew moves to the shower floor, Greyson sits on his cock and rides him and they hold each other tight as though they never want to let go. When Greyson turns around and rides him even more energetically, Andrew pounds a load out of him. Greyson knows Andrew is ready too, and he puts himself in the path of Andrew's earthquake orgasm, resulting in a ginormous facial so thick, it barely moves. Greyson's now ready to be painted—as soon as Andrew recuperates that is.
Watch as Andrew Stark Fucks Grayson Myles at CockyBoys & RandyBlue
Watch as Andrew Stark Fucks Grayson Myles at CockyBoys & RandyBlue