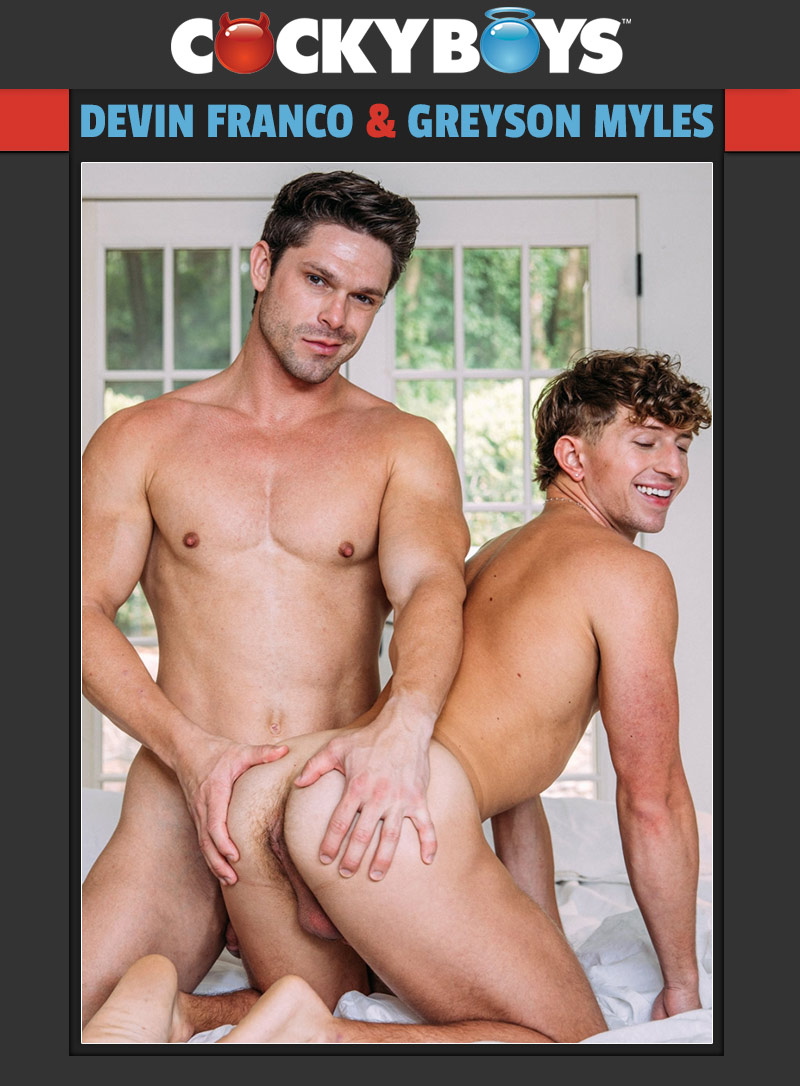 Devin Franco Fucks Greyson Myles at CockyBoys:
Devin Franco returns and CockyBoys Exclusive Greyson Myles is VERY happy because Devin is exploring his verse side and is into hot, submissive guys—like Greyson. Devin is also about fucking how he likes to be fucked, and that means seducing Greyson with sensual foreplay—lots of kisses, oral sex and eating out his ass and opening up his hole until he gets Greyson to beg for his cock.
Devin Franco challenges his dominant side as he pounds Greyson Myles every which way he chooses and he barely stops to flip him on his back and fuck his throat. Devin may temper his dominance with some 69 action, but he soon gives Greyson his next lesson in submission by tea-bagging him. Once his balls are properly licked and sucked, Devin has Greyson ride his cock—which he does most enthusiastically.
Devin Franco is pleased by how Greyson Myles takes his cock, so he flips him on his back to pound him again with. boundless top energy, spiced up with dom talk along the way. Finally, he gets Greyson into the right position to make him cum–and this soon makes Devin shoot too–and breed Greyson. As Devin kisses him, Greyson lives up to his "good boy" compliment and makes sure to thank him for the load he's received.
Watch as Devin Franco Fucks Greyson Myles at CockyBoys
Watch as Devin Franco Fucks Greyson Myles at CockyBoys