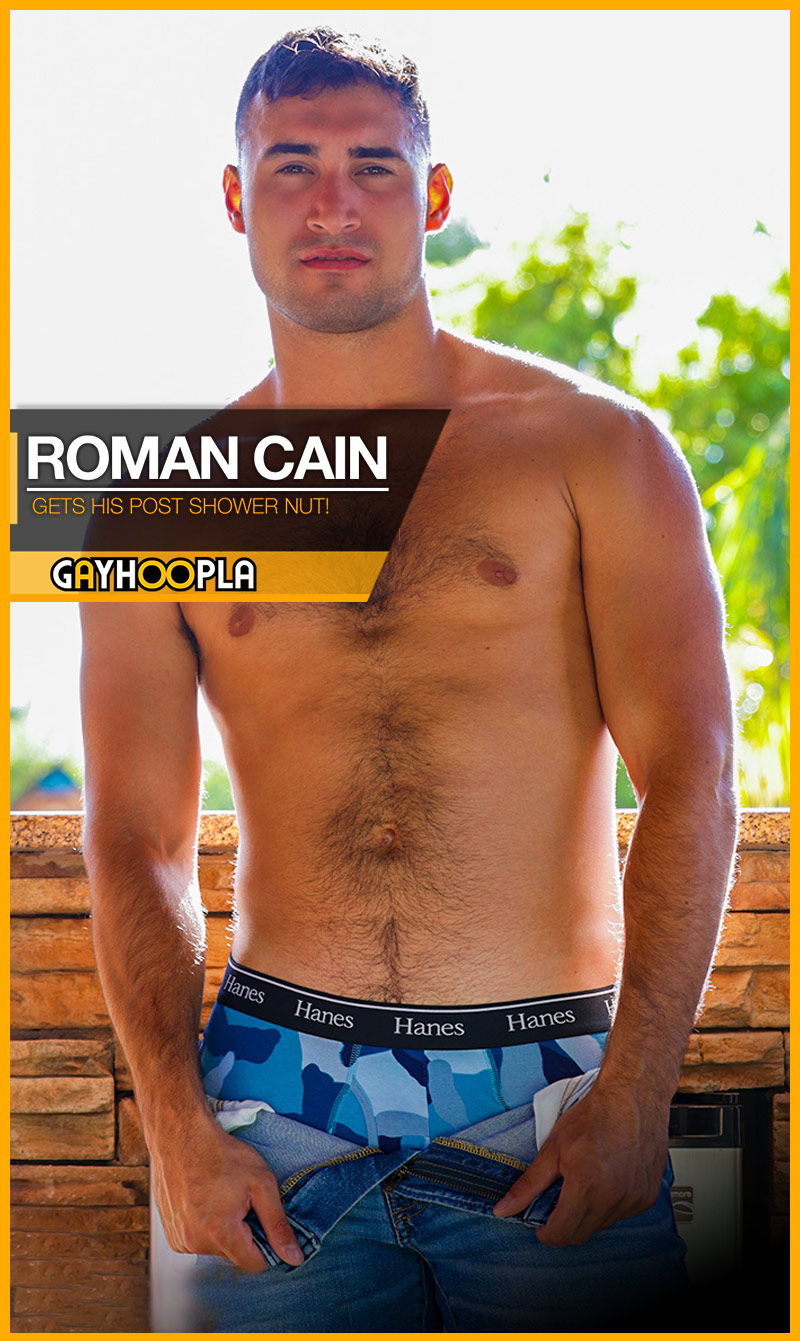 Roman Cain Gets His Post Shower Nut! at GayHoopla:
GayHoopla newbie, Roman Cain, just wrapped up a long morning at work and as he finished up his shower, he can't ignore the urges he's feeling. His cock is practically begging for attention, the mere touch of the towel causing a chub as he dries off.
Roman Cain doesn't even make it to the bed before deciding to get this thing taken care of. As he starts watching his favorite porn, the thoughts of his crush and their time together the night before come into his mind. His imagination takes over as he tosses the phone and uses his imagination to get him all the way there!
…
Interview: Roman Cain Saves The Shoot!
Roman Cain doesn't have super powers but he sure saved the day. When we had a last minute spot open up, he quickly made the moves to get himself on set. His trip was nothing short of eventful and the wild ride hasn't stopped since he showed up!
Roman Cain gets candid about his experiences on and off set, sharing some eye opening stories about his past!