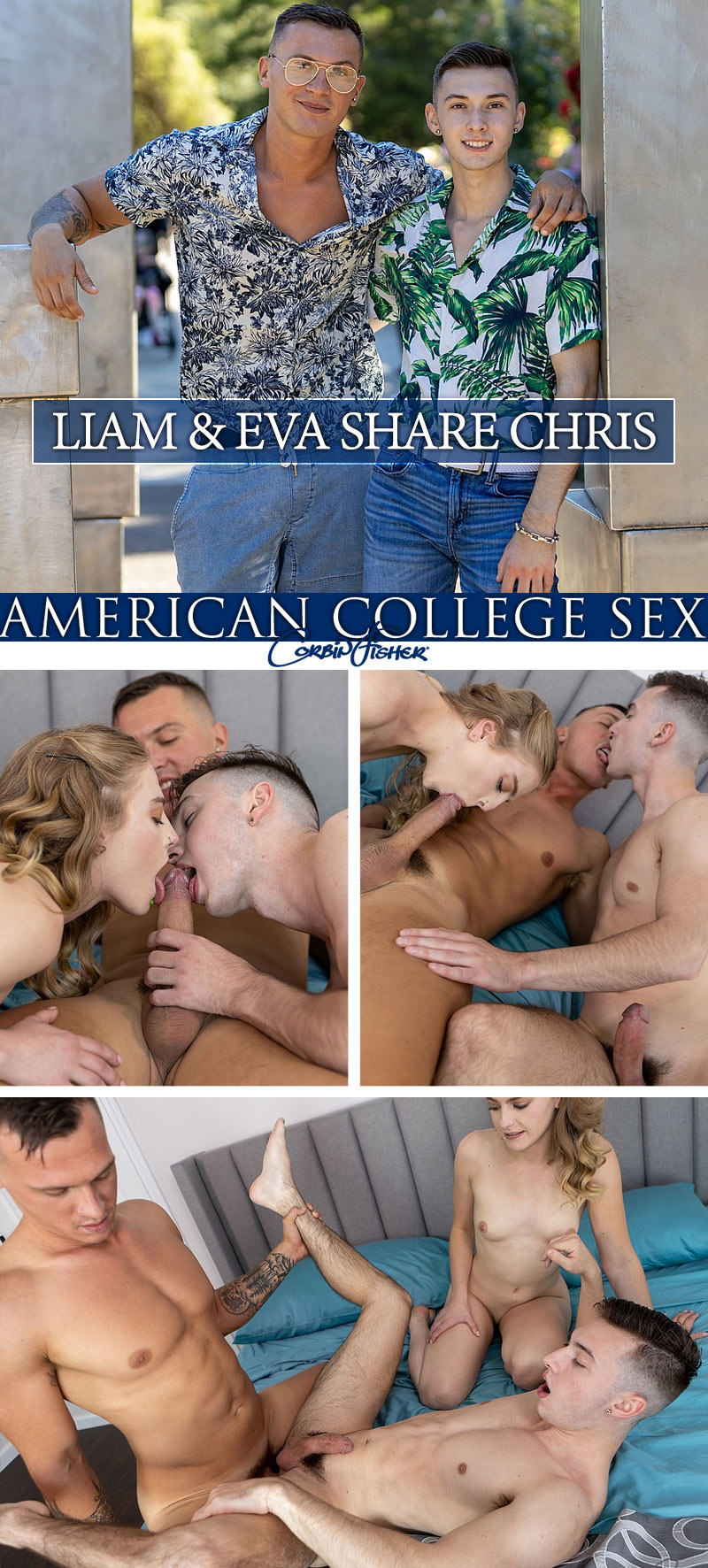 The guys are nothing short of giddy as they kick things off in this one, knowing what they each have in store for one another. Chris is always a total hornball so you know he was looking forward to all the different kinds of fun a hardcore bisexual threesome offers up. Liam's also taken to things expertly, and couldn't wait for all the attention his uncut cock would receive with two eager partners at his mercy, each ready to take a ride on his dick.
It's Chris who Liam wants to fuck the hardest, longest, and deepest here though. Indeed, while Liam has blown many a fellow CF stud away since arriving here and first debuting in action, he very well may have blown Chris away to an all new level in the action here. He certainly makes Chris fire off a load like we've never seen Chris fire off at the end of this one, and Chris looks just as astonished as the rest of us by the force of his own orgasm (and its distance!) as he's overcome by it all as Liam's big dick is pumping him deep.
Certainly, all of the attention Chris' hole got leading up to that powerful orgasm helped work that big load out of him. Chris loves getting fucked, and the horny bi guy in him can't help but love it all even more when a girl is right there to see him get fucked and encourage Liam to fuck him harder!
Watch as Liam & Eva Share Chris at Corbin Fisher's American College Sex
Watch as Liam & Eva Share Chris at Corbin Fisher's American College Sex