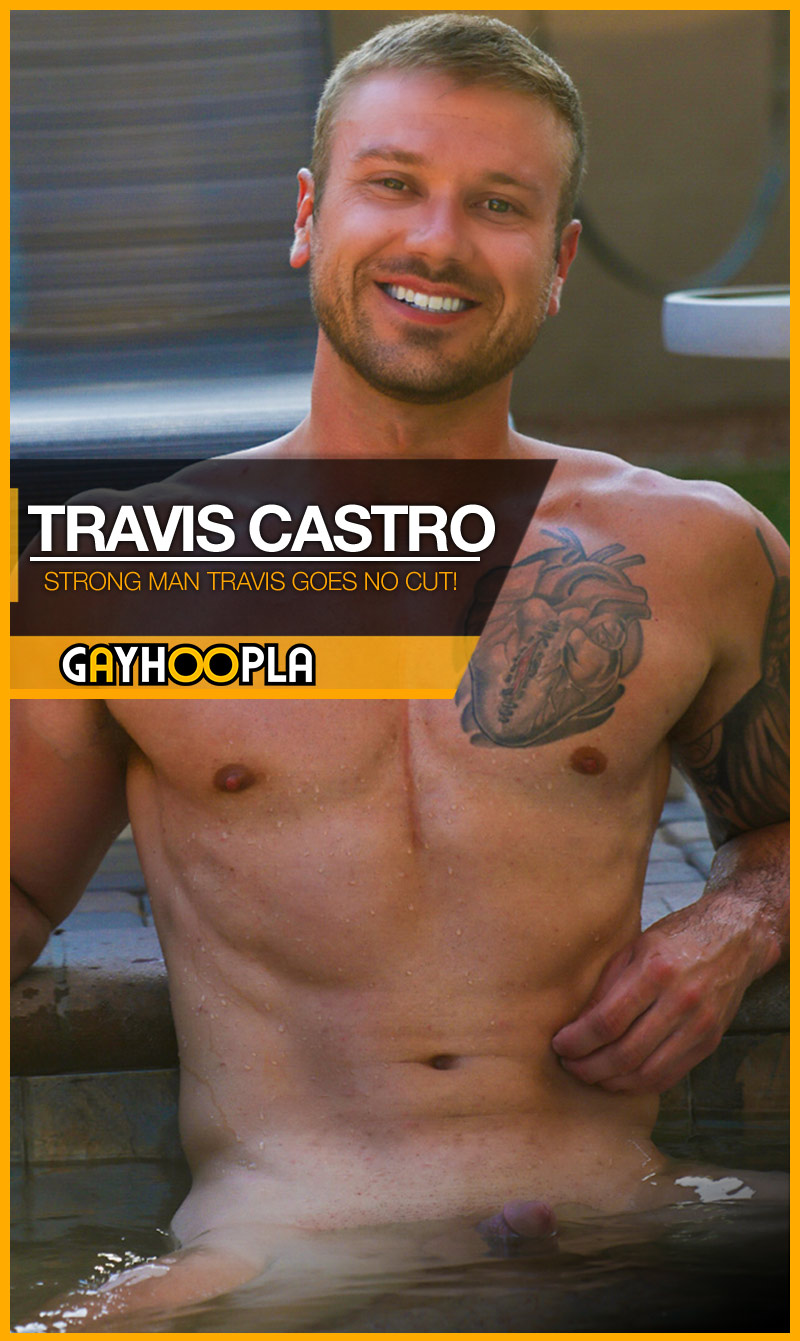 Strong Man Travis Castro Goes No Cut! at GayHoopla:
Walking tall and proud, Travis Castro comes in the room with a hard dick and a lot of confidence. After quickly stripping down, Travis hops on the bed and starts stroking his long, fat cock right in front of the camera. His strokes change pace as he edges himself closer, his juicy thighs and tight abs twitching in ecstasy.
Mr. Castro keeps the positions changing to help hold the load off, getting so horny he starts humping the bed! His tight hole pulsates for the camera as he thrusts his cock back and forth, rubbing it against the bed fantasizing about the frottage he truly wants.
Travis Castro finds himself with his back against the wall and his balls swollen with cum when he finally hits the breaking point and he blows a massive load all over the floor as he moans with relief!
…
Interview: Travis Castro Tries Something New!:
New experiences are what Travis Castro lives for. Browsing the internet one day, Travis found GayHoopla's Tryouts video and he knew he has found his next adventure. Just before he walks out the door, Travis takes a few minutes to recap his experiences and give some insight into the life of a brand new model!
Watch Travis Castro at GayHoopla