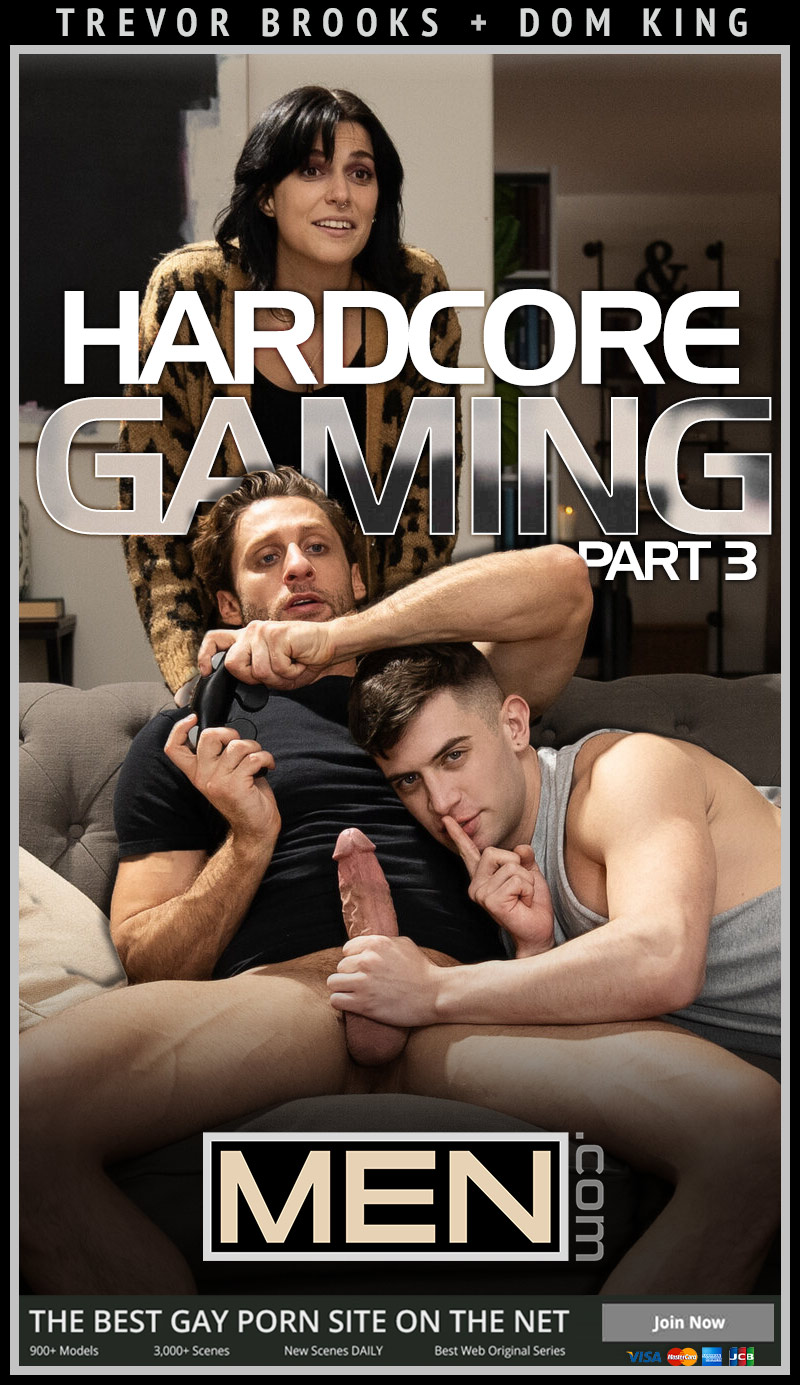 Dom King Fucks Trevor Brooks in 'Hardcore Gaming, Part 3' at MEN.com:
Trevor Brooks and Dom King's [JustFor.Fans: dom_king91] steamy reunion takes an unexpected turn when Trevor recalls their college encounter. Despite Dom's insistence on leaving it in the past, things heat up when Trevor reveals his aroused state. Not even Dom's girlfriend's return home can deter their lustful desires.
Trevor Brooks eagerly services his buddy while Dom King indulges in video games, going to great lengths to stay discreet. Their passion escalates as Trevor takes control, riding Dom just like the old times in a deep missionary position. The heat intensifies as Dom takes charge, pleasuring Trevor in spoon position, combining a tantalizing blowjob with rimming.
The action continues as Trevor Brooks succumbs to the pleasure of doggy style, followed by an intense ride on Dom King until climax. Finally, Dom pulls out for a satisfying finish, marking their passionate reunion.
Watch as Dom King Fucks Trevor Brooks at MEN.com
Watch as Dom King Fucks Trevor Brooks at MEN.com