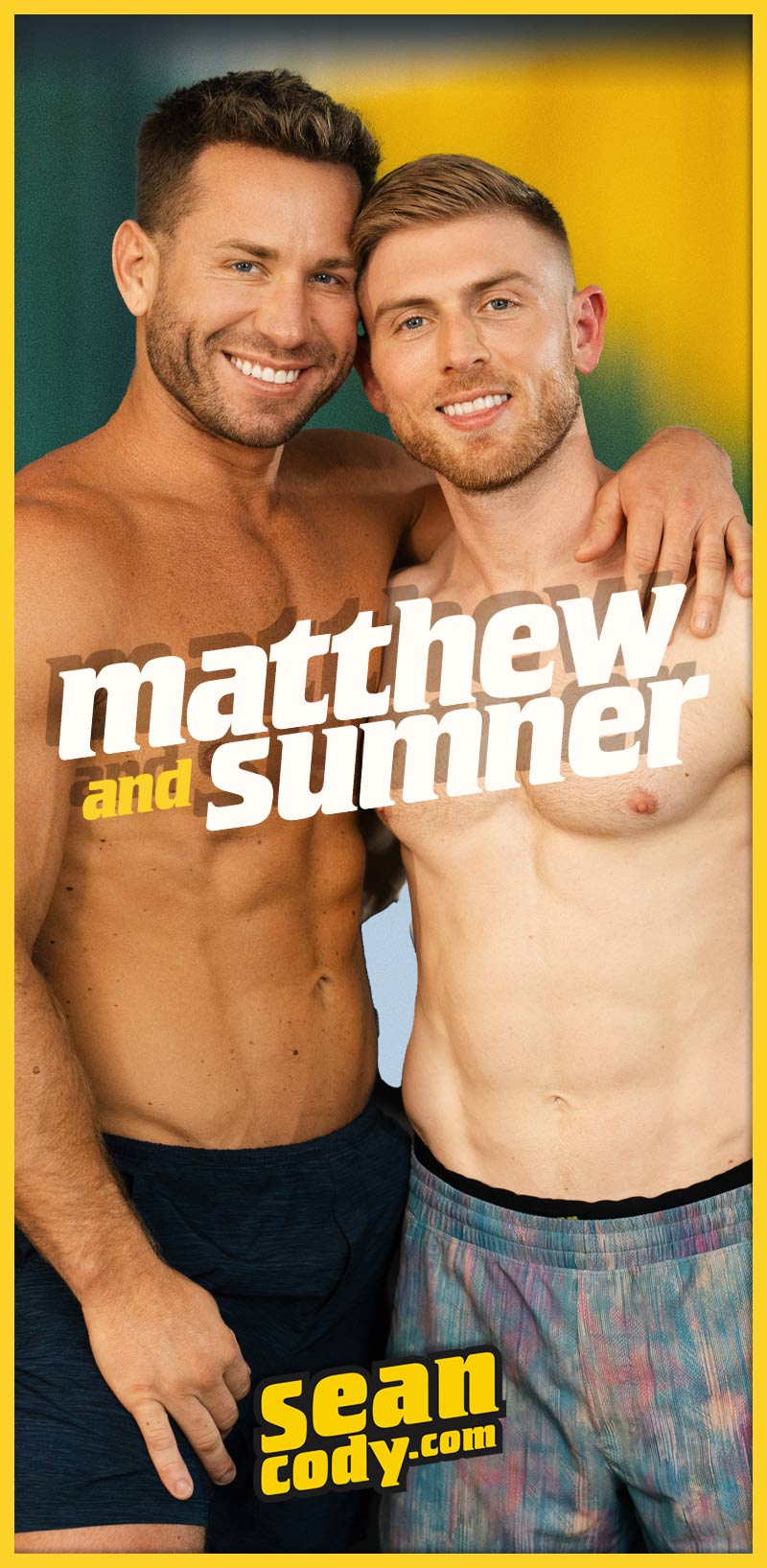 Sumner Fucks Matthew Ellis at SeanCody:
It's leg day, so cute trainer Matthew Ellis demonstrates the proper form for your squats and lunges. Sumner Blayne [JustFor.Fans: koatysum] enters the gym in time to get a perfect view of Matthew's ass as he does leg lifts, and the horny top just has to touch himself as he watches!
Sumner invites Matthew Ellis to join him in the locker room, where he waits with his hard dick in his hand, and the bottom eagerly sucks it, then rides him. Sumner rims Matthew's hole and fucks him against the wall, then puts the bottom on all fours on the bench to fuck him doggystyle.
Matthew Ellis takes that big dick on his back till he orgasms, then the top pulls out and cums on his face.
Watch as Sumner Fucks Matthew Ellis at SeanCody
Watch as Sumner Fucks Matthew Ellis at SeanCody