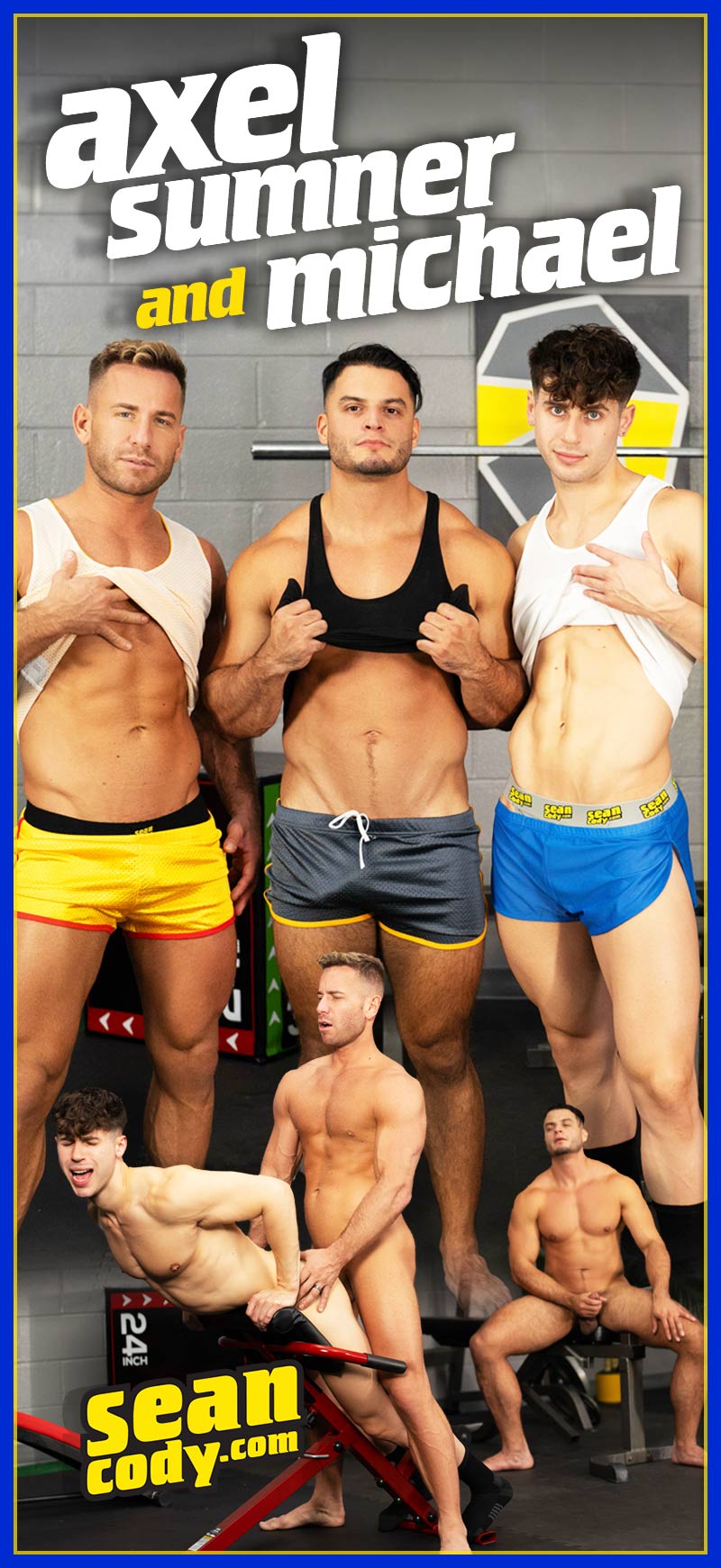 Newcomer Michael Vente Spit-roasted by Axel Rockham and Sumner Blayne at SeanCody:
Michael Vente [4My.Fans: michaelvente] and Sumner Blayne [JustFor.Fans: koatysum] check each other out in the gym, and when Michael takes his shirt off, Sumner does the same. Michael escalates things, pulling down his shorts to show his ass, and soon has Sumner kissing down his back before rimming him and grinding his dick against the bottom's ass.
"Oh fuck! It's so big!" Michael moans as Sumner fucks him.
The guys join dark-haired top Axel Rockham, kissing and sucking him, and Axel and Sumner spit-roast Michael before the bottom gets double penetrated!
They form a train and Michael Vente cums as Sumner pounds him, then gets to his knees to take two loads on his face.
Watch as Michael Vente Spit-Roasted by Axel Rockham and Sumner Blayne at SeanCody
Watch as Michael Vente Spit-Roasted by Axel Rockham and Sumner Blayne at SeanCody