Bound Jocks

Bound jock Caesar Evans has never done a demo for us before so he didn't know what to expect. Once coach Dolan Wolf had him tied up with his hands far overhead this seemed to put him quickly at ease. The jock totally got off on Dolan's smell and touch and it showed through the boner growing in his shorts. Dolan spanks Caesar's meaty, muscled ass until it is nice and red and then strokes the boy's thick cock for his reward in front of the entire crowd.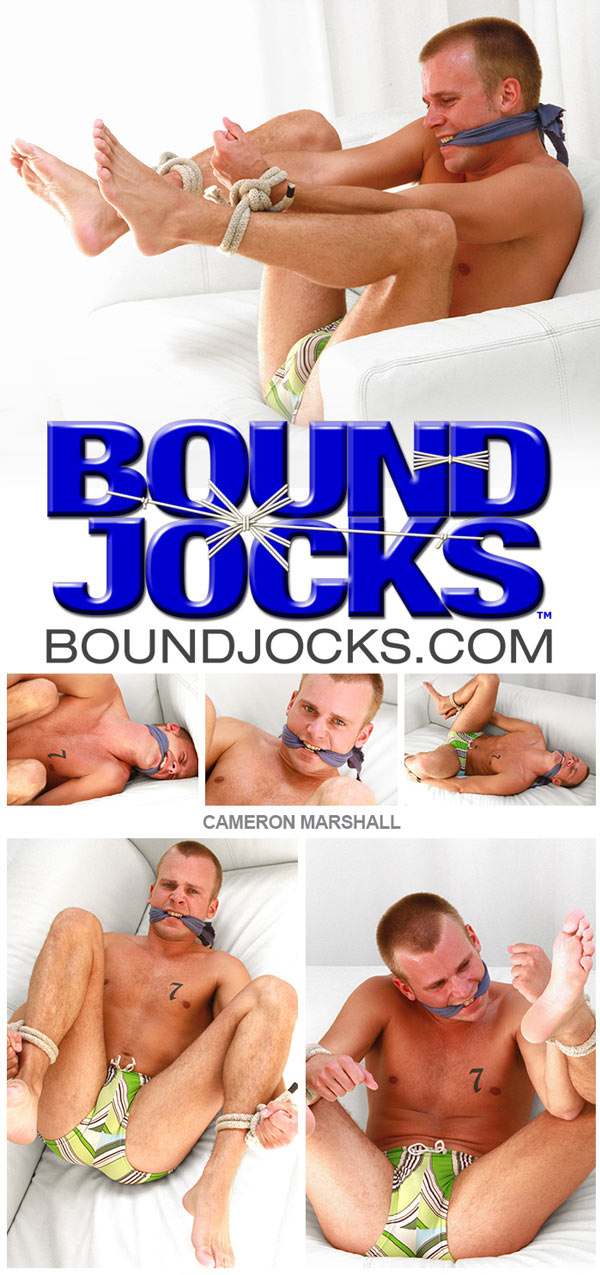 Bound jock Cameron Marshall is bound in his swimming trunks on a white leather couch. His hands are securely tied to his ankles and he thrashes around trying to get free.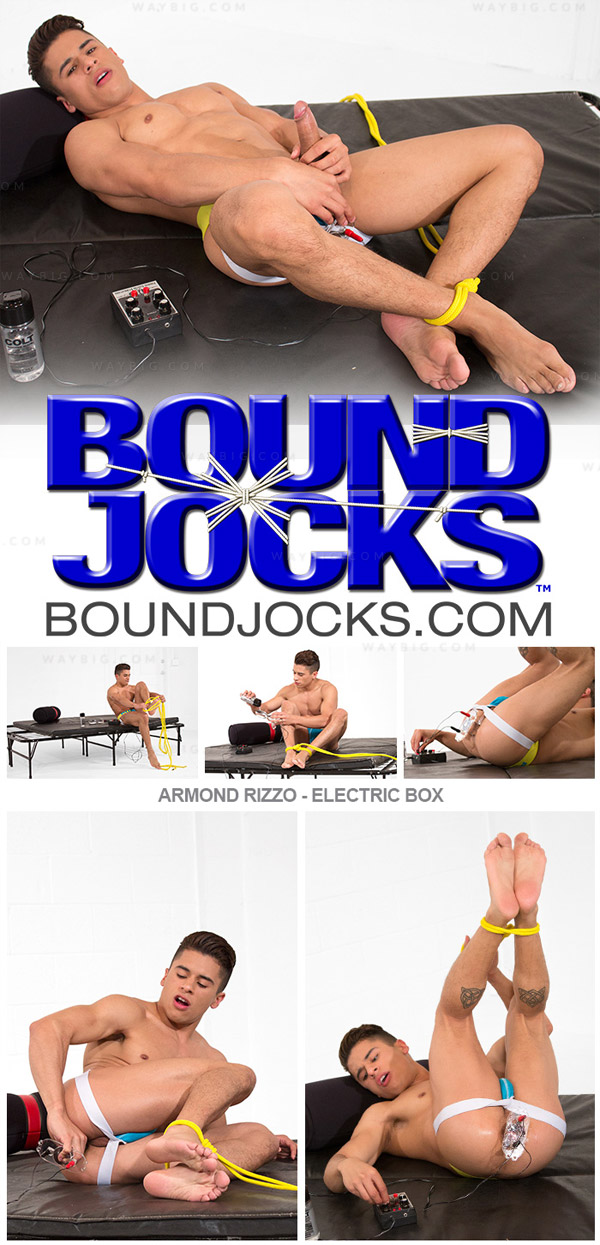 Bound jock Armond Rizzo just can't get enough of the electric plug up his ass. We introduced him to electricity for the first time a couple weeks back with Joseph Rough, so this week when we weren't looking Armond snuck back into the studio to see how far he could go with it if he was in control.

Bound jock Sean Duran is tied up on his knees with his hands behind his back and stretched to the ceiling. Brian Bonds enters and teases the helpless jock.

Tony Orion just can't get enough of bound jock Christopher Daniel's pretty pink hole. Christopher is bound on his back securely to the weight bench with his legs in the air.

Angel Rock is tied to a metal chair in his wrestling singlet after the match. He struggles and squirms to get free. Angel then is tied naked in the same position with a raging hard on…

Bound Jock Dolan Wolf is tied on his stomach with his hairy ass in the air. Bob Hager comes into the room and takes advantage of the helpless jock by drilling both of his holes…

Bound and gagged Dolan Wolf is lashed to the BJ studio rig where Bob Hager can easily get to his manly cock and balls…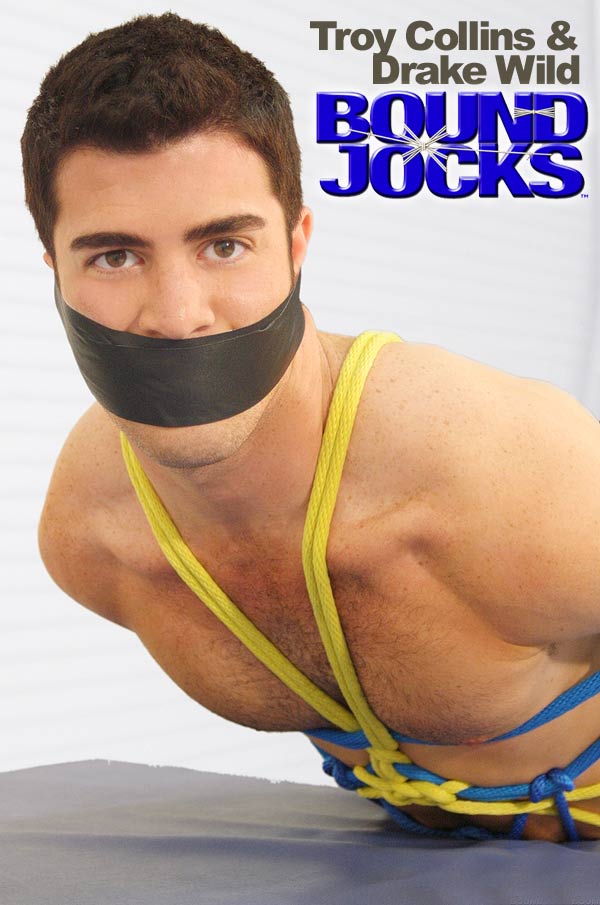 The ropes trap Troy's cock and balls in the pouch of his suit and then wrap between his legs and up his butt crack making it impossible for Troy to escape, let alone touch himself. Drake takes advantage of his victim and forces him to suck his cock until it blows to glory!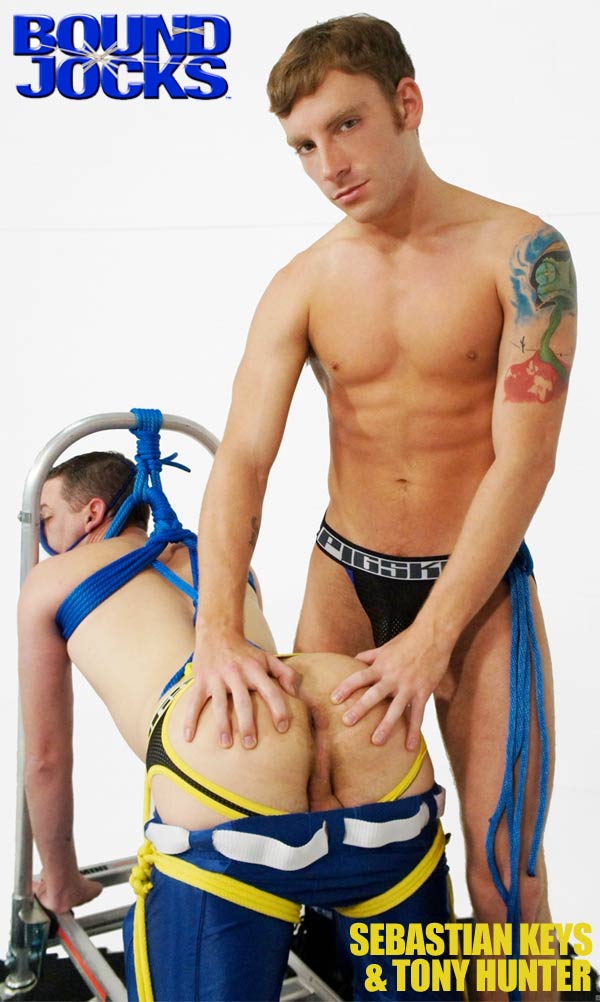 Sebastian takes this opportunity to spank Tony's ass, tie his balls to the dolly and fuck the helpless boy's face…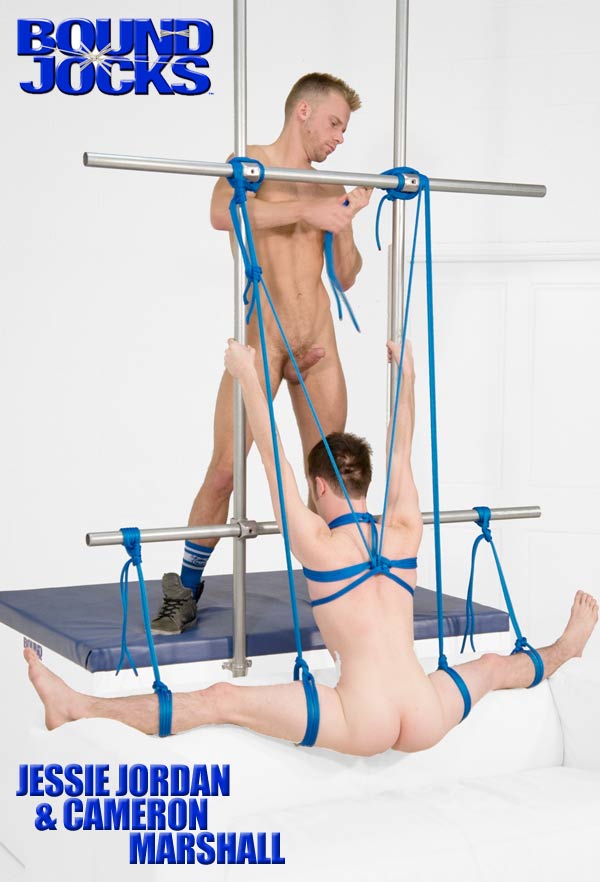 Jessie Jordan is a limber gymnast that is captured by tough jock Cameron Marshall. Jessie is bound by his arms in legs in positions you have never seen while Cameron removes the boy's clothes and makes him suck his cock…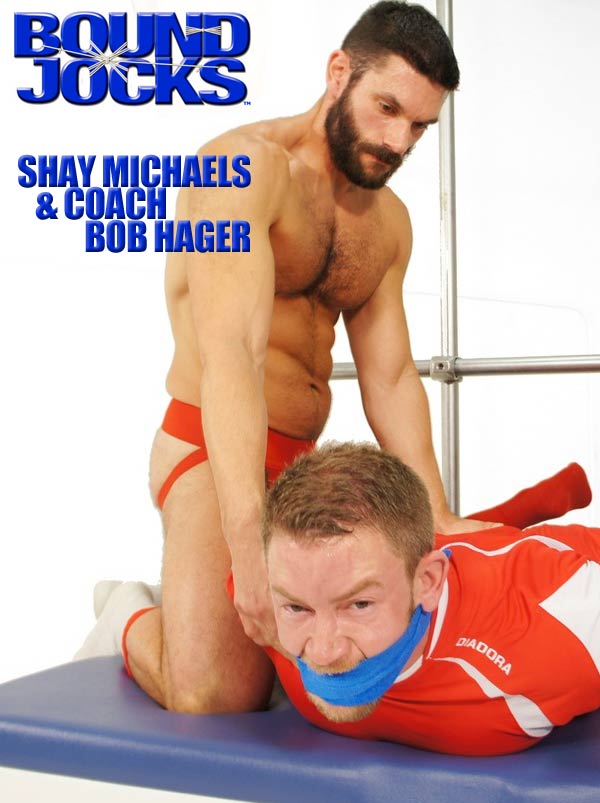 In his bright red soccer kit, Shay Michaels is straining against the blue ropes that bind his wrists to his thighs. Coach Bob Hager walks in and gags the enraged jock with blue tape. Hager drops Michaels to the matt and slowly pulls his captive's shorts down enraging him even more. After rimming his victimís juicy hole, Hager walks around to Michaels' face, removes the gag and make the athlete suck his hard cock till he blows!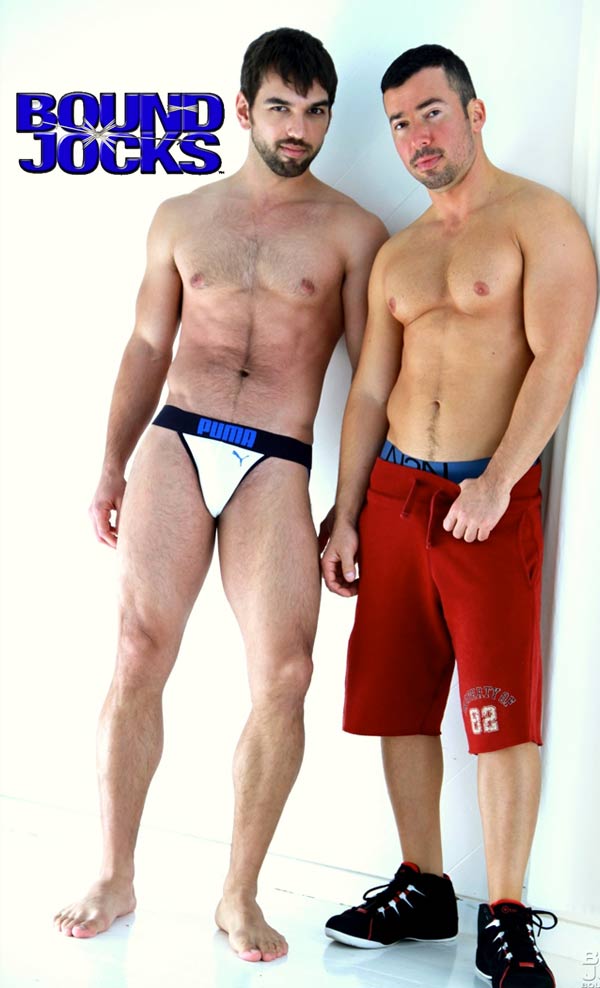 Now we know how Lucky Daniels gets his name… He's LUCKY to be hogtied to a cold metal table with his ass in the air and his wrists strapped in front of him. Dominik Rider enters in a jockstrap and approaches the helpless victim on the table. Dominik begins to tickle Lucky's exposed feet and sides making him burst into laughter. Lucky's begs to stop through fits of laughter. Finally Dominik relents and lets Lucky bang out a load before finally setting him free.