Fetish Force!

Draven Torres and Armond Rizzo: dueling muscle. Armond is lashed to a post, his arms overhead like St. Sebastian. He's naked and his uncut cock dangles heavily before him. He cannot see Draven behind him, bringing out the instrument he's about to use on Armond's flesh.
Jerek Miles is lying on a bed. His eyes are closed, and he's massaging a hard on under his tighty whities, imagining some kind of good time. He pulls out his dick, letting his lightly hairy balls hang out over the waistband…

Naughty Chase Young did not finish his chores, so daddy Preston Steel needs to punish him. The way Chase dresses and shakes his booty makes one suspect that he gets into trouble a lot. He's perfectly smooth and his shorts, made from old Levi's with the legs torn off, would get him arrested on nearly any street in the country.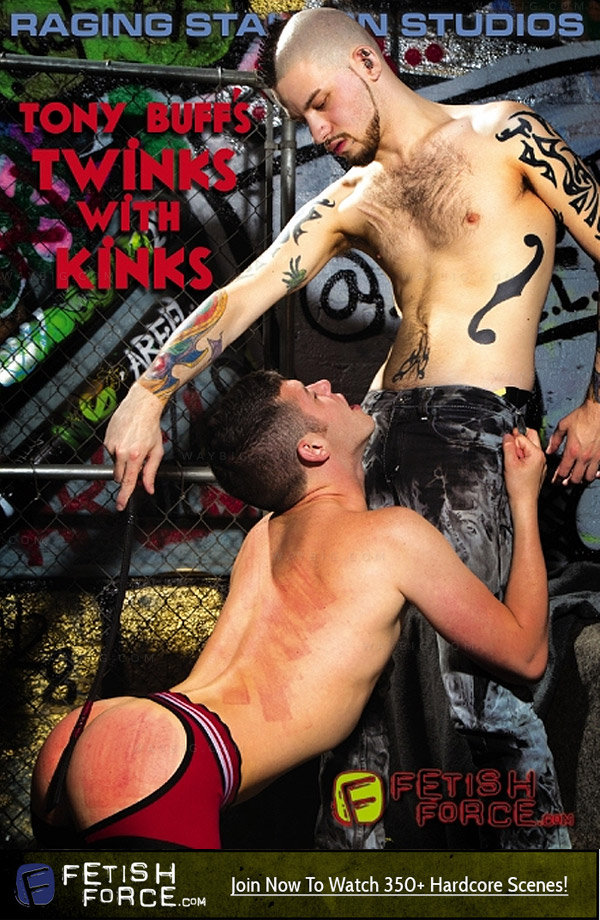 The moans we hear are coming from Chase Young. He's on an abandoned bed in a dim basement, on his hands and knees. His upraised buns are the brightest thing in the room, and they are being kneaded and spread by Michael Phoenix, whose tongue is buried deep.

A stash of porn magazines offers erotic distraction for pups Joey Cooper and Alex Andrews. But, while Alex feasts his eyes on the mag, he notices that Joey's gaze is fixed on cocks…
Chase Young is anxious to show Michael Phoenix his mama's riding crop. Michael wields it like a guy who's done this before. His heavily inked torso, shaved head and multiple piercings give him a menacing look of authority that's amplified when we see the bear claws branded above his pecs.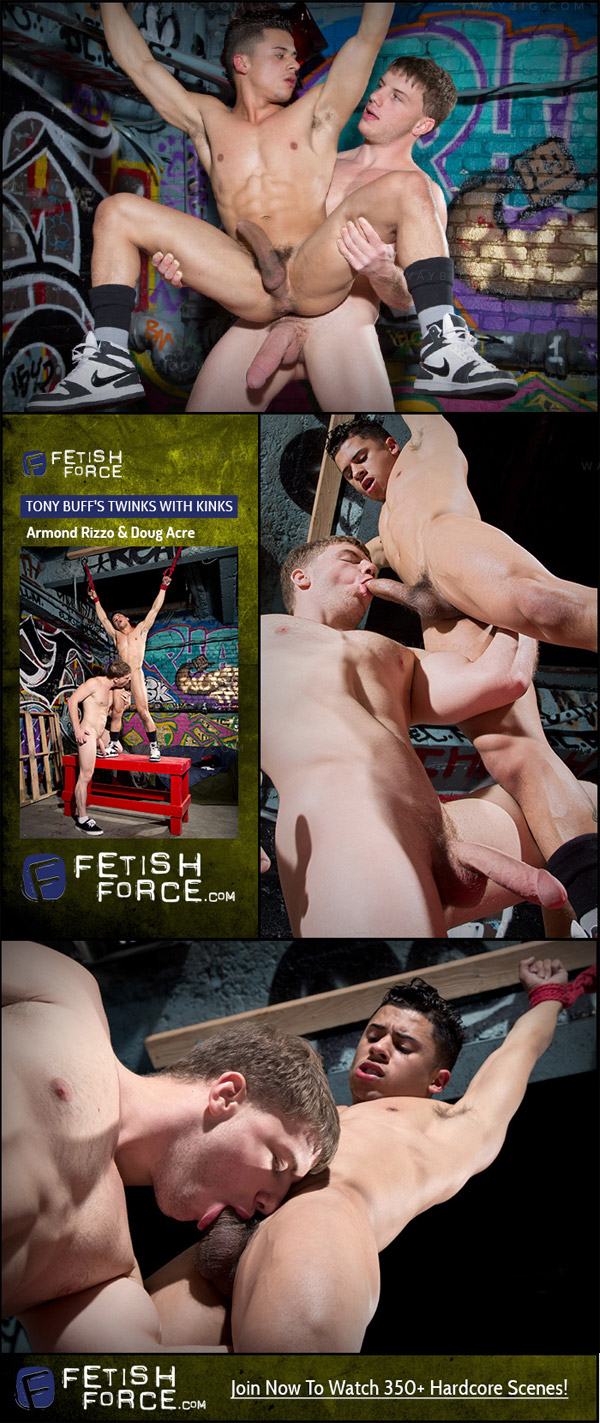 Armond Rizzo has the body of a gymnast, with smooth, olive skin. He's naked, tied up to the ceiling by silken red cords around his wrists. His feet just touch the bench below him. Doug Acre strides across the room with a huge tent in his gym shorts, grabs Armond's uncut cock and sucks it.

Alessio Romero's striped hoodie might be mistaken for prison garb. Maybe it's that vaguely threatening aspect that draws Shane Frost. The usually preppy Shane sports several days' growth of beard and looks pretty streetwise. They grab the front of each other's hoodies and lock lips.